If you need to get a new van, you may be keen to buy one using van finance.
However, if you have a bad credit score or poor credit history, is this going to be possible?
Here we look at why you may still be able to get van finance with bad and poor credit.
You Don't Always Need a Good Credit Score
The most important thing to know is that you do not always need to have a good credit score to qualify for van finance.
The better your credit record, the easier it will be to get finance for your van, and you will normally be able to get a cheaper loan. But that does not mean you cannot get finance.
Look for Specialist Lenders
There are now a number of specialist lenders who may be willing to provide you with van finance even if you have a bad credit score or no credit score.
These lenders are usually the best place to start your search. While some lenders will only provide you with finance if you have a good credit record, others may be more willing to lend to you.
What Does Van Finance Involve?
If you have a bad credit record, you are unlikely to be able to get the cheapest loans.
Interest rates are usually higher to reflect the greater risk for the lender in providing loans to higher-risk borrowers, and your interest rate may be higher as a result.
But this does not mean it will be unaffordable.
Van Finance Deposits
You may want to improve your odds of getting a better loan by providing a larger deposit. If you have some money available to use as your deposit, this will mean you can borrow a lower amount in order to purchase your van.
---
Representative APR of 27.9%
---
Try to Improve Your Credit Score
If you have time on your side, it may even be worth taking some steps to improve your credit score.
You may be able to do this by taking out a credit card, spending some money on it each month, and then paying it back in full every month without paying interest.
This way, over the course of a year or more, you may be able to improve your score, which could open up more opportunities for accessing van finance.
Always Look Around
No matter what your situation, always spend some time looking around for van finance.
Different lenders will provide different loans, and you want to keep looking until you find one that is more suitable for your situation.
So don't rush into anything, and always keep looking around.
Find Van Finance Even with Bad Credit
There is no reason why you will be unable to find van finance just because you have a bad credit record.
While it may make it slightly more difficult, as long as you look around and consider all of your options, you may be able to find something suitable without having to search too hard.
Just remember to only borrow what you can afford, and always make your payments on time.
That way, you can start to improve your credit score, which may lead to better opportunities next time you search for finance.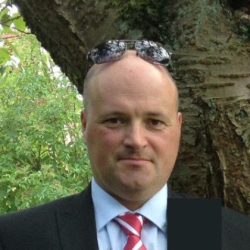 Latest posts by Paul Thompson
(see all)