If you want to get car finance but have no credit history, you may think it's impossible.
But while having no credit history may reduce your options, it does not necessarily mean you cannot get car finance.
Why Your Credit History Matters
Whenever you take out any kind of loan, such as car finance, the lender will want to check your credit history.
This will give them an idea about whether you are a reliable borrower.
If you have failed to pay back loans in the past, they may be less likely to lend to you, and some will deny you a loan.
It's all to do with the level of risk for the lender.
However, just because you have no credit history, this does not mean you cannot get car finance.
Search for a Lender
Start your search for a lender in the knowledge that you do not have a credit history.
Some lenders will be very clear about their requirements and you will need a good credit history to apply.
Others will make it clear that they provide car finance to people even when they have bad credit scores or no credit history at all.
You may want to focus your search on these lenders.
---
Representative APR of 27.9%
---
Things to Keep in Mind
When you have no credit record, your opportunities will be more limited.
You may have to pay a higher rate of interest, so the loan may cost you more.
Also, you may be asked to pay a higher initial deposit, so it can help to have some money saved away.
Improve Your Chances
The credit score is one of the factors that is normally considered by lenders.
But even if you don't have a credit history, you can take steps to show that you are more likely to make your repayments.
For example, you could open a bank account and avoid going into unauthorised overdrafts.
You could also set up Direct Debits to pay your bills every month, and you can use this to show that you can pay bills on time.
It's also worth registering on the electoral roll.
This shows a history of addresses that helps to build a profile for lenders.
Consider Using a Guarantor
You may be able to use a guarantor when you apply for car finance, but this depends on the lender.
This could be one of your parents, and they will normally need to be a homeowner with a good credit record.
This can be a good option if you have not had time to build your credit score, but it is not always available.
Consider Building Your Credit Record
If you have time on your side, you may want to start building your credit score before you apply for car finance.
You could do this by taking out a mobile phone contract, or you could apply for a credit card and start making small purchases and paying them off each month.
This way, when you next want to apply for car finance, you'll have a credit history that the lender can check.
And if you are approved for car finance, you will soon build a credit history.
Just make sure you make your monthly payments, and you'll build a stronger score that can help you when you next apply for finance.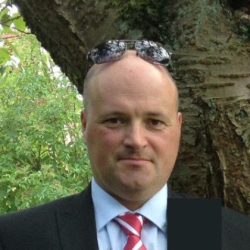 Latest posts by Paul Thompson
(see all)