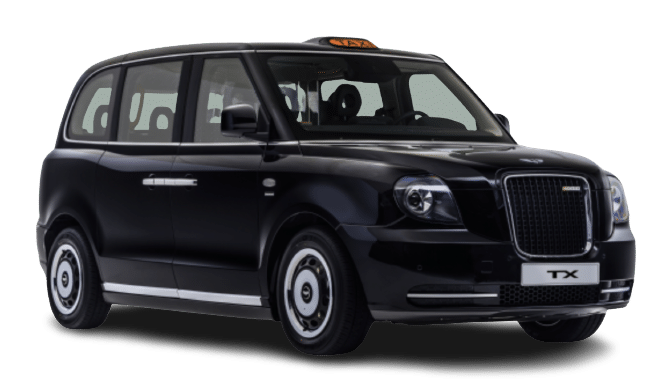 Do you want to be approved for LEVC finance? You've come to the right place! Carvine specializes in finding the best LEVC finance deals on the market, tailored to your specific needs.
In fact we love LEVC's & we can often finance them without a deposit!
Are you a self-employed LEVC Black Cab driver? Does your weekly take-home pay leave you wanting more? Well, now you can have the same finance options that other business owners enjoy. Black Cab Finance is here with special rates, flexible repayment options and much more. Apply today!
CCJs Defaults Self Employed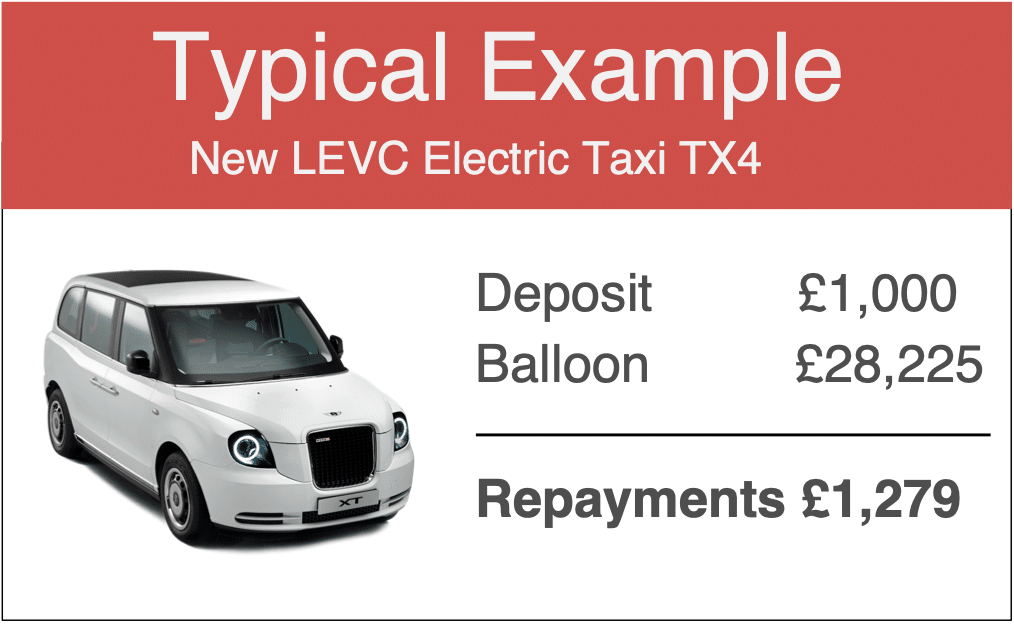 Representative Finance Example:
Borrowing £54,000.00 over 5 years with a representative APR of 20.50% and no deposit, the amount repayable would be £1,121.80 per month, and total charge for credit would be £40,189.15
*Your rate may differ from the above illustration due to your individual circumstances. All credit is subject to status.
We are a broker, not a lender.
Want more information?
Get in touch with our expert team to give you the best loans on the market and leading advice.
Tel:0208 004 2811
We love LEVCs
Upgrade today with our specialist finance products that are flexible & offer a fair deal. You also don't need to have a perfect credit score to qualify.
A Guide to LEVC Finance
We are experts at funding London Electric Vehicle Company (LEVC) vehicles. In comparison to regular London black cabs, LEVC has a big electric range making them ideal for London's Ultra Low Emission Zones (ULEZ).
Whether you're a seasoned veteran or looking to switch from a standard cab, our knowledgeable crew can help you find the greatest deals and offer the finest service.
Not everybody has the money on hand to buy a LEVC. We at Carvine ease our customers' stress so they can concentrate on work.
What does LEVC finance application loan look like?
Simply put, a LEVC finance agreement is a financial agreement between you, the lender, and the van dealership:
You apply on our quick application form
The funder assesses your ability to pay the finance agreement
A decision is made that is based on you, the asset & deposit level
You choose the suitable LEVC vehicle.
How to Apply for LEVC Finance
Applying for LEVC finance with us is easy with our online application. You'll receive a response within minutes, and our team will be there to offer support and expert advice all the way.
Once you hit the apply button, we will carry out a credit search to match you with your details.
One of our team will be in touch to talk you through the process. You may be asked to provide some documents such as proof of income.
We are finance specialists. This means we don't use mainstream lenders and are fully aware that not everyone has an excellent credit score.
How long do I have to wait before I can get my black cab?
Getting out on the road quickly is essential to your business running smoothly. Getting a loan offer in the first place is designed to be convenient and fast. It can take a few days however this is often dependent on your providing us with the required documents quickly.
I have a poor credit score – can I still apply?
We are specialist finance lenders. What this means is we have access to a specialist panel of funders that understands everyone's circumstances in life are different.
History
When the first unique black cab was created and ordered specifically for usage in London in 1908, LEVC's history officially began. This recognizable British car has served as the company's symbol for more than a century thanks to its timeless design elements and distinctive form. The world's cleanest and most technologically advanced black cab, the electric TX, was unveiled by LEVC in 2018 and is powered by the company's ground-breaking eCity technology.
In a factory, in Coventry, LEVC builds its purpose-built, range-extended electric TX cab and TX shuttle models. Since 2014, Geely has committed more than £500 million to LEVC, enabling it to establish a brand-new environmentally friendly manufacturing facility, the first of its kind in the UK, specifically for the manufacture of electric vehicles.
Representative APR of 24.9%
Want more information?
Get in touch with our expert team to give you the best loans on the market and leading advice.
Tel:0208 004 2811