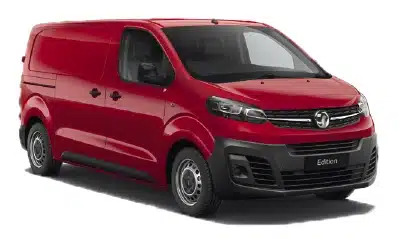 Are you self-employed and looking to finance your next van? We can help you get approved for self-employed van finance, no matter what your credit score looks like, even if you have bad credit.
Here at Carvine, we believe that buying a van should be easy for everyone and that your credit history or employment status shouldn't stand in between you and your new van.
We offer fast decisions and exclusive low rates. We can finance vans from £5,000 to £100,000, leaving you to choose your new van from any reputable dealer.
Representative Finance Example:
Borrowing £7,600 over 4 years with a representative APR of 24.9%, an annual interest rate of 24.9% (Fixed) and no deposit, the amount repayable would be £235.10 per month, and total cost of credit would be £3,785.63*
*Your rate may differ from the above illustration due to your individual circumstances. All credit is subject to status.
We are a broker, not a lender.
With access to our specialist lenders and a range of funding options, including personal loans, you may get a much higher borrowing power with no deposit required if your credit score is fair to good.
Choosing a traditional HP agreement where VAT is payable? We can finance the VAT.
Need extra help sourcing the right van for you? Our in-house expert team can help you find the most suitable vehicle for your needs so you can stay focused on the demands of your business.
A Quick Guide to Self-Employed Van Finance
We understand how integral owning a van can be for your business, whether you're a freelancer, contractor or own your own business. Self-employed van finance is designed for anyone who is self-employed, regardless of their credit history or score, to ensure you can get on the road as quickly as possible.
Not unlike getting accepted for bad credit van finance, you may need to prove your affordability and creditworthiness. While this is typically done automatically, in some instances, you may need to provide records of your income, such as bank statements with marked-up income or payslips.
We can offer you a self-employed van loan of up to £100,000, but this is dependent on your ability to afford the monthly payments.
For those with bad credit history, please apply for a fast decision. Once your loan has been approved, you can look for your next van within your agreed credit limit.
Applying for self-employed van finance couldn't be easier! You'll receive a fast decision from us, and our team will give you expert advice and support throughout your entire van-buying process.
How to Apply for Self-Employed Van Finance
We often arrange finance for self-employed individuals, so it's always worth applying. Plus, you'll receive a fast decision, often instantly, and get top-notch support from our in-house expert team.
At Carvine, we specialise in all sorts of vehicle finance, no matter what area of industry you belong to.
We may need you to provide some extra documents such as proof of income, but one of our team will guide you through the entire process, so you know how your information will be used and more.
Check out our finance calculator to determine how much you will pay for your next van.
Self-Employed with Bad Credit
Being self-employed can make getting loans much harder, especially if you have a bad credit score. Lenders are often cautious about offering finance to an individual without the assurance of a regular income.
So naturally, being self-employed can turn you into a red flag for lenders, especially if you don't have a reliable monthly income. This makes it harder to make payments on time, which can impact your credit score as a result.
Fortunately, that's where we can help. We specialise in providing vehicle finance for people with bad credit. Even if another lender has rejected you in the past, we may be able to help you finance your next van, car or motorbike.
Getting accepted for a self-employment van finance loan will give you the flexibility to afford the right vehicle for your situation as you make smaller monthly payments over a set period of time.
So if you work for yourself and have bad credit, an IVA or a CCJ, we can help you to get accepted for van, car or motorbike finance.
Will an Application Affect My Credit Score?
Traditionally, some lenders will use a full credit check when you apply for car finance, which can negatively impact your credit score and will appear on your credit history. If multiple requests over a short space of time show up on your records, this can indicate that you are struggling to get approved for a loan – a big warning sign to other lenders.
At Carvine, we conduct a 'soft search' credit check or a smart search, which leaves no impact on your credit report when you apply. We will then send you a personalised quote, which won't affect your credit report.
If you decide to take out finance with us, after receiving your personalised loan offer, APR and monthly repayments, we will only then conduct a full credit check on the completion of your van purchase.
Self-Employed Van Finance FAQs
I'm self-employed and have bad credit, can you still help me?
Yes. We have a panel of specialist lenders who approve self-employed individuals with poor credit every day.
We can often proceed without an income check, but depending on your specific criteria, we may require to see your bank statements from the past three months as proof of your income.
Will I get rejected for self-employed van finance with a default of CCJ?
Not if we can help it! Alongside our panel of specialist lenders, we will try and get you accepted regardless of CCJs or defaults on your credit report.
Not unlike applying for bad credit finance, you may need to provide evidence of your income. However, we may be able to get an auto-acceptance for your self-employed van finance, so that you don't need to provide any further information.
Do I need a guarantor or joint applicant with a good credit rating?
While many lenders will only accept customers with a qualified guarantor or joint applicant with a good credit rating to cover your monthly payments if you can't make them, we do not require either.
Can I apply for self-employed van finance with a bankruptcy?
Typically, if you've been discharged from your bankruptcy, we can help you. Simply fill in the online application, and one of our expert in-house team members will be in touch shortly to advise you on your self-employed van finance loan terms.
Can you guarantee self-employed van finance?
No. But that is true with any lender, broker or dealer.
The Financial Conduct Authority (FCA) regulates how finance, including all vehicle finance types, is advertised and sold to consumers. Anyone trying to sell you 'guaranteed' finance of any sort would be breaking the law, including the 2010 Consumer Credit Act.
No matter what your financial situation or circumstances, you will never be 'guaranteed' a loan. Several factors, including credit checks, must be carried out beforehand to ensure you can pay back your loan.
How much can I borrow?
We can finance used or new vans from £5,000 to £100,000. With low rates and fast decisions, you won't be waiting long before you can pick your new van from any reputable dealer if you are approved.
Is there a simple way to find out how much I can borrow?
Yes. Use our easy to use car finance calculator to find out how much you could be paying back each month.
Select how much you want to borrow and how long for, and select your estimated credit score, and you'll have your answer instantly.
While the actual rate you will pay is based on your circumstances, our car finance calculator is an excellent place to start to get an idea ahead of the dealership floor.
Where can I use my approved self-employed van finance to buy a new van?
You can buy your new van from any reputable dealer regardless of your desired van's new or used condition.
If you need extra help, our team are on hand to give you expert advice and support throughout the van-buying process too.
Want more information?
Get in touch with our expert team to give you the best loans on the market and leading advice.
Tel:0208 004 2811
What does my credit score mean?
Your credit score is a reflection of your spending habits and how well you borrow and repay credit. It is where lenders look to see how "creditworthy" you are and if you are worth the risk.
Applicants with an excellent score have likely worked for the same employer for several years and have been registered on the electoral roll for a significant portion of time. Their credit file will have many accounts showing, including credit cards, loans and mortgages – all paid on time, with no defaults, CCJs or missed payments on record.
A good score is more or less the same as an excellent score. The difference: there may be one or two slow payments recorded, with few credit searches on their credit file.
An average score may reflect an applicant's irregular electoral roll history, or that they are self-employed or young without a stable employment history. Debt may be higher than disposable income, and they are likely to have several credit searches linked to their report over a short period of time. Missed payments and going over their credit limit may also factor, as well as small, historic defaults or CCJs on their credit file.
Bad credit is often the result of defaults, CCJs, being in a debt management plan or ongoing issues with mortgage payments. Applicants may not appear on the electoral roll and may have had multiple addresses in a short space of time with stretches of unemployment. Late or slow payments and exceeding credit limits may also factor.