Bad credit, low credit score or have been rejected for car finance? We can introduce you to specialist lenders that can get you approved within minutes.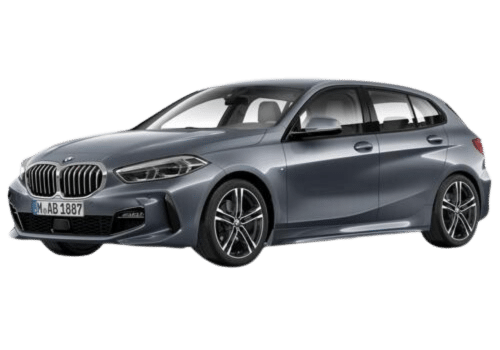 You can apply with confidence, a bad credit car loan application with Carvine won't affect your credit score.
Our car finance calculator helps you see how much your car loan repayments will be on a monthly basis. Simply select how much you are looking to borrow and for how long.
Representative Finance Example:
Borrowing £7,600 over 4 years with a representative APR of 24.9%, an annual interest rate of 24.9% (Fixed) and no deposit, the amount repayable would be £235.10 per month, and total cost of credit would be £3,785.63*
*Your rate may differ from the above illustration due to your individual circumstances. All credit is subject to status.
We are a broker, not a lender.
Can you get car finance with bad credit?
Yes, you can get approved for both bad credit car loans and finance with a low credit score. Get the car you want with the finance that suits you.
By working with an extensive panel of lenders, we are able to consider car finance applications from people with different financial circumstances. If you have bad credit, are self-employed or are a young driver, we can help.
Our team is friendly and approachable and understand that everybody's credit history and circumstances are different. We often help those who have been declined for a car loan elsewhere.
How much will a bad credit car loan cost?
A car loan will be more expensive if you have bad credit. You can see below an example at 24.9% APR over either a fixed fee 4 years term (or 48 months, whichever makes more sense to you).
| | |
| --- | --- |
| Term | 48 months |
| Car price | £7,500 |
| Deposit | £0 |
| Representative APR | 24.9% |
| Monthly cost | £235.10 |
| Total cost of credit | £3,785.63 |
Bad credit example*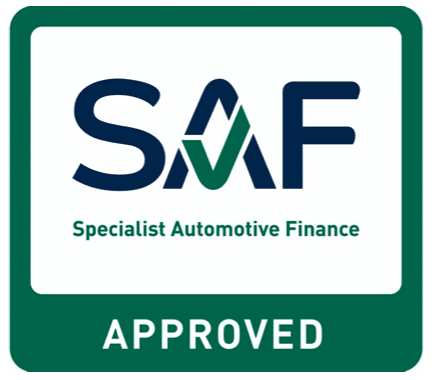 Approved bad credit finance specialists
Carvine are fully approved and authorised by SAF for your peace of mind. Our team will help you achieve your goals of a securing finance, even with bad credit, by using our industry contact to find and help secure you a great deal for your next car finance deal.
What are the pros and cons of bad credit car finance?
Like any type of lending, a car loan for bad credit will have pros and cons. Here is an overview to present a fair and unbiased argument should you wish to proceed.
Pros of bad credit finance
You can get approved even if your credit history isn't perfect.
There are car loans available for poor credit scores.
It can help build your own credit score or improve your bad credit score.
It's fairly easy to get approved if you apply with specialist lenders.
Even people with CCJs, defaults and other adverse credit situations can buy a car.
Cons of bad credit finance
Your available interest rates will be higher.
A bad credit application might need more documents and proof of income.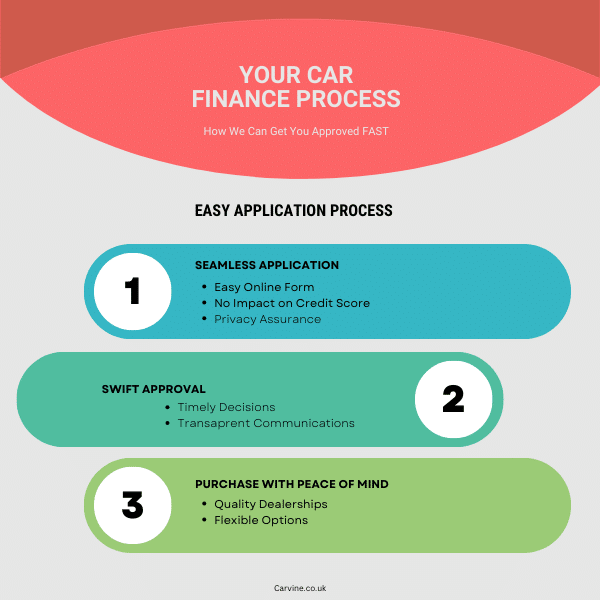 Navigating Your Bad Credit Car Finance Application with Ease
Embarking on your car finance journey, especially with bad credit, can sometimes be a daunting task. At Carvine, we strive to make this process as seamless and stress-free as possible, ensuring you are well-informed and confident at every step. Here's a detailed breakdown of our simplified 3-step application process:
Step 1: Seamless Application
Apply with Confidence:
Easy Online Form: Utilise our user-friendly online application form to submit your details securely.
No Impact on Credit Score: Our initial soft credit search ensures your credit score remains unaffected.
Privacy Assurance: Your data is handled with utmost confidentiality and security.
What You'll Need:
Personal Details: Basic information such as your name, date of birth, and address.
Employment Details: Information about your employment status and income.
Step 2: Swift Approval
Transparent and Quick:
Timely Decisions: Experience rapid decision-making, often within minutes, to keep your car purchase moving smoothly.
Transparent Communication: Stay informed with clear, timely updates about your application status.
What Happens Behind the Scenes:
Soft Credit Check: We evaluate your creditworthiness without impacting your credit score.
Affordability Assessment: Our team assesses your financial stability to ensure the loan is manageable for you.
Step 3: Purchase with Peace of Mind
Empowering Your Purchase:
Choose Your Vehicle: Select your desired car from any reputable dealer, ensuring it meets your needs and budget.
Flexible Options: Explore a range of vehicles and find one that aligns with your lifestyle and financial circumstances.
Ensuring a Smooth Transaction:
Quality Dealerships: We can connect you with pre-checked, quality dealerships renowned for excellent service and aftercare.
Secure Payment: Experience a hassle-free, secure payment process to finalise your purchase.
---
Your Journey, Our Expertise
At Carvine, we're not just a service provider; we're your ally in navigating the intricate world of bad credit car finance. From understanding your unique needs to ensuring you're equipped with the knowledge to make informed decisions, we're here every step of the way.
Expert Guidance:
Personalised Advice: Led by Paul Thompson, our team of financial experts is here to provide tailored advice and answer any queries you may have.
Continuous Support: From your initial application to finalizing your purchase, our team is here to support you.
Building a Future of Financial Empowerment:
Improve Your Credit: Managing your car finance effectively can positively impact your credit score over time.
Drive with Confidence: Enjoy the freedom of your new vehicle, secure in the knowledge that you've navigated your finance journey with expertise and support.
---
Understanding Credit Scores: A Crucial Element in Car Finance
A credit score is a numerical representation of your creditworthiness, which lenders utilise to assess the risk involved in offering you finance. It's a pivotal factor, especially when you're considering obtaining car finance, as it influences the lender's decision on whether to approve your application and under what terms.
What is a Credit Score?
A credit score is derived from your credit report, a comprehensive record of your credit history, and financial behaviours. It reflects how you've managed your debts, bills, and other financial obligations over time. Lenders, including those offering car finance, scrutinise your credit score to gauge the likelihood of you repaying borrowed money.
Factors Affecting Your Credit Score
Payment History: Timely payments of bills, credit cards, and other debts positively impact your score.
Credit Utilisation: The ratio of your current credit card balances to your credit limits should ideally be low to favour your score.
Length of Credit History: A longer credit history is often viewed positively as it provides more data on your spending habits and payment behaviour.
Types of Credit in Use: A mix of different types of credit (e.g., credit cards, retail accounts) can be beneficial.
New Credit: Opening several new credit accounts in a short period can be seen as risky behaviour.
Impact on Loan Approval
Approval Odds: A higher credit score enhances your chances of being approved for car finance.
Interest Rates: Those with higher credit scores are often offered lower interest rates.
Loan Terms: Favourable loan terms, like higher borrowing amounts and longer repayment periods, are more accessible with a good credit score.
Insurance Premiums: In some cases, a good credit score might even fetch you lower car insurance premiums.
Understanding your credit score and working towards improving it not only brightens your prospects of securing car finance but also ensures that you secure it under amiable terms. Whether you're contemplating a new car or a used one, a sound credit score will invariably hold you in good stead, paving the way for financial prudence and facilitating smoother transactions in your automotive journey.
---
Exploring Your Bad Credit Car Finance Options
Navigating through the realm of car finance can be intricate, especially when bad credit is a part of the equation. Here, we delve into various financing options available to individuals with bad credit, aiming to provide a comprehensive guide that not only educates but also empowers you in making informed decisions.
1. Hire Purchase (HP):
Definition: Hire Purchase is a straightforward financing option where the total cost of the vehicle is divided into a series of monthly payments.
How it Works:
You pay a deposit upfront, followed by fixed monthly payments.
The car is used as security against the loan.
Ownership is transferred to you after the final payment.Pros and Cons:
Pros: Simple structure, fixed interest rates, and no mileage restrictions.
Cons: Higher monthly payments compared to some other options and you don't own the car until the final payment.Suitability: Ideal for those who want to own the car outright at the end of the term without any balloon payment.
2. Personal Contract Hire (PCH):
Definition: PCH is essentially a lease. You pay to use the car but will not own it at any point.
How it Works:
You make an initial rental payment, followed by monthly rentals.
At the end of the term, the car is returned.Pros and Cons:
Pros: Lower monthly payments and the ability to drive a new car every few years.
Cons: Mileage limits apply, and you will never own the car.Suitability: Perfect for those who enjoy driving a new car every few years and have no intention to own.
3. Conditional Sale:
Definition: A Conditional Sale agreement allows you to spread the cost of the car over an agreed period.
How it Works:
You agree on the amount to borrow, less any deposit, and then pay it off with interest over an agreed period.
Ownership passes to you once the final payment is made.Pros and Cons:
Pros: Fixed monthly payments and no mileage restrictions.
Cons: The car is not owned until the final payment is made.Suitability: Suitable for those who are certain they want to own the car outright at the end of the term.
Making an Informed Decision
Understanding the nuances of each financing option is pivotal in selecting a path that aligns with your financial circumstances and goals. Here's what to consider:
Affordability: Ensure the monthly payments are within your budget.
Future Plans: Consider how long you intend to keep the car.
Mileage: Be mindful of how much you drive, especially if considering PCH.
Expert Guidance at Every Step
Navigating through bad credit car finance options can be complex. Our team of experts is here to guide you through each step, ensuring you understand every aspect, from interest rates to the implications on your credit score. With a robust network of reputable lenders, we strive to find a solution that is tailored to your unique circumstances, ensuring transparency, and integrity in every interaction.
Navigating Through a Sea of Lenders with Carvine
Embarking on the journey of securing car finance, especially with bad credit, can often feel like navigating through a complex labyrinth. At Carvine, we stand as your steadfast ally, ensuring that you are not alone in this journey, providing clarity and guidance at every juncture.
A Diverse Panel of Lenders at Your Behest
Definition: Our robust network of lenders, each with their unique offerings and criteria, ensures that your application is evaluated from multiple perspectives, maximising your chances of approval.
How it Works:
Your Application: Once you submit your application, our system intelligently matches your profile against the criteria of various lenders in our network.
Comparative Analysis: We meticulously compare the offerings, interest rates, and terms from multiple lenders.
Tailored Solutions: Our system, backed by a team of financial experts, identifies and recommends the options that align best with your circumstances and requirements.
Ensuring Transparency and Ethical Practices
Transparent Operations:
No Hidden Agendas: We operate with utmost transparency, ensuring that all terms, conditions, and rates are communicated clearly, with no hidden clauses or charges.
Your Interest First: Our recommendations are formulated with your best interest at heart, ensuring that suggested options are in alignment with your financial health and goals.
Ethical Practices:
Data Privacy: Your data is handled with the highest standards of security and confidentiality, ensuring it is utilised solely for the purpose of securing your finance.
Regulatory Adherence: Our operations and practices are in strict compliance with regulatory standards, ensuring ethical and lawful conduct at all stages.
Empowering You with Knowledge and Expertise
Educational Approach:
Informed Decisions: We believe in empowering you with knowledge, ensuring that you comprehend all aspects of the financing options available, enabling you to make informed decisions.
Continuous Guidance: Our experts are at your disposal, ready to answer any queries and guide you through each step of the financing process.
Expertise and Credibility:
Seasoned Experts: Our team, comprising seasoned financial experts, brings a wealth of knowledge and expertise to the table, ensuring accurate, reliable, and credible advice.
Customer Testimonials: Our commitment to ensuring customer satisfaction and facilitating successful finance procurement is reflected in the positive experiences of numerous customers, which can be explored in our testimonials section.
Your Ally in Securing Car Finance
At Carvine, we transcend beyond being a mere service provider. We emerge as your ally, guiding, and supporting you in navigating through the intricate world of bad credit car finance. From comparing a myriad of lender offerings to ensuring transparent and ethical practices, we stand by you, ensuring a journey that is as smooth as it is successful.
---
What Our Customers Say
🌟🌟🌟🌟🌟
Barry Little
"Chris is a credit to Carvine, nothing was a hassle to him and they went over and above to help me get my van. A++++++"
Date of experience: 04 October 2023
🌟🌟🌟🌟🌟
Steven
"The application and process were really easy. I was assigned to Chris at Carvine who has been a massive help… Great guy that cares about his work! Whole process was so quick and easy and I'm picking up my car tomorrow! Carvine and Chris will get you the best deal and if you're not happy with the deal they will start again. Would 10/10 recommend. And again, thanks Chris!"
Date of experience: 08 September 2023
🌟🌟🌟🌟🌟
Tina Lovvell
"The customer service was amazing. Extremely helpful & trustworthy."
Date of experience: 05 October 2023
🌟🌟🌟🌟🌟
Amanda Fleming
"I applied for finance to get a new car but due to having a low credit rating I was uncertain how easy it would be. However Chris, the account manager assigned to me was great. He talked through everything and kept me fully informed throughout the process. My application was approved and signed off within 24 hours."
Date of experience: 13 July 2023
🌟🌟🌟🌟🌟
Lorna Main
"Best experience in buying a car ever. The team at Carvine were pleasant to deal with throughout my full interaction with them. Paul who worked with me in the process to buying a car was 1st class. He was patient, pleasant to talk to, ensured all was well with myself over decisions even moral support. Paul went above to make this experience with Carvine pleasant."
Date of experience: 29 May 2023
---
Elevate Your Credit Score with Strategic Steps
Navigating through the realm of car finance with bad credit can be intricate, but uplifting your credit score is a viable pathway to unlocking better financial opportunities. At Carvine, we're dedicated to empowering your financial journey with actionable insights and expert advice. Here's a snapshot of pivotal steps to enhance your credit score:
Understand Your Credit Report:
Analyse Thoroughly: Regularly review your credit report for accuracy and dispute any discrepancies you encounter.
Identify Patterns: Recognise your financial habits that may be impacting your credit score negatively.
Manage Your Debts Effectively:
Timely Payments: Ensure all your credit obligations, including loans and credit card bills, are paid promptly.
Debt Management: Consider utilising debt management strategies, such as consolidating debts to streamline your payments.
Utilise Credit Wisely:
Credit Utilisation: Maintain your credit card balances well below your credit limits.
Varied Credit: Diversify your credit types, balancing instalment and revolving credit responsibly.
Limit New Credit Applications:
Hard Inquiries: Be mindful that numerous credit applications can lead to multiple hard inquiries, potentially lowering your score.
Strategic Applications: Only apply for additional credit when it's genuinely needed and after thorough consideration.
Embarking on a journey to enhance your credit score can pave the way for more favourable finance options in the future. For a comprehensive guide and deeper insights into each step, explore our dedicated page on Getting Finance Advice.
Bad Credit Car Finance Frequently Asked Questions
These questions are frequently asked by people who applied for a bad credit car loan with Carvine.
---
---
Helpful articles related to bad credit finance
Want more information?
Get in touch with our expert team to give you the best loans on the market and leading advice.
Tel:0208 004 2811