Paul Thompson, Marketing Director of Skyemotion Ltd (trading as Carvine Vehicle Finance), is the driving force behind the robust online presence of Carvine, a premier vehicle finance provider in the UK.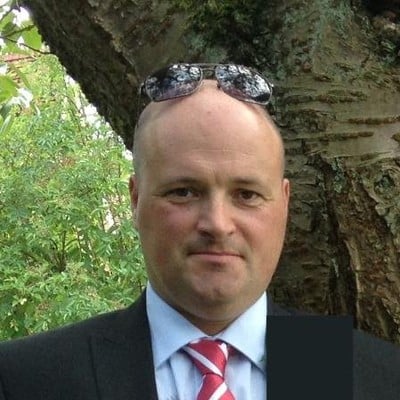 Early Beginnings
Paul began his journey in the corporate world with a strong desire to influence and redefine the marketing landscape. Over the years, he has carved out a unique niche for himself as a dynamic and strategic thinker, someone who can brilliantly blend creativity with analytics.
The Carvine Story
In 2011, Paul, along with co-founder Chris Lowdon, established Carvine. The duo identified a growing need for a trusted and reputable car finance provider in the market. Their mutual vision and complementary skills led to the inception of Carvine, which has since grown into one of the most respected names in vehicle finance in the UK.
Paul's Role at Carvine
As a pivotal figure at Carvine, Paul shoulders a multitude of responsibilities. His primary role involves managing and enhancing the company's online presence. He brings in his unique perspective to ensure that Carvine's digital footprint resonates with its mission and vision.
Beyond his marketing responsibilities, Paul also plays an integral role in underwriting and ensures compliance with Financial Conduct Authority (FCA) regulations. His rigorous adherence to compliance standards and commitment to financial transparency has been instrumental in building Carvine's reputation as a reliable finance provider.
Philosophy
Paul and the Carvine team firmly believe in providing an easy and straightforward finance application process. Under his leadership, Carvine has developed a dedicated team of impartial vehicle finance experts who guide customers through every step of their journey. Paul's philosophy centres around putting customers in control of one of life's most significant buying decisions, thus offering them a sense of security and empowerment.
Connect With Paul
Paul always welcomes connections and conversations. If you would like to reach out to him for any business inquiries, partnership opportunities, or just to chat about the vehicle finance industry, feel free to connect with him on LinkedIn.
Under Paul's strategic leadership, Carvine continues to thrive and redefine the vehicle finance landscape in the UK. He is excited about the future and looks forward to continuing to serve Carvine's customers with the same dedication and passion that has marked his career so far.