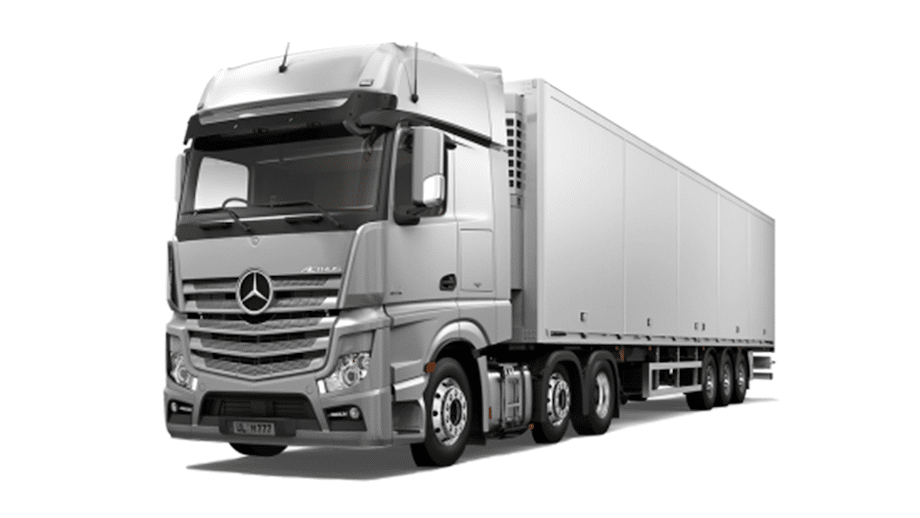 Tractor Units New Start Ups Add To Your Fleet
Need financing options for your large trucks? Our specialist finance product can help even if you've been declined elsewhere or are a start-up business. Discover our flexible and competitive finance options for tractor units, HGVs, lorries, tankers, curtain sides, flatbeds, Hiabs, articulated, rigid, and trucks.
Representative Finance Example:
Borrowing £7,600 over 4 years with a representative APR of 24.9%, an annual interest rate of 24.9% (Fixed) and no deposit, the amount repayable would be £235.10 per month, and total cost of credit would be £3,785.63*
*Your rate may differ from the above illustration due to your individual circumstances. All credit is subject to status.
We are a broker, not a lender.
A Guide to Truck Finance
As a specialist vehicle finance brokerage, we understand that financing your large trucks is crucial to keep your business moving forward. That's why we have developed a specialist finance product that can cater to the specific needs of those who have been declined elsewhere, or for start-up businesses that are looking for financing options.
If you're looking to purchase a new truck for your business or personal use, you're not alone. Trucks are a popular choice for transportation, hauling, and more. However, buying a truck can be expensive, and many people don't have the cash upfront to make the purchase. That's where truck finance comes in. In this guide, we'll take a closer look at the world of truck finance and help you navigate the process of financing your dream truck.
Types of Truck Finance:
When it comes to financing a truck, there are several options available. Each option has its own benefits and drawbacks, so it's important to understand your choices before making a decision. Here are some of the most common types of truck finance:
Traditional Bank Loans – These loans are typically offered by banks or credit unions and require a good credit score to qualify. The interest rates may be lower than other options, but the application process can be lengthy and require a lot of paperwork.
Dealer Financing – Many dealers offer financing options to customers who purchase a truck from their dealership. These loans may have higher interest rates than bank loans, but they can be easier to obtain.
Equipment Financing – This type of financing is specifically designed for the purchase of equipment, including trucks. The loan is secured by the truck itself, so credit requirements may not be as strict. However, interest rates may be higher than other options.
Lease Financing – With lease financing, you essentially rent the truck for a set period of time and make monthly payments. At the end of the lease term, you may have the option to purchase the truck or return it to the dealer.
How to Apply for Truck Finance
Applying for Truck finance with us is easy with our online application. You'll receive a response fast, and our team will be there to offer support and expert advice all the way.
Once you hit the apply button, one of our team will be in touch to talk you through the process. You may be asked to provide some documents such as proof of income.
We are finance specialists. This means we don't use mainstream lenders and are fully aware that not everyone has an excellent credit score.
Car Transporter Finance
Car transporters have become an essential aspect of the automotive industry, serving the needs of businesses that require the efficient delivery of vehicles or transporting fleet vehicles. Depending on the job and cargo, the type of car transporter required may vary.
The single car transporter is ideal for businesses that require the delivery of a single vehicle. These transporters are compact and easy to maneuver, making them an excellent choice for transporting vehicles in urban areas. Single car transporters come in different sizes and designs, ranging from flatbeds to enclosed trailers.
If your business requires the transportation of multiple vehicles simultaneously, a multi-car transporter may be the best option. These transporters can carry up to ten or more vehicles, depending on the design. Multi-car transporters are typically used by dealerships, manufacturers, and car rental companies.
Whether you need a single-car transporter or a multi-car transporter, purchasing one can be a significant investment. However, we can help you arrange funding for the purchase of any new or used car transporter. We can also explore options like restructuring existing finance agreements to unlock cash for your business.
Tractor Units
Why a Good Tractor Unit is Essential for Your Haulage Operation
If you operate a haulage business, you know that having a reliable tractor unit is essential to transport your goods quickly and efficiently. A tractor unit is the primary vehicle that hauls your trailers and cargo, making it a critical part of your operation.
There are many types of tractor units available to meet different hauling needs. Standard tractor units are ideal for a wide variety of applications, such as general cargo, refrigerated goods, or bulk transport. On the other hand, specialist tractor units are designed for specific applications, such as tankers, car transporters, or heavy haulage.
Whether you need a standard tractor unit or a specialist one, purchasing a new or used vehicle can be a significant investment. Fortunately, we can help you arrange financing for the purchase of any new or used tractor unit. Additionally, we can explore options like restructuring existing finance agreements to unlock cash for your business.
Flatbed Trucks
Whether articulated or rigid, allow for quick and easy loading of a wide variety of goods ranging from cars to abnormal loads that only flatbed trucks can handle.
Flatbed trucks offer quick and easy loading and unloading of cargo. The flat surface allows for simple loading of goods using forklifts or cranes, saving time and effort. This makes flatbed trucks ideal for transporting large or bulky items, such as machinery or construction materials.
We have extensive experience in logistics and transportation and offer the highest level of personal service.
We can arrange funding for the purchase of any new or used flatbed trucks or look at options like restructuring existing finance agreements to unlock cash for your business.
Tankers
If your business involves the transportation of dry goods, liquids, or hazardous contents, then a good quality tanker is essential for safe and efficient hauling. A reliable tanker can help you ensure that your cargo arrives at its destination in perfect condition.
We understand the importance of having access to high-quality tankers for your business operations. That's why we offer financing options for the purchase of new or used tanker trucks. We can also help you restructure your existing finance agreements to free up cash for your business needs.
We provide a simple and straightforward financing process to make it easy for you to acquire the tanker you need. Our team of experts will work with you to understand your business requirements and help you choose the right tanker. We offer competitive rates and flexible repayment terms to ensure that your financing solution fits your budget.
Investing in a good quality tanker is vital for the successful operation of your haulage business. At [Company Name], we offer financing options for the purchase of new or used tankers, along with other haulage vehicles and equipment. We are committed to providing you with the best possible financing solutions to support the growth and success of your business.
Representative APR of 24.9%
Want more information?
Get in touch with our expert team to give you the best loans on the market and leading advice.
Tel:0208 004 2811