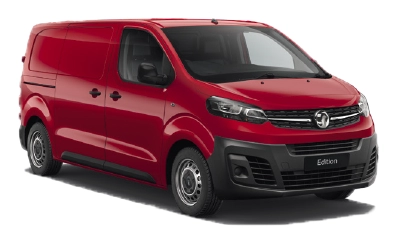 Are you looking to get approved for van finance? Then you have come to the right place! Here at Carvine, we specialise in sourcing the best van finance deals on the market, tailored to your individual circumstances.
Whether you're a tradesman, adventurer or simply in the market for a new van, our specialist lenders will get you behind the wheel and on the road as quickly as possible.
Representative Finance Example:
Borrowing £7,600 over 4 years with a representative APR of 24.9%, an annual interest rate of 24.9% (Fixed) and no deposit, the amount repayable would be £235.10 per month, and total cost of credit would be £3,785.63*
*Your rate may differ from the above illustration due to your individual circumstances. All credit is subject to status.
We are a broker, not a lender.
Van Finance Calculator
Check out how much you can borrow with our easy to use finance calculator. Simply select how much you are looking to borrow and for how long. Your results will be a breakdown of your monthly repayments.
Our expert team are great at negotiating the best van loan terms possible on your behalf from our reputable network of lenders. What's more, we use the personal criteria you set with us, giving you the freedom to shop from any reputable van dealer in the country.
A Quick Guide to Van Finance
Need a van but don't have the upfront funds? Van financing makes purchasing a vehicle more achievable, especially for those that either don't have funding available or for people wanting to spread the cost monthly.
Buying a van is not a small purchase after all. Having access to a van loan affords you the money and time to pay off your van without delay.
What does a personal van loan look like?
In a nutshell, a personal van loan is a tri-party financial agreement between you, the lender and the van dealership:
The lender pays the dealership on your behalf for the vehicle you purchase
You make repayments directly to the lender under your agreed repayment plan
You drive your newly acquired van straight off the dealership forecourt (or delivered to your door)
Any finance agreement comes with specific terms and conditions between you and the lender, which are all clearly laid out in your signed contract.
How to Apply for Van Finance
Applying for van finance is easy with our online application. You'll receive a decision within minutes, and our team will be there to offer support and expert advice every step of the way.
Once you have received your application, you will be assigned a personal advisor who will give you a clear idea of what van finance is available to you. They will then give you a monthly repayment breakdown, so you know where you stand throughout the entire finance process.
What is the Van Finance Process?
3 simple steps:
Step 1 – Apply
Step 2 – Get Approved
Step 3 – Buy Your Van
Once you hit the apply button, we will carry out a soft credit search to match you with your details. No one will be able to see our search entry but you, and your credit score will not be affected.
Received your approval? Now you can shop around to buy your van. Simple.
Van Finance for the Self-Employed
Here at Carvine, we put our customers first, and we know that most of our clients who apply for van finance are self-employed.
One of our team will be in touch to talk you through the process. You may be asked to provide some documents such as proof of income.
We are finance specialists. No matter what your business industry, we can help.
Want to find out your best van finance deal? Use our finance calculator to see how much you will pay.
Van Finance FAQs
Can I buy a better model of van with finance?
Anything is possible with van financing. Unlike the limitations of cash purchases, you can get whatever van you like as long as you can afford the repayments. Affordability is the only concern. So make sure you access your needs over your wants to ensure you get the best possible van for you.
How long do I have to wait before I can get my van?
We understand that getting out on the road as fast as possible is essential to your business running smoothly. Getting a loan in the first place is designed to be convenient and fast. You can receive a loan approval from us in just minutes.
Thereafter, we can make payment to the lender quickly, so you can get straight to the exciting part – choosing your new van.
Will applying for van finance affect my credit score?
Once you have submitted your application for van finance with us, we perform a 'soft credit search.' Based on your information, we will then give you a personalised quote.
This process does not affect your credit score but merely connects you to your details. No one else can see that we have made a search, only you.
Once you have reviewed your personalised loan offer, APR and monthly repayments.
I have a poor credit score – can I still apply?
We are specialist van finance lenders. Regardless of your credit history or lack of, we can help you get approved for a 'bad credit van loan'.
At Carvine, we believe that buying a van should be easy for everybody no matter what your circumstances. Bad credit shouldn't stand in your way.
Want more information?
Get in touch with our expert team to give you the best loans on the market and leading advice.
Want more information?
Get in touch with our expert team to give you the best loans on the market and leading advice.
Tel:0208 004 2811