When you decide to buy a new car, this can apply for a used car or a brand new one, one of the most important things to do before you part with your cash is to take it for a test drive.
This is obvious when it is a used car because it allows you to find out if anything is wrong with it first. But it's just as important when buying a new car too.
Here are some of the reasons why you should always take a car for a test drive.
Get a Feel for It
You will never know how a car handles until you are sitting behind the wheel. You need to get in and feel how it drives over the road.
A car can drive great in the town but not so well when it's on a faster road.
You may find that you simply don't like the experience of driving the car for no reason in particular, or you may love it.
Become Aware of Problems
New cars will not have mechanical problems like you may potentially find in a used car, but there can still be issues that you only become aware of when you drive it.
For example, you may find that the controls are hard to reach, or the touchscreen may be tricky to operate. There might not be quite enough space if you are very tall, or it may be too noisy when you start driving it faster.
These are all things that you want to know about before you buy it.
Find Out If It Is Comfortable
Some cars are more comfortable than others.
You might read a review of a car and see that it is comfortable, but when you actually start driving it, you may find that you are not that comfortable after all because of your body shape.
Tips When Test Driving a Car
It's pretty clear that test driving a car should be considered essential, but how should you actually do it?
Make sure you spend enough time on the test drive (about half an hour or more is ideal).
Drive it on different types of road including country lanes and motorways.
Try a few manoeuvers like reversing around a corner and parking to see if you encounter any problems.
Consider any practical issues like difficulties getting in and out of the car.
Is it easy to reach the controls and change them? Can you see all the instruments?
Add some items to the boot and check that there is enough space for the shopping or a pushchair.
Go with your family and see how the kids like it in the back.
Find Your Perfect Car
If you're going to spend a lot of money on something like a new car, you want to make sure it is perfect. And because there are so many models of cars to choose from, it only makes sense to try them out before you make your decision.
So make sure you always take a car for a test drive before buying it, and you could save yourself a lot of problems in the future.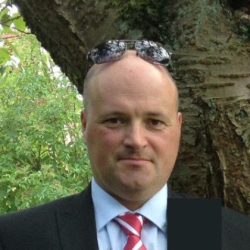 Latest posts by Paul Thompson
(see all)