Buying a new car, whether it be straight off the forecourt or second hand, can be pretty stressful. 
You need to know you are getting your money's worth. Most importantly, whether the car is in good working order and isn't going to break down as soon as you're a few miles down the road.
Different models and types of car can also vary significantly in value.
So what is it that you need to look out for? We've put together a simple guide to help you.
What are you in the market for?
First thing's first, are you aiming for a brand spanking new or pre-owned car?
Typically all cars at a dealership have to go through an HPI check. Meaning, the vehicle should have a full history record, and nothing should come as a surprise.
Check the mileage
Having a look in the interior will allow you to take a good look at the mileage.
Check for any inconsistencies. Does the mileage, age and appearance of the car add up to the information you are being shown?
Is there any sign of tampered screws on the dash? Newer car's mileage is pretty tricky to change due to the electronics, so don't worry as much there.
Taking a look at the MOT and history online will instantly help you see the vehicle's history, and if everything (mileage, condition) is in keeping.
Repair damages?
Shiny car in the forecourt caught your eye? Well, take a closer look.
Does the vehicle have a smooth finish throughout? Are there any mismatched colours? If there are, this could be a sign that the car has been through extensive repairs.
Look for flecks of paint on the handles, window seals and the plastic mouldings. Even have a dig around under the carpets for any difference in colour.
Opening up the boot may reveal any welding that has happened in the past.
So, don't be afraid to have a good all-round check. If it's the car you want, you need to know what you are paying for.
Is everything safe?
When you buy a car regardless of its age, everything should be in good working condition.
Check out the tyres
Do they have a good tread in place? Are they under 3mm? If they are looking worn, they will have to be replaced soon – and that's an extra expense you may not be prepared to pay.
Is there a spare wheel in the boot, and is it in good serviceable condition? While you're there, check for the jack and other tools that go with it.
Seatbelts
One of the most vital safety features in a car – you need to know this works correctly!
Make sure each seatbelt operates properly. Check for any cuts or fraying too, as this could impact how well they work.
Airbags
First of all, check if the car has any airbags fitted!
When the car's ignition is on, the airbag light should come on and then go out. Ask to see the handbook if you want to make sure this is working correctly.
Lights & Windscreen
Making sure the lights, wipers and washers all work is as simple as just turning the key.
Take it for a spin
So many vital features of a vehicle can only really be tested on the road. Here you can listen to the engine, see that the lights on the dash function properly and even see how the exhaust copes with emissions.
Have a feel of the clutch, brakes and how the car moves at speed. One of the biggest tests for how well a vehicle can perform comes from listening. So, listen hard!
Locks & Gizmos
Check if all the locks function correctly, including the central locking and remote key.
Make sure there are no signs of forced entry or damage to any of the locks.
Heating, air conditioning, radio, cd player – does it all work? Well, press all the buttons and find out!
Warranty – what does it cover?
Before you even complete your purchase, make sure you have looked over the warranty.
Check how long you are covered for, what the warranty covers (accidents, mechanical faults, etc.) and if the dealership even offers one!
You can tell if a dealership is reliable if they offer you a warranty on a pre-used car. As legally, they don't have to.
Now that you have found your shiny metal beauty make sure it sounds as good as it looks. What are you waiting for? 
Book your next test drive, and have a look under that bonnet. It might surprise you!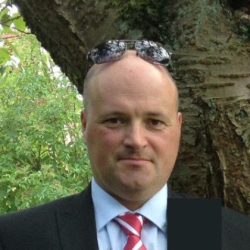 Latest posts by Paul Thompson
(see all)