A car can reveal an awful lot about what kind of car owner you are. Whether you are going solo on your first vehicle purchase, or are a veteran of the dealership, there is a reason you have bought the wheels you are driving around in today.
With every colour available under the sun and so many different fuel options, why do we make the choices we make?
After scouring the internet for different personality types and more, we've put together a guide to see what type of car owners are out there. Which one are you?
1. The Eco-Warrior
Hybrid cars are becoming a fast favourite on the roads. Not only do they produce lower CO2 emissions, but they also use less fuel.
Extra benefits also come your way when owning a hybrid vehicle. Lower first-year road tax, as well as avoiding congestion charges, your hybrid car may be saving you money in the long run.
With the world confronting the state of global warming and how we treat the environment, it is likely you care about doing your part too.
2. The Gearhead
You know a lot about cars. You know where every intricate engine part goes, manufacturer information, where to buy the best new part – you know it all. If you don't, you take no time to find out!
Any chance to tinker under the hood, you take it. If there's a chance of buying a rust bucket to transform it into its former glory, you are already at the auction house. When it comes to cars, you are as enthusiastic as they come.
3. The Flashy One
Nothing is more important than having the fastest, all guns blazing car on the market. Style over substance is all that matters, although, the engine definitely makes some noise and makes you feel great as you fly on by.
Being able to afford the latest Porsche, BMW or Mercedes-Benz makes you feel like you are at the top of your game.
Making a healthy income, you need the world to know how well you are doing – what better way to do this, than buying the flashiest car on the market. Job's a good' un!
4. The Stay at Home Kid (Adult)
Windows shake as you blast music out of the bassiest of sound systems. People hear you before they see you.
Regular at the annual Japfest event, you know all the ins and outs of what is on the Japanese Export market. Honda, Subaru, Mitsubishi are all on your radar. You may even have plastered your bedroom wall with a poster or two to show your dedication!
All your money is spent on your car. The slick paint job, extra-large tyres, custom rims and your engine's personal megaphone – the muffler – we can all see where your hard-earned cash is going.
You can afford all this as you still live with your parents. We applaud you.
5. The Wannabe Hippie
Flower power was all the rage in the 1960s, and with it came the rise of the VW Campervan and VW Beetle. Nowadays, there is rarely a day that goes by that you don't drive by one of these iconic vehicles. Or, there updated peers.
Not only are you driving a pull-up wagon, perfect for beach days or camping, but you are also living the hippie dream. Gone are the financial worries, and having to drag your tent to every festival. The VW Campervan is a home from home.
Cruising in your VW Beetle, you feel a sense of freedom as the wind rustles through your hair. You are one with your car and the world. Life is good.
6. The Mum on the Run
Safe, practical, spacious, you have this parenting thing down to a tee. You feel empowered. Not only can you get the kids comfortably in and out, but you can also weave through the school run traffic at ease.
Easy to spot in a car park, your once pristine Picasso C3, Peugeot 3008 or Nissan Qashqai sit in the child and parent bay. With a backseat full of food debris and toy carnage, your kids feel at home in your once clean space.
When it's all said and done
Your car is a space of your own. It's yours. So, what does your car say about you?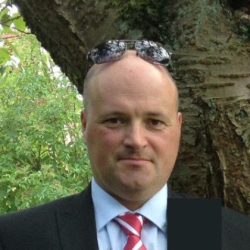 Latest posts by Paul Thompson
(see all)