Business professionals need cars to visit clients and entertain them. As cool as Mini Coopers are, business clients will not want to pile into a Mini in their power suits and heels/dress shoes. A circus clown act comes to mind thinking about how many executives you can cram into a tiny car. No, a Mini won't do.
When you think of a business car, do you think of a sleek, midnight black vehicle with chrome trim and maybe a BMW badge displayed proudly on the front? There are good reasons why. But is your dream car affordable? Does it even exist? And what about finance?
Dressing for success
Image is everything in the business world. It may seem like a game, and you would be right in thinking so. If you want to win, you have to be in the game, and you have to play. You've heard the adage, dress for success. Take a look at the top business cars to actualise your budding career into success.
BMW 3 and 5 Series
There is good reason for thinking of a BMW first when considering your business car options. Importantly, BMW owners will swear to the death that their cars are superior in every way. In may ways, they are. But there are other factors at play. Design and Marketing.
Also, they win first place on celebrated car websites for their class more often than not. German engineering inside and out makes BMW the most desired vehicles for corporate executives, and BMW's marketing campaigns permeate that sentiment.
You are purchasing the name, yes, but when you buy a BMW you choose it for the luxury and economic efficiency, its superior quality, comfort, and design. All of which they have revved up for a more dynamic and enjoyable ride. For the latest specs and modifications, visit BMW online.
Mercedes-Benz C- and E-Class
Both classes of vehicle have the same engine and the same fuel tank, but they are almost too close to call which is the better option.
The Mercedes C-Class is a compact sedan and it has a 7-speed transmission. It has been built with speed in mind, with a more lithe frame for sport.
The Mercedes E-class is a mid-size sedan. The E-Class has a 9-speed transmission as it is slightly heavier than the C-Class. That weight comes with some more wiggle room. The interior has had a fresh makeover, and the class is more comfortable and luxurious than before.
To discover more of each car's attributes to decide for yourself which one is most suitable for you, visit Mercedes online.
Tesla Model S
The elegant design of the Model S is classic with a futuristic touch. Tesla says it is designed to be "ludicrous" in performance for speed and endurance. Its very terminology sets The Model S apart. 'She's electric' too with long range battery life.
The interior is "built around the driver" with epic sound technology and a 17in infotainment touch screen. It has a glass roof and 360 deg camera view to aid that parallel parking and what not. Moreover, the sedan vrooms with superfast acceleration. For all the specs this car offers, visit Tesla online.
Audi A3 and A4
Audi is known for being the "balance between sport and comfort", according to Glenmore Audi in Canada. The new Audi A3 Sportback is bigger and better than ever, and while technically a family car, I argue it is perfectly acceptable as an alternative to the saloon model you can still choose if you are a traditionalist. If anything, the sportback is a point of positive difference.
The A4 is more sophisticated as a 4-door saloon. Opting for the diesel engine makes it more economical for your business model and cashflow. With Audi you will ride in style with a lot of great features that have been newly improved. Audi delivers on comfort, convenience, and connectivity. Why not go online to Audi and at least window shop your options?
Jaguar XE and XF
Ah, yes. That age-old question, 'Which Jag should I buy?' If this is true then lucky you. Which is better, the XE or the XF? Is it the matter of a little line attached or detached from the E and F? There is likely more to it than that.
Easily said, the XE is sporty and geared to perform. The XF is luxury, refinement, and all about the space. Both are saloons and both will do the trick. It just depends on you. Visit Jaguar.
Volvo S90
Known as the badge of safety, this plug-in hybrid will not compromise on its sophistication, intuition, and power, says Volvo. Of course, it is pretty to look at too, a feat Volvo has recently perfected over the years.
Have a look for yourself online how far Volvo has come from its sturdy box formation.
Alfa Romeo Giulia
Giulia is a sporty beauty. The lines have blurred and all but vanished on her. She's smooth. Underneath the hood is just as mesmerising with an aluminium "longitudinal 2.2 litre Diesel powertrain combining superior performance with efficiency," (quote borrowed from Alfa Rome).
Alfa knows beauty and they market 'pleasure' and 'passion.' Whether driving or riding, the experience an 'emotional' high. Take a peak at Giulia at Alfa Romeo online.
Skoda Superb
Awarded 5 stars for the new Superb Estate, Executive and Plug-in Hybrid by What Car? Skoda has created some fine contenders. With the makings and the trimmings of a nice business car, what choice will you make?
Peugeot 508
Heralded as the "radical" fastback Peugeot claims it to be "outstanding" with an "aggressive front end and steely, muscular" body, but it has all the grace of a high-spritied racehorse that looks great in metallic red.
Wow Car award-winnerthat it is, judge for yourself online at Peugeot.
Economical options for the new-starter
Just because I direct you to the brands' websites, does not mean that you have to buy directly from the website. Who does that anyway? Not newbies to the corporate world.
If you research to learn what to look for, you can easily pick up a brilliant car that is only a few years used for a fraction of the original sticker price. But if you have your heart set on something new, consider these.
Renault Captur
Renault was recognised in 2019 by BBC Top Gear magazine as having "variety that's key" (see the Renault website for more) and hailed as 'Manufacturer of the Year'. Prestige is a given with the Captur. It stands out of this swinging saloon crowd as an SUV. Another dynamic vehicle but with an obvious point of difference.
The Captur, if purchased new, is completely customisable inside and out to fit your personal disposition. Inside the cab, it has eight different colours of lighting to set the mood. If you so choose, you can help save on those carbon emission taxes with the E-TECH Plug-in Hybrid. Choose your poison at Renault.
Vauxhall Insignia
Have you discovered the Vauxhall Insignia yet? The Darkmoon Blue shade is an eye-pleaser and it has two different red hues to choose from too among its more neutral colour palette.
It has intuited everyday needs and conveniences in an attractive model and luxurious style. Choose business class for your company vehicle or the grand sport model if you dare. Find out more at Vauxhall.
VW Passat
While Volkswagen tends to be more expensive in modern times, the VW badge does not command the premium that leaders such as BMW, Mercedes and Audi do. That said, it still manages to deliver some of the sleek lineage of its forebears.
The argument for the VW Passat is…well, who says it better than Volkswagen? Stolen directly from their website, "Combining intuitive technology, a spacious interior and dynamic styling with familiar convenience, reliability and comfort. Everything about the new Passat is designed to make your busy life easier."
Enough said? Find out online at VW.
Mazda6
It has style, flair, and comfort in mind, but it hasn't forgotten safety and technology. The scope for the Mazda6 is lofty, but it might have just pulled it off. With its Skyactiv engines comes a "smooth and swift" experience. The whole package is designed for "movement and emotion".
Don't trust me. Find out for yourself at Mazda.
Finance options
Make sure you look for the sweet deals before you buy. Need a car loan? Finance options are always available. If you need specialised finance to get you into your choicest car, maybe due to no credit or bad credit history, don't despair.
That perfect business car you desperately desire to get on top is still in reach. Carvine will help you get there, because their expertise lies in bad credit finance and customer service.
In conclusion
The car world has a lot of oysters and a lot of pearls. Choosing the right colour, size, and style of business car to glamourise your corporate world. You want sleek and pretty? And you need intuitive precision performance with all the bells and whistles? But you need finance too? No problem, the world is your oyster.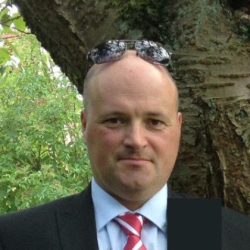 Latest posts by Paul Thompson
(see all)