It's official. The sale of new petrol and diesel cars and vans ban has been brought forward to 2030. You can't ignore the government's plans for another decade. Instead, you need to think very carefully about whether you upgrade your vehicle sooner rather than later. 
Electric vehicles (EVs) have never been more popular! Which is great news for Mr Johnson and good news for any car enthusiast. The Prius is (mostly) a thing of the past, and the likes of Tesla, Nissan and BMW are leading the way.
Still not sure what to expect from the ban? Fortunately, we've put together a guide to keep you ahead of the imminent changes:
What changes will be made in 2030?
Writing for the Financial Times, Boris Johnson laid out his plans for the UK's "Green Industrial Revolution." In that article, he said that the government would:
"invest more than £2.8 billion in electric vehicles, lacing the land with charging points and creating long-lasting batteries in UK gigafactories. This will allow us to end the sale of new petrol and diesel cars and vans in 2030."
In short, the PM is cracking down on the country's incredibly high tailpipe emissions. One of the first responses was to roll out the world-leading initiative ULEZ (Ultra Low Emission Zone) across Central London. Since its debut in April 2019, the scheme has seen a significant decrease in toxic NOx (Nitrous Oxide) throughout the zone. Londoners health and wellbeing is improving, and the city's schoolchildren are safer from the lung-debilitating fumes. 
For those that don't know, ULEZ compliant vehicles are those that are Euro 5 (petrol), Euro 6 (diesel) or hybrid. Better avoid the daily charge by not driving within the city. Naturally, due to their zero tailpipe emission status, EVs are entirely exempt.
With ULEZ's success, other cities across the country are quickly rolling out their own low emission zones. Soon to arrive in a town near you, plans are well underway for Bristol, Bath, Oxford, Glasgow, Birmingham and Cambridge. Then there is the EV infrastructure that is shaping the UK's motorways and service stations, all in preparation for the demand.
In 2030, you will no longer be able to buy a traditional combustion-engine vehicle from any dealership. Although, you can still drive your current car, you will face an increase in taxes and will have to pay extra fees to travel within the nation's cities very soon. 
What about hybrids?
Once considered a valuable and forward-thinking concept, new hybrids have also been given the boot with a stay of execution until 2035. It comes with the condition that they are capable of covering a "significant distance" while in zero-emission mode. To date, the government have not shed any further light on what that distance means!
So don't expect to see new plug-in hybrids on the showroom floor in 2035. Like diesel and petrol cars and vans, they will become outlawed, alongside the conventional Toyota Prius. Unless they can achieve the "significant distance" we mentioned above. 
Post-2035
If you want a new set of wheels in 2035 and beyond, it will be a pure electric vehicle such as the Tesla Model 3 and Nissan Leaf. You will also see Hydrogen-powered cars such as the Hyundai Nexo and Toyota Mirai on the showroom floor.
Currently, Volkswagen, Audi and Minis are renowned for their remarkable resale value. They are well sought after vehicles whose reputations speak for themselves. Once we reach 2035, this will change. Depreciation will plummet as the world makes way for the electric vehicle. It's inevitable.
What can I do now?
Futureproofing your vehicle now will undoubtedly save you a massive financial headache as we approach the 2030 deadline. What's more, the government is currently offering a "Plug-in Grant" of up to £2,500 covering a broad range of EVs on the UK market.
Like all things, this scheme will not be around forever. When partnered with reputable car finance (you can introduce yourself to us here!), you can get your hands on the best EVs within minutes. Not only will you spend less time at the garage, never spend a dime on petrol ever again, but your bank balance will notice the significant change!
Most EVs come with a free at-home charger installation and come with a handy warranty covering you for 5 years or 100,000 miles. Make sure you check out all the fine print before signing on the dotted line, and away you go.
The 2030 new diesel and petrol ban doesn't have to be overwhelming! With the range of schemes and initiatives available, you can get ahead of the game now and save yourself some money in the long run. What are you waiting for?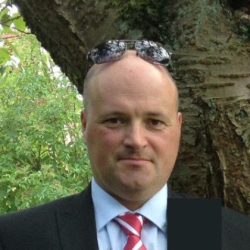 Latest posts by Paul Thompson
(see all)