Arguably, driving on today's roads has never been safer. Cars are built to stand higher levels of collision protection. Right from the structural design all the way to the inclusion of automatic emergency braking (AEB).
But what if you want a car that exceeds the basic safety standards?
Transporting the whole family from A to B is one thing, but keeping everyone safe no matter your distance is a top priority for most drivers.
Here's our top 8 safest cars available in 2021.
Volkswagen ID4
Volkswagen's latest addition, the ID4, is hands down one of the safest vehicles you can buy in 2021.
After vigorous Euro NCAP testing and more, the ID4 clocks in an impressive 76% safety score. It ticks all the boxes for the most vulnerable drivers to additional safety features for added children protection to boot. AEB comes as a standard feature, and the ID4 has been proven to avert accidents from a range of situations, such as how it responds to approaching other vehicles.
What's more, the ID4 is an all-electric affair. Environmentally conscious and sporting all the classic nods to why Volkswagen is a favourite amongst customers, the ID4 is well worth a look.
Toyota Yaris
Not only is the Yaris incredibly affordable, but it scored highly in both the protecting its occupant's tests and safety assistant category. AEB comes as standard and excels at detecting and avoiding vulnerable road users and collision prevention with oncoming traffic.
What really stands out is the Yaris' driver monitoring system. Combining camera and steering input data, this clever piece of kit assesses how alert and focused you are while driving.
Seat Leon
Seat's latest Leon model has gone above and beyond. It outperformed every other car tested in 2020 for adult occupant protection. On top of that, it excelled during the new mobile progressive deformable barrier tests (MPDB). Providing maximum protection for inside passengers and minor damage from oncoming vehicles.
Featuring a front centre airbag to shield both front passengers and a multi-collision braking system that automatically applies the brakes after a collision, Leon's safety is second to none.
Volkswagen ID3
Like the ID4, Volkswagen's rapidly growing pure electric collection also includes the groundbreaking ID3 model. Designed with a super safe structure to offer maximum protection to its occupants and secure batteries in crash test conditions, the ID3 is helping to shape the future of road safety.
The ID3 topped the safety charts in 2020 for safety assist and achieved the highest overall score, making it one of the safest cars available in 2021. Not bad if you ask me!
Mazda 3
Thoughtfully designed and boasting some of the most innovative safety features available, the Mazda 3 is leading the charge in 2021.
Even the most basic model includes front AEB, and you will also find high beam assist, lane departure warning, and adaptive cruise control. You will struggle to find a more affordable vehicle of its class.
Kia K5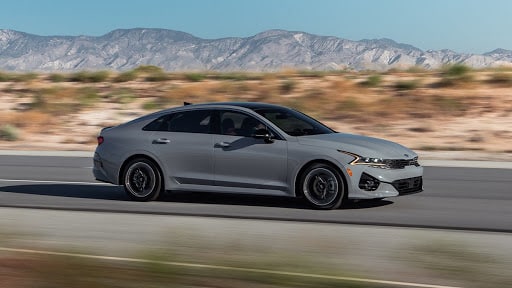 A high scorer in both front crash and rollover tests, it's easy to get behind the K5's outstanding safety features. Each model comes with lane keep and following assist, forward collision avoidance assist, pedestrian detection, high beam assist and more. 
That's all before you look at the additional safety features available, such as parking collision avoidance while reversing and navigation-based adaptive cruise control. What's more, the K5 offers a comfortable and fun driving experience like no other.
Honda Accord
Perhaps one of the safest cars you can buy, the Accord has earned top marks during the front, side, and rollover crash tests. With a whole host of safety features available as standard, such as adaptive cruise control, automatic emergency braking, lane keep assist, forward collision warning, and more, it's no surprise that the Accord is holding its own amongst its peers. 
Matched with outstanding driving experience and boasting impressive fuel economy, powerful delivery and a spacious, comfortable interior – there's a lot to get excited about with the Accord's impressive offering.
Tesla Model 3
Excelling in all crash categories and oozing with luxury as well as safety. This list wouldn't be complete without the Tesla Model 3 storming onto the scene!
Not only does the Tesla Model 3 offer the most advanced semi-autonomous Autopilot system of its kind, but it also comes as standard. Then there are the heaps of other safety features included. We like the rear cross-traffic alert, lane keep assist, and blind-spot monitoring that gives you optimal assurance as you drive.
Driving with confidence is all part of the driving experience. Knowing that you are sat behind the wheel of one of the safest cars around is crucial to many drivers! What will your next motor be?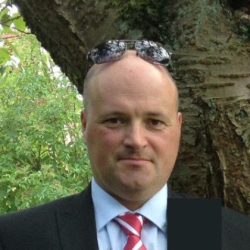 Latest posts by Paul Thompson
(see all)