With the 2030 diesel ban less than a decade away, it's understandable that you may want to get ahead of the curve and look into hybrid cars now. Maybe you're trying to help environmentally, save fuel costs or simply interested in how they differ to petrol and diesel-based cars. Whatever your reasoning, we've gathered the top used hybrids available for you to purchase right now.
So what are you waiting for? Let's check out the best hybrids to get you eco-ready ahead of time.
Lexus CT 200h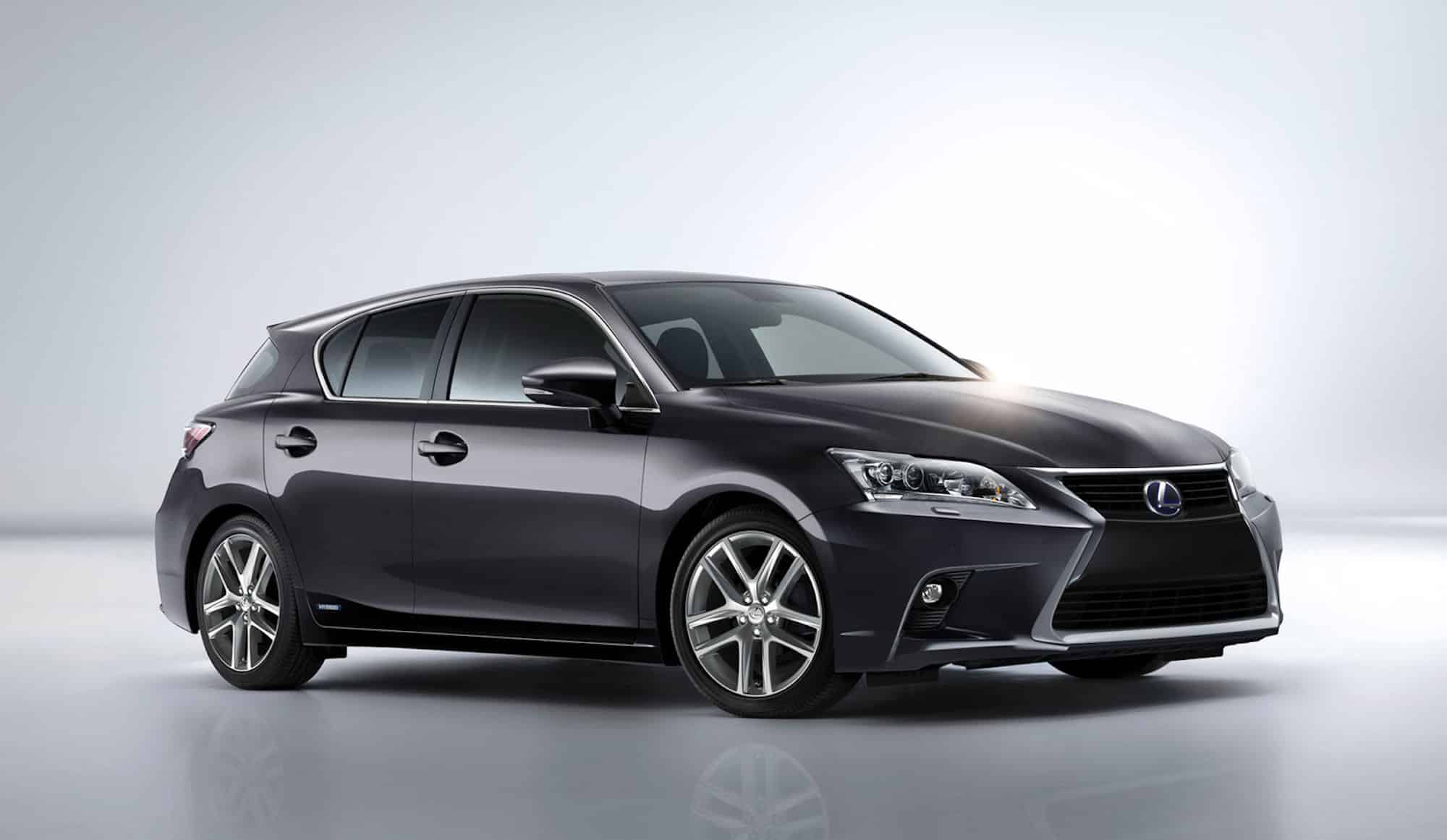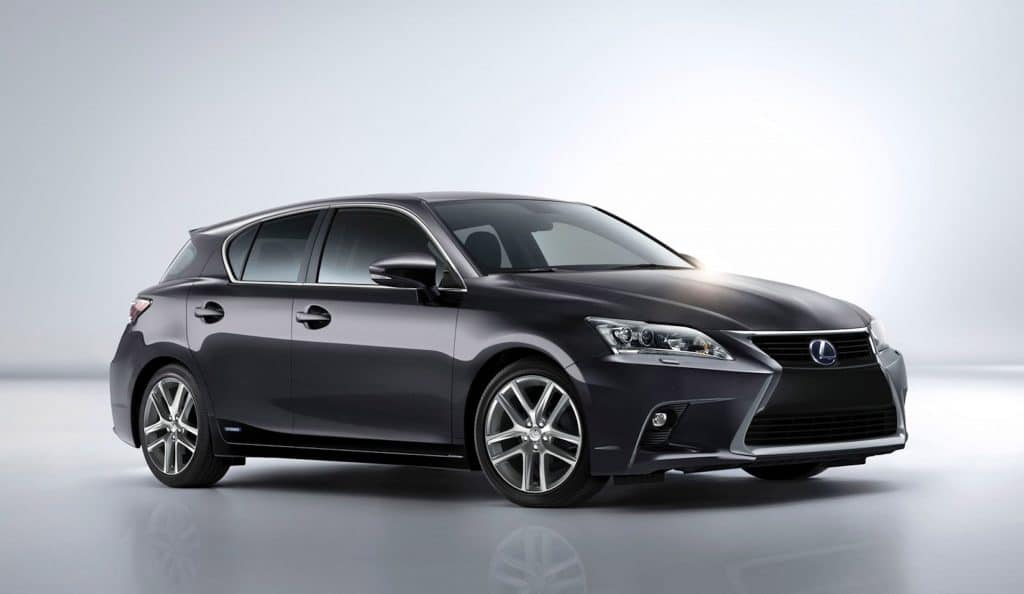 We found: £8,850 – 2014 – 85,000 miles
A relatively good looking car, the Lexus CT 200h is a very comfortable and advanced luxury vehicle. The automatic CT 200h is powered by a 1.8-litre hybrid of petrol and electric energy, and while the official mpg is 68.9, you're far more likely to see it hit around 57, which isn't too shabby.
Unfortunately, if you're trying to save a lot of money by buying the Lexus CT 200h you're not going to be too impressed. Resale values aren't very strong, and servicing costs can still be relatively costly. Combine this with the fact that the Lexus can't be plugged in, and it simply doesn't feel too economical.
That doesn't stop it from being a safe, reliable car jam-packed with features designed to make your drive a more enjoyable one. If you're more concerned with enjoying your time inside the car, the CT 200h is a great choice.
Toyota Auris Hybrid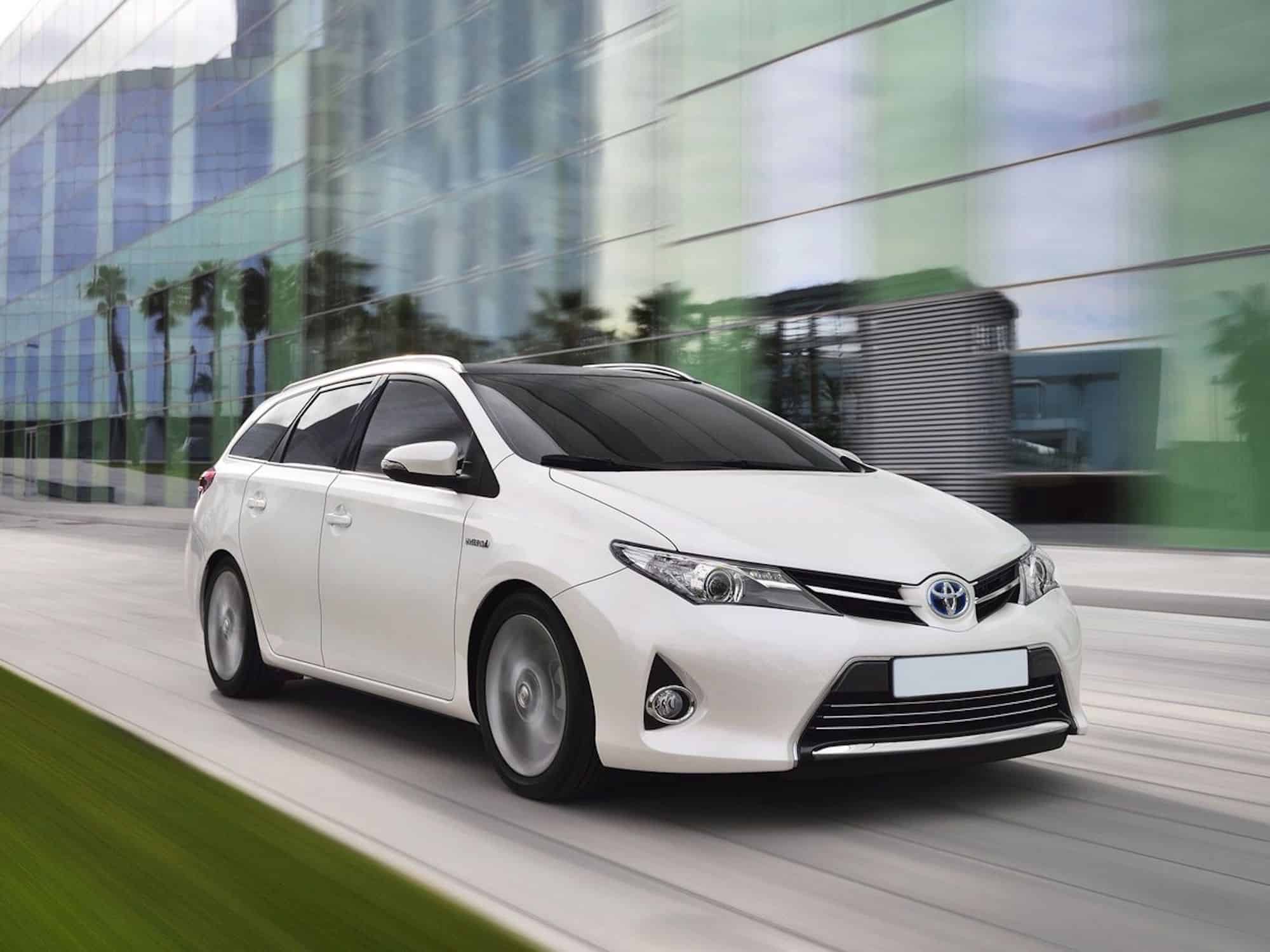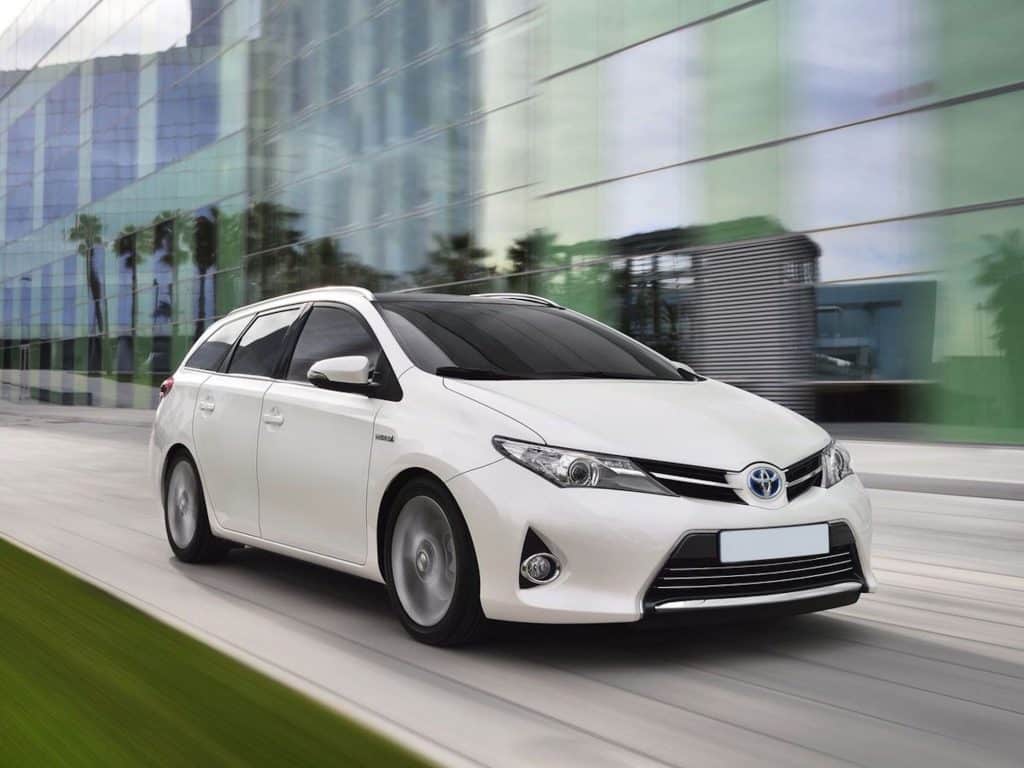 We found: £7,595 – 2013 – 63,500 miles
A mid-sized estate car, with more than ample boot space. The Toyota Auris is an impressive hybrid, to say the least. With brilliant handling and reliability, it rises above many others in its class. Plus, if you put a little time and effort into searching for the right model, and you'll find that you've also got a car that is also very cheap to run.
If you're looking for a travelling car, which you can use to regularly traverse the country, this may not be the one for you. It's not a car that can withstand lots of activity on a daily basis, but for daily commutes and longer trips once in a while, it should do you nicely.
Honda CR-Z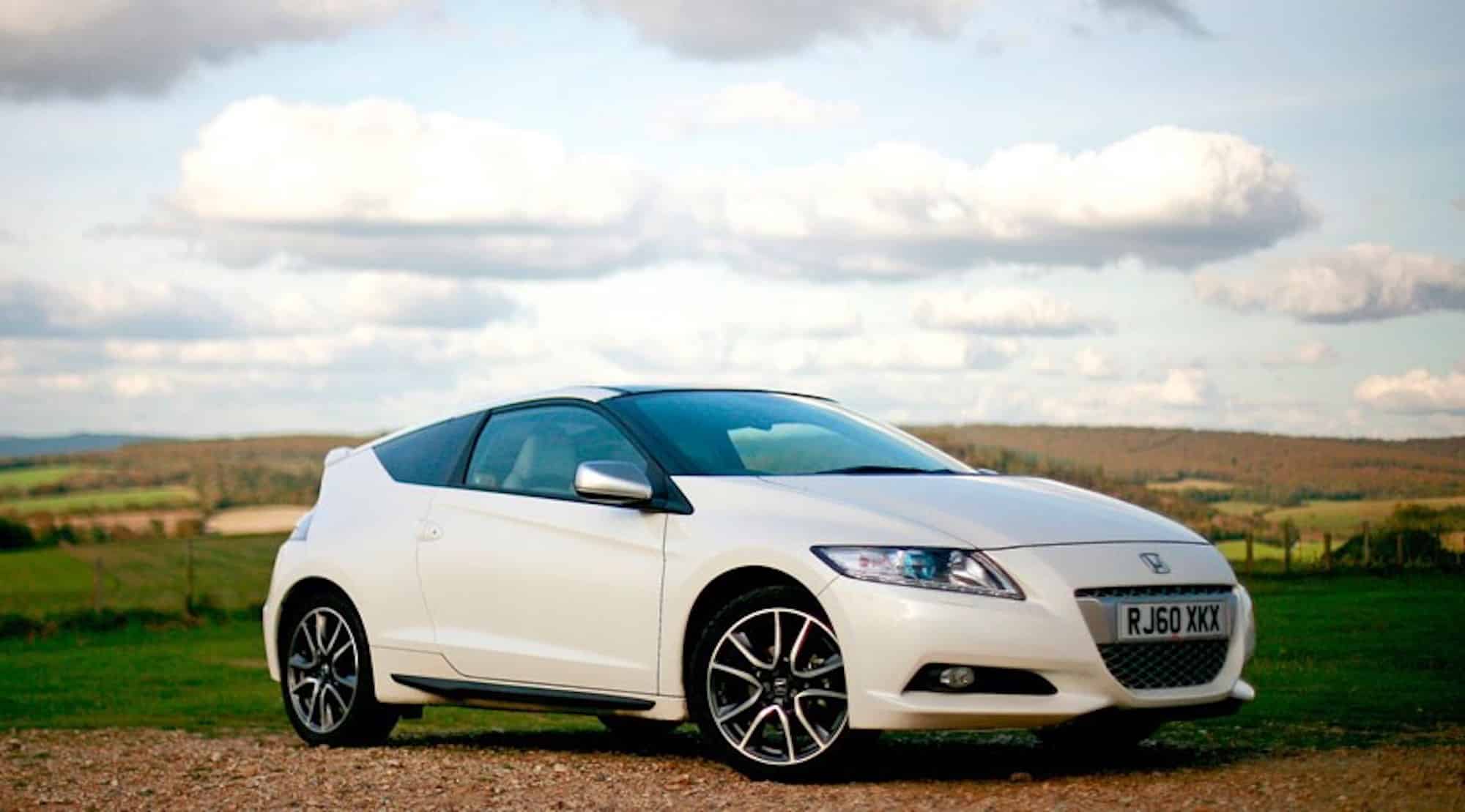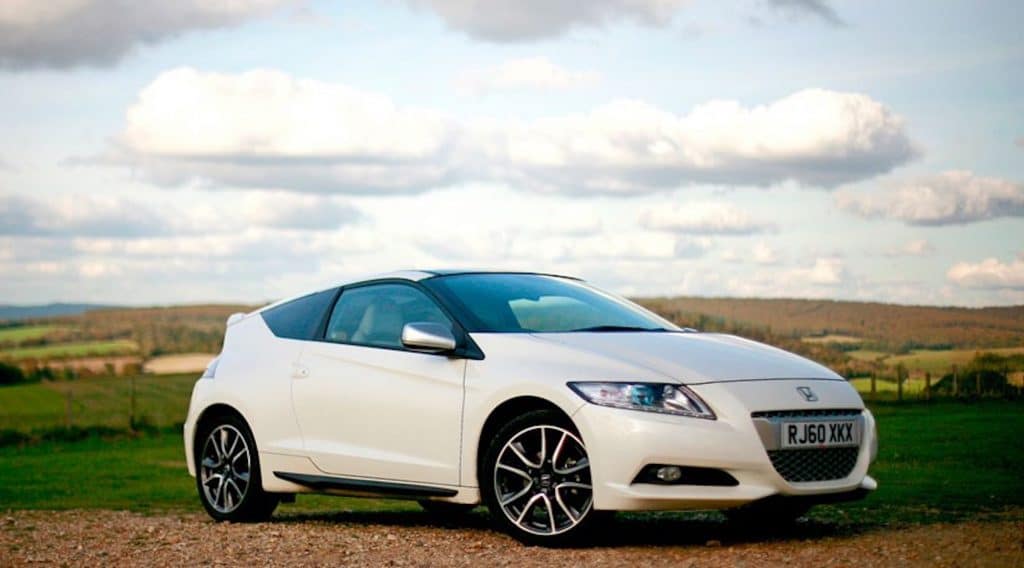 We found: £5,900 – 2011 – 45,000 miles
If driving for the fun of it, while also using an eco-friendly engine sounds like fun for you, then you may want to consider getting the Honda CR-Z. It's a sporty car, that looks just as fun outside, as it is on the road. The 1.5-litre, 114bhp engine works in tandem with the 14bhp electrics to let the CR-Z reach 62mph in under 10 seconds. With a top speed of 124mph, this is definitely the car for people who want a car for the future, without giving up their love of driving.
As a family car, the Honda CR-Z doesn't quite work, especially since the back seats are cramped even for older children. Decide to use that space for luggage though, and the CR-Z is a great option for taking your partner on a weekend getaway.
Toyota Prius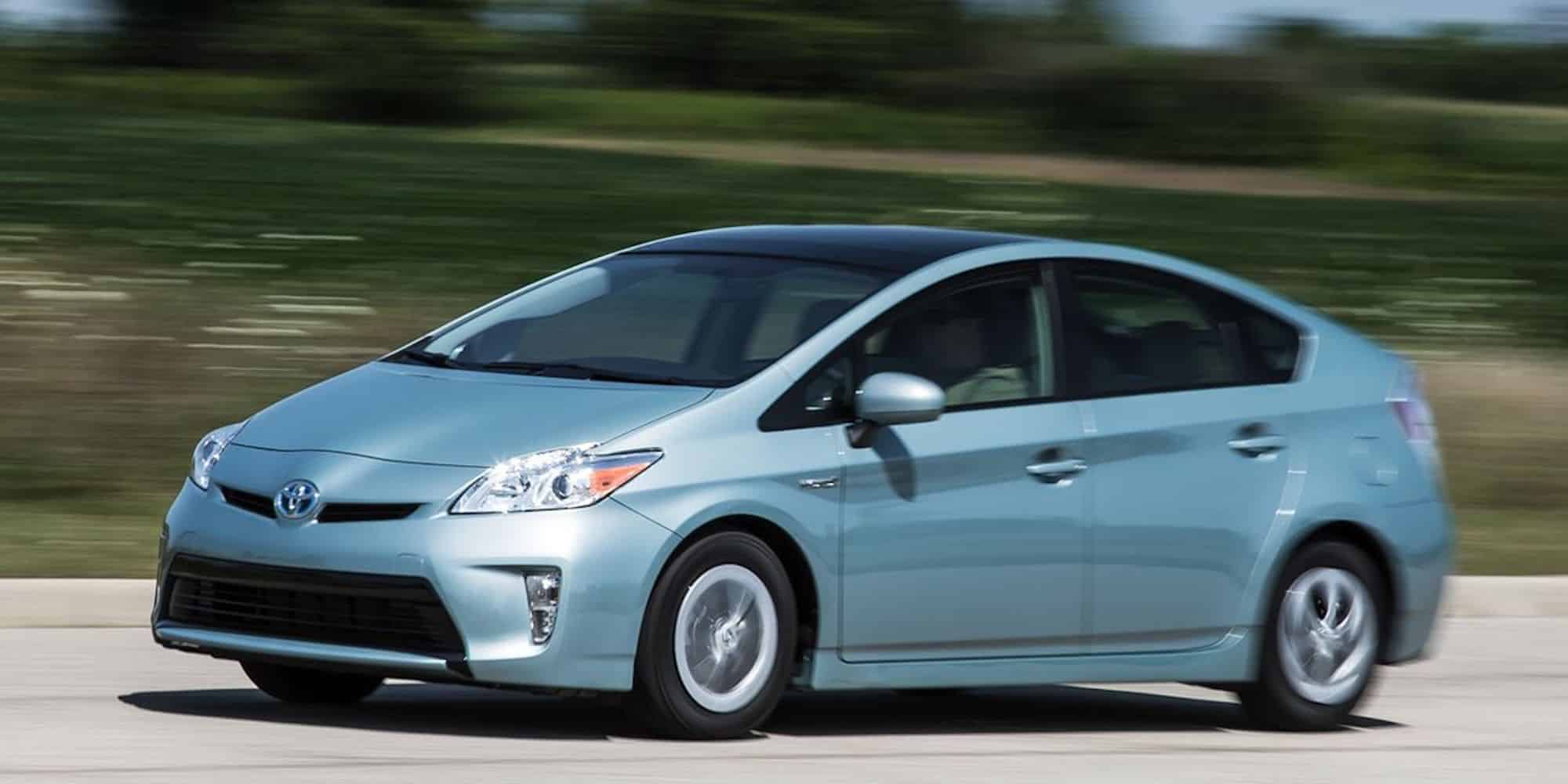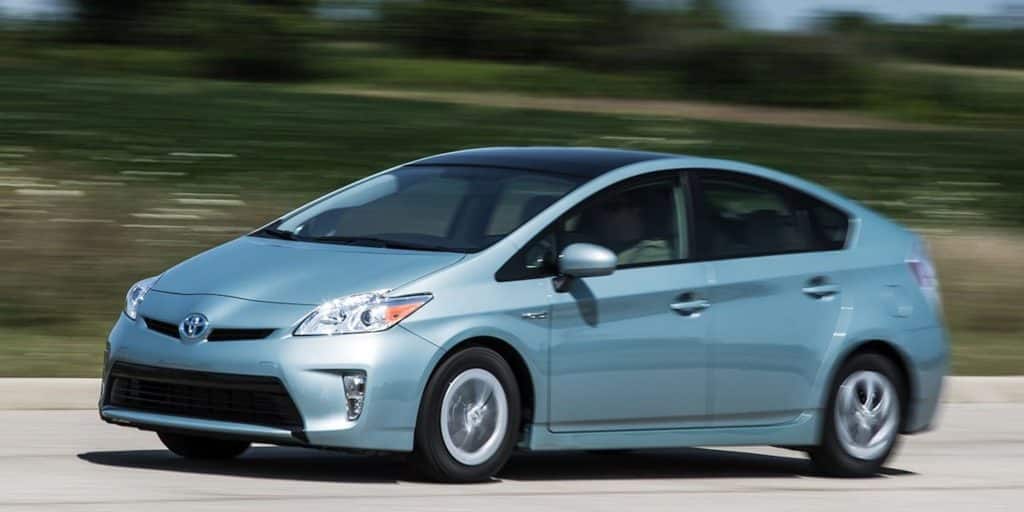 We found: £7,990 – 2015 – 73,000 miles
The biggest issue with the hybrid Toyota Prius is that it offers more than it's able to deliver. Coming with a multitude of financial incentives, such as zero-emission city driving and limited fuel costs, it can be easy to get swept up into the hype.
In reality, the hybrid Prius is a good deal more expensive than the original version. Combine this with the fact that the hybrid only really operates at top efficiency while city driving, and suddenly those fuel savings aren't so great either.
The Prius is not a bad car in any stretch of the word, and if your driving patterns suit that of the hybrid version you easily benefit from everything the car has to offer. It's a reliable car too, and Toyota is known for its dependability in car construction.
If you need a car simply for your daily commute and the odd trip to the shops, then the Prius is definitely an excellent option. If you're planning longer journeys or frequently using the motorway, however, then it might be a better option to choose something else.
VW Golf GTE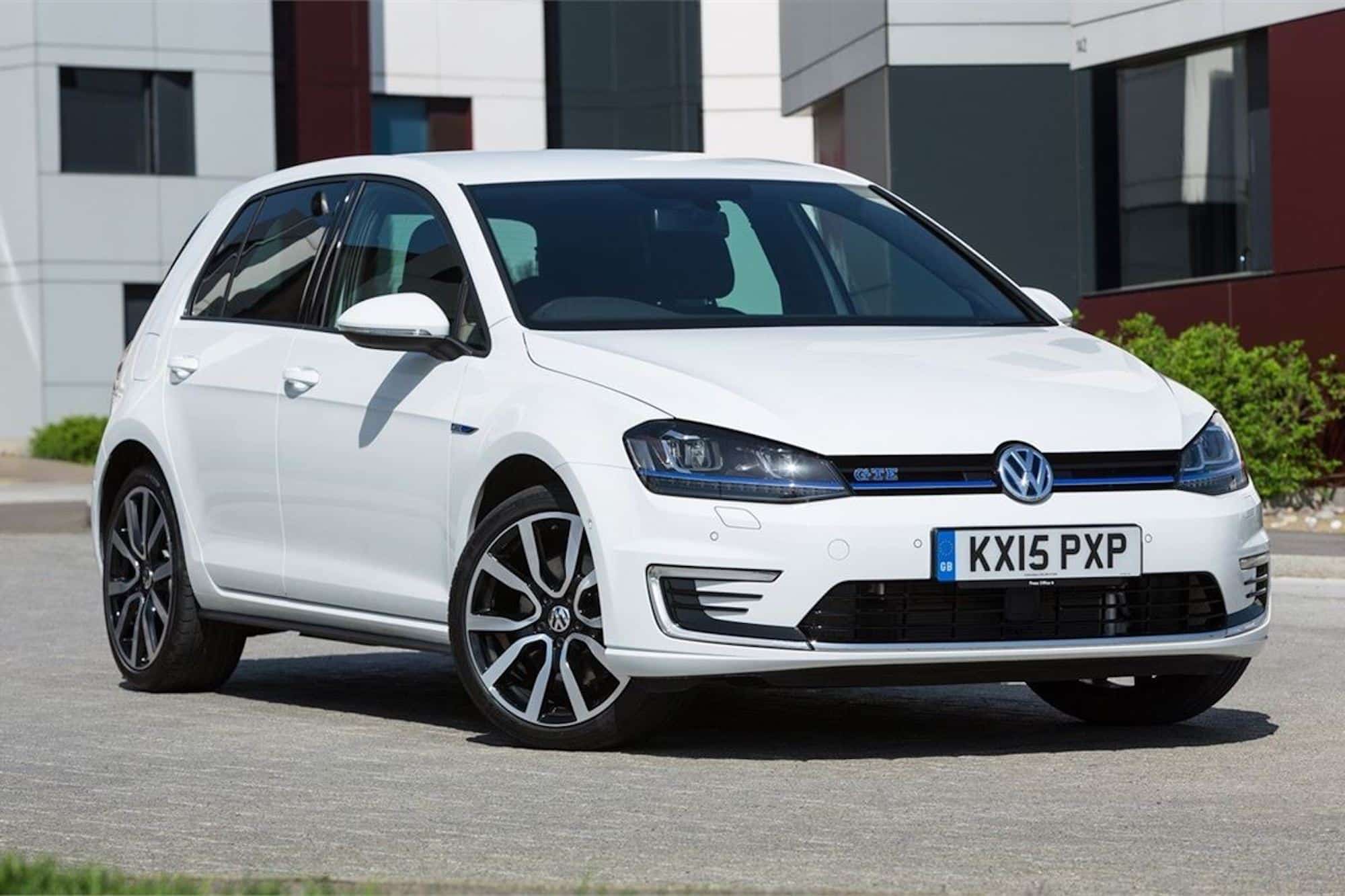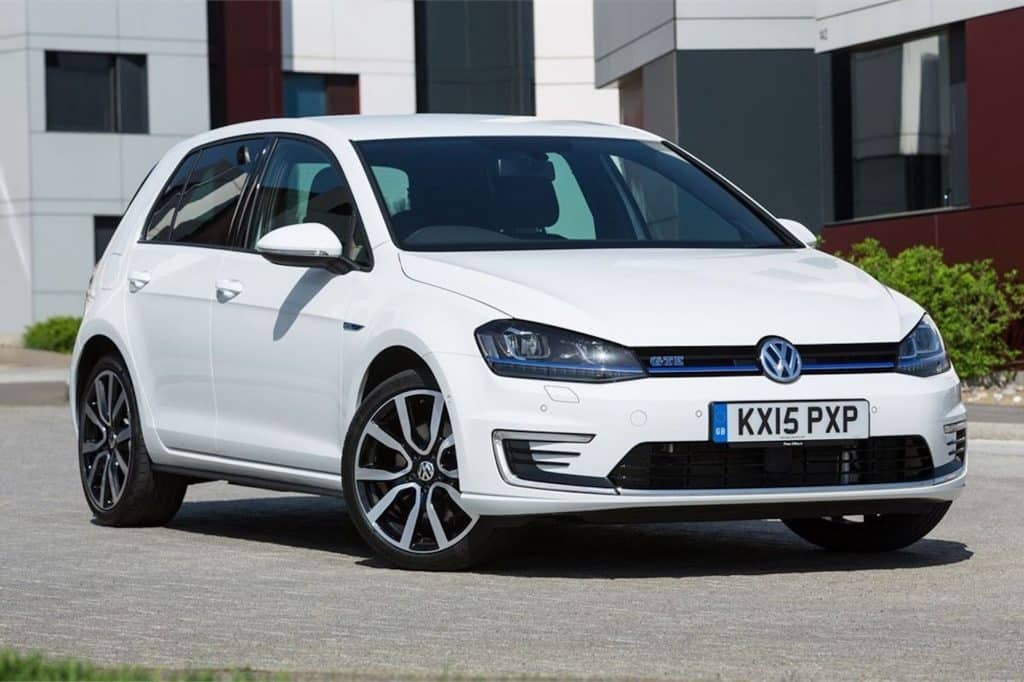 We found: £9,995 – 2015 – 94,500 miles
The Volkswagen Golf GTE is an exceptional car. Kitted out with both a 148bhp 1.4-litre turbo petrol engine and a 101bhp electric motor, VW claim that the together, the GTE can produce 201bhp. It certainly feels like they're telling the truth. The GTE is usually extremely exciting to drive.
Sometimes it can feel a little heavy, and I doubt it can perform as well as the GTI. Regardless, it's more than capable of making the miles disappear and getting you where you need to go with ease and a smile. The GTE's Adaptive Cruise mode helps here, and when the roads are long and peaceful, you can find yourself gliding along without ever needing to touch the pedals.
The GTE also builds charge impressively well. Longer journeys of over 100 miles can help you get around town wholly on the electric mode. It's ideal for those who live outside of the city and have to commute in, as your drive in should build enough battery to drive around the urban streets without any carbon emissions.
The GTE is an excellent car and a lot of fun to drive, but it can be difficult to find one under £10,000. We were just able to do it, but if you can't don't be disheartened and keep looking.
Mitsubishi Outlander PHEV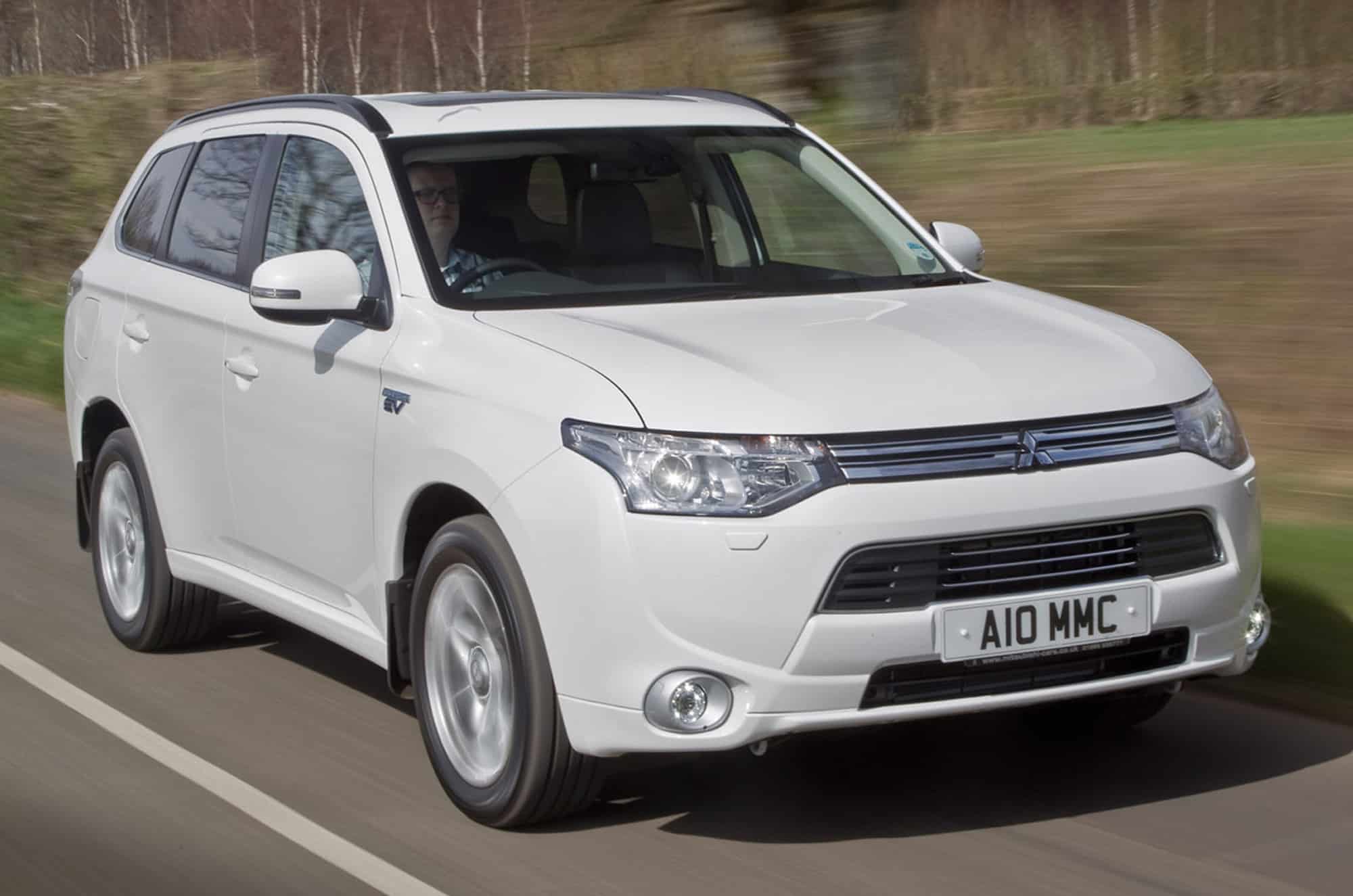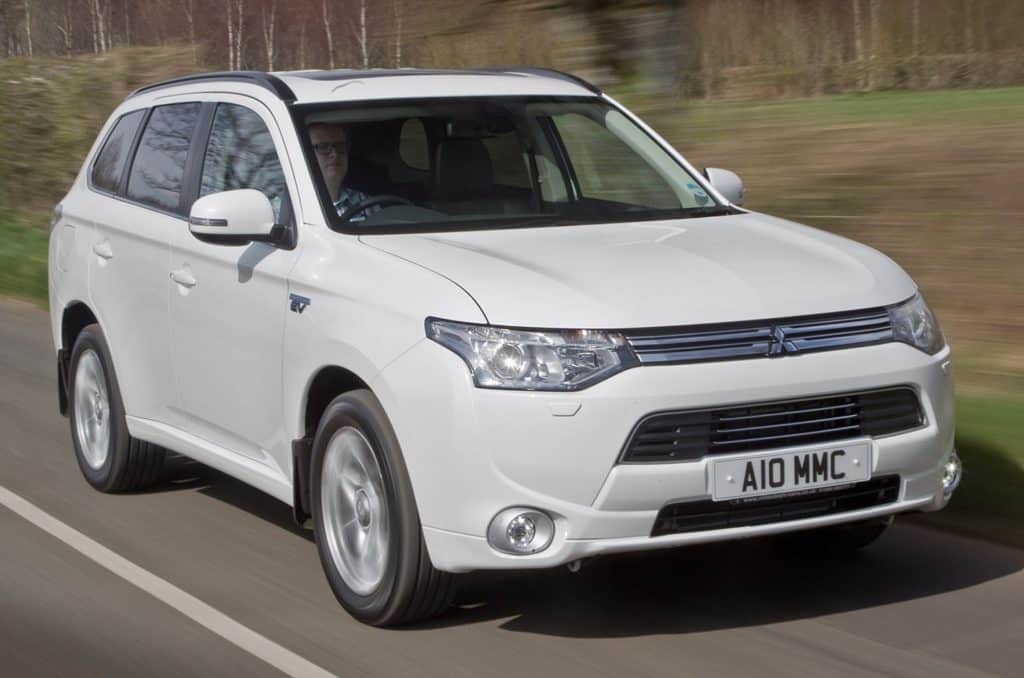 We found: £9,450 – 2014 – 76,500 miles
In an interesting twist, the performance of the Mitsubishi Outlander PHEV (Plug-in Hybrid Electric Vehicle) is actually better than the standard fuel-based version. It should be no surprise then, that the PHEV is considered to be the more successful and popular model.
When using only electric power, the Outlander has a considerable 28-mile range. This is more than enough for multiple short journeys, and can even take the fuel costs off of longer journeys too. Of course, you'll need to make sure the Outlander is charged if you want to take full advantage of that fact.
It's a relatively sleek looking car, and with plenty of rear space, it can easily be used as a for making school runs or taking the family on holiday. The interior isn't very prestigious, but that can be a blessing in disguise if you've got younger children obsessed with causing a mess.
It isn't very quick off the line, and it's not necessarily a fun drive, but it is functional and practical. If you're after a forward-thinking family car, then you cannot go wrong with the Outlander PHEV, even if it does push the upper limits of that £10,000 budget.
Toyota Yaris Hybrid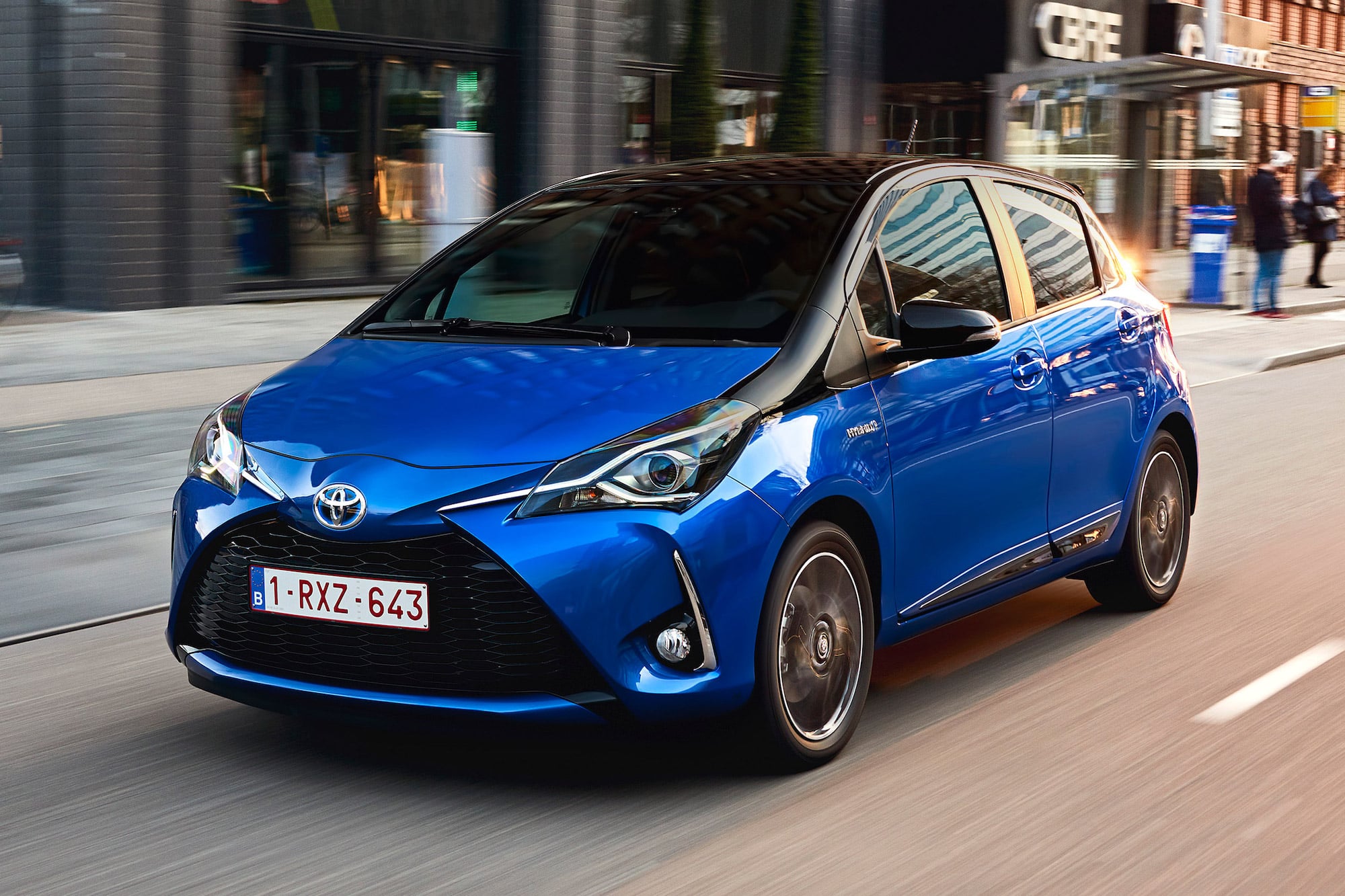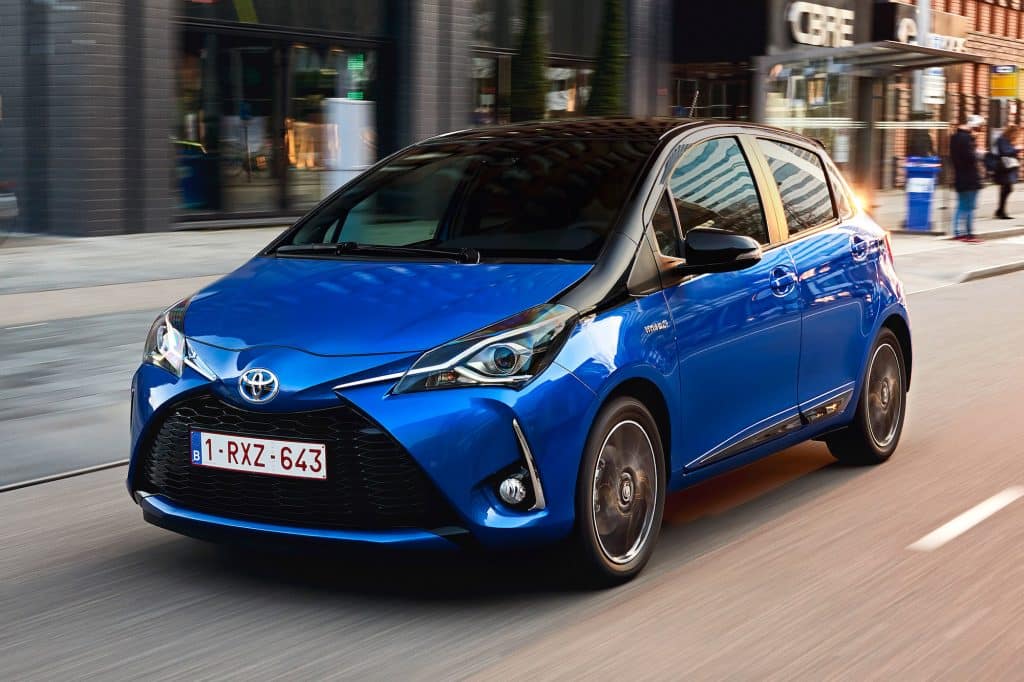 We found: £8,990 – 2017 – 36,000 miles
Like most hybrids, the Toyota Yaris doesn't function incredibly well when away from the city streets. When you're inside the city though, that's when the Yaris really comes alive. It's easy, quiet, and most importantly, smooth. Starting and stopping in a predominantly electric manner is excellent, and offers very little resistance.
With a reported mpg of 78.5, you also get a pretty good range in the Yaris. Although this could be because the Yaris hybrid has seen more upgrades than any other model in Toyota's range, which they attribute to customers expecting a more advanced and premium hybrid car.
Suzuki Swift Hybrid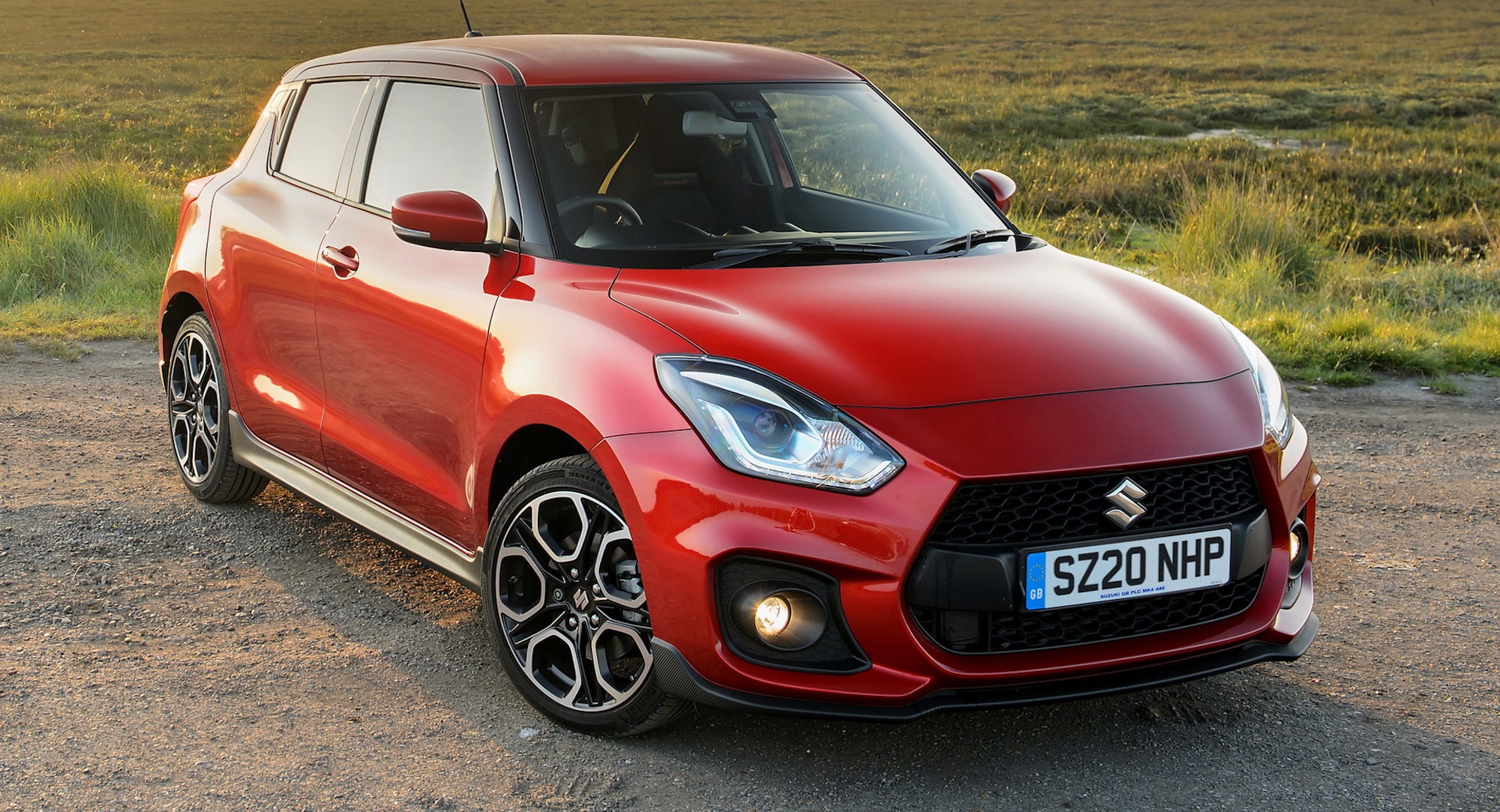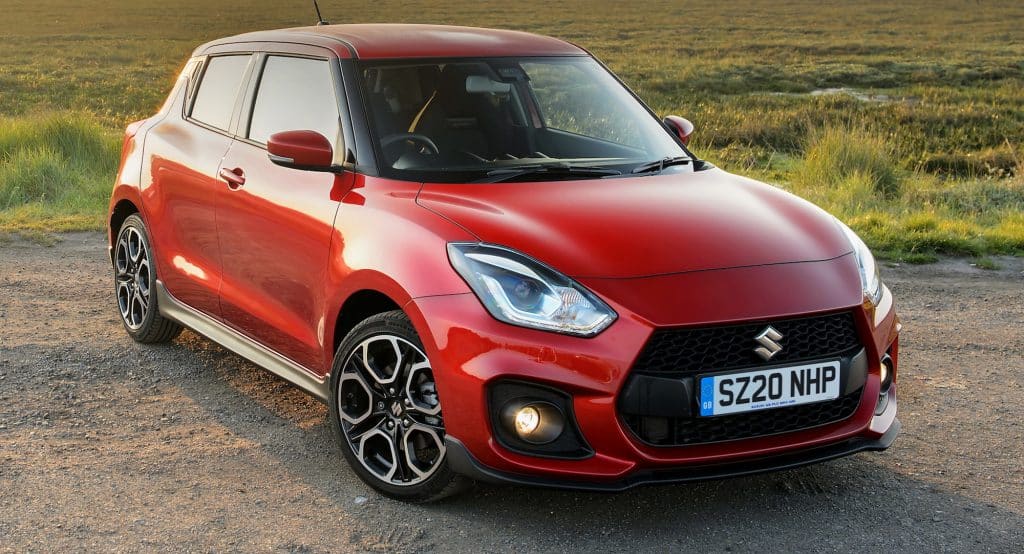 We found: £9,500 – 2020 – 2,500 miles
By far the cheapest hybrid on this list, the swift is perfect if you want to be the owner of a nearly new car without breaking the £10,000 barrier. Suzuki have long been known for their value for money and things aren't any different with their new hybrid.
The Suzuki Swift does not reign supreme compared to other hybrids, but it's undoubtedly a fun little car that you can easily enjoy yourself in. It has a reasonable 57.2mpg and the engine only produces 83bhp, but that's not unexpected in a car at this low a price. If you're after something fun to run around in, such as for a first car, the Swift can do that while giving you the pride of owning one that's nearly new.
Hyundai Ioniq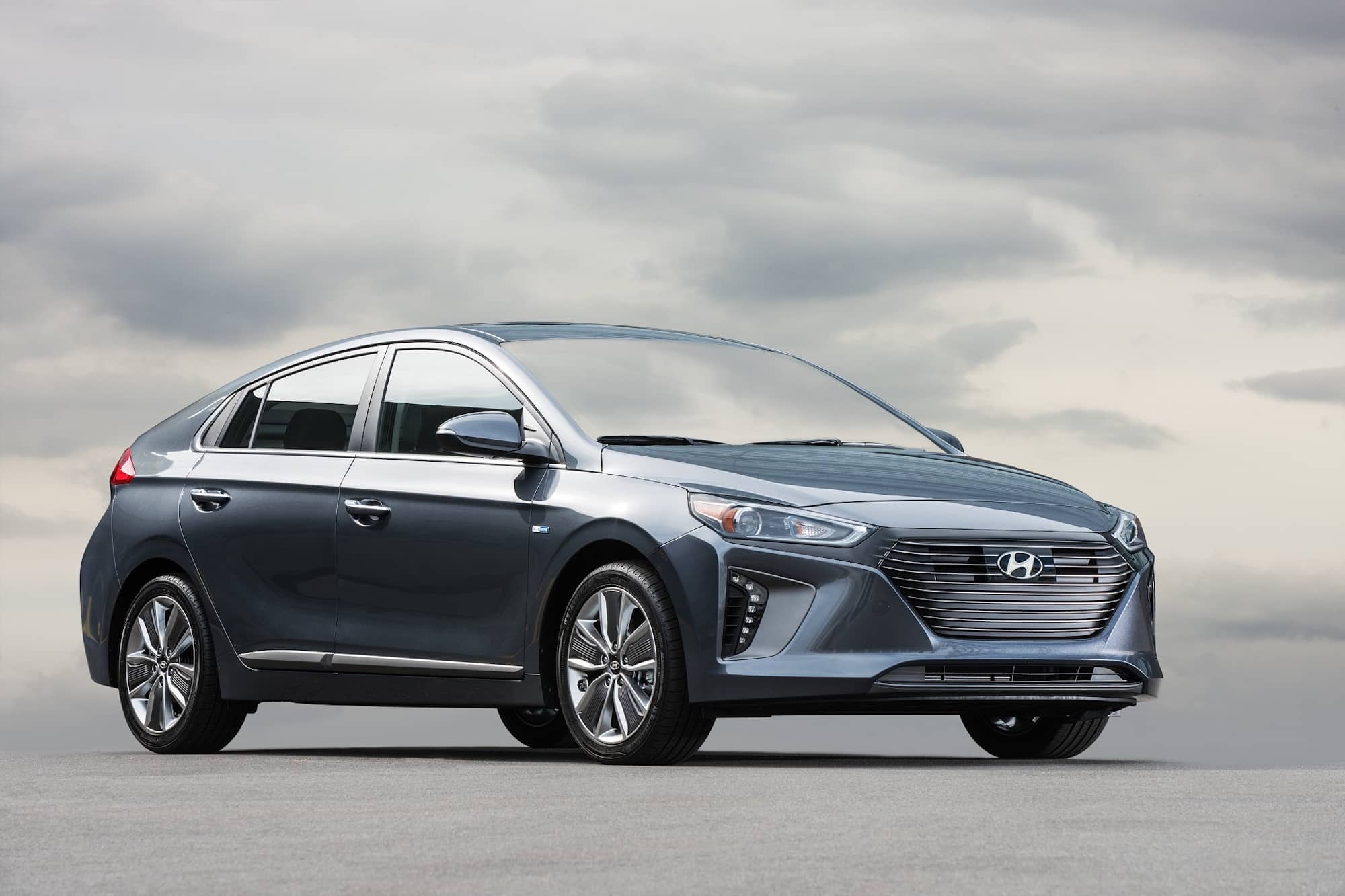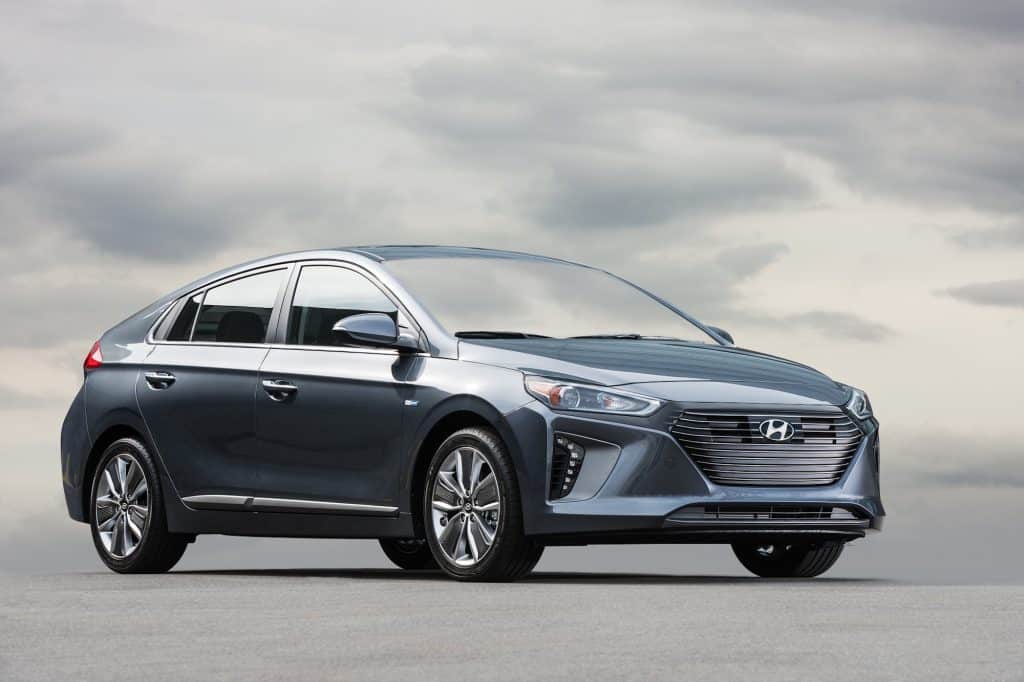 We found: £9,995 – 2017 – 52,000
Available in three options, petrol focused hybrid, plug-in hybrid and fully electric, the Hyundai Ioniq has the ability to run solely on electric power which is perfect for emission-free driving. Of course, the plug-in and electric models have greater electric range due to their bigger batteries, but the standard hybrid model is still able to benefit from extremely low carbon emissions.
The Ioniq also comes with several features designed to improve your driving experience. One of which being a rear parking camera and sensors. This means that you'll be able to clearly see behind you while reversing. It's much easier than having to peer through the slightly awkward rear window.
The Ioniq isn't perfect, but for a car less than 5 years old and under £10,000 it's definitely a good deal that should save you money in the long run too.
Honda Civic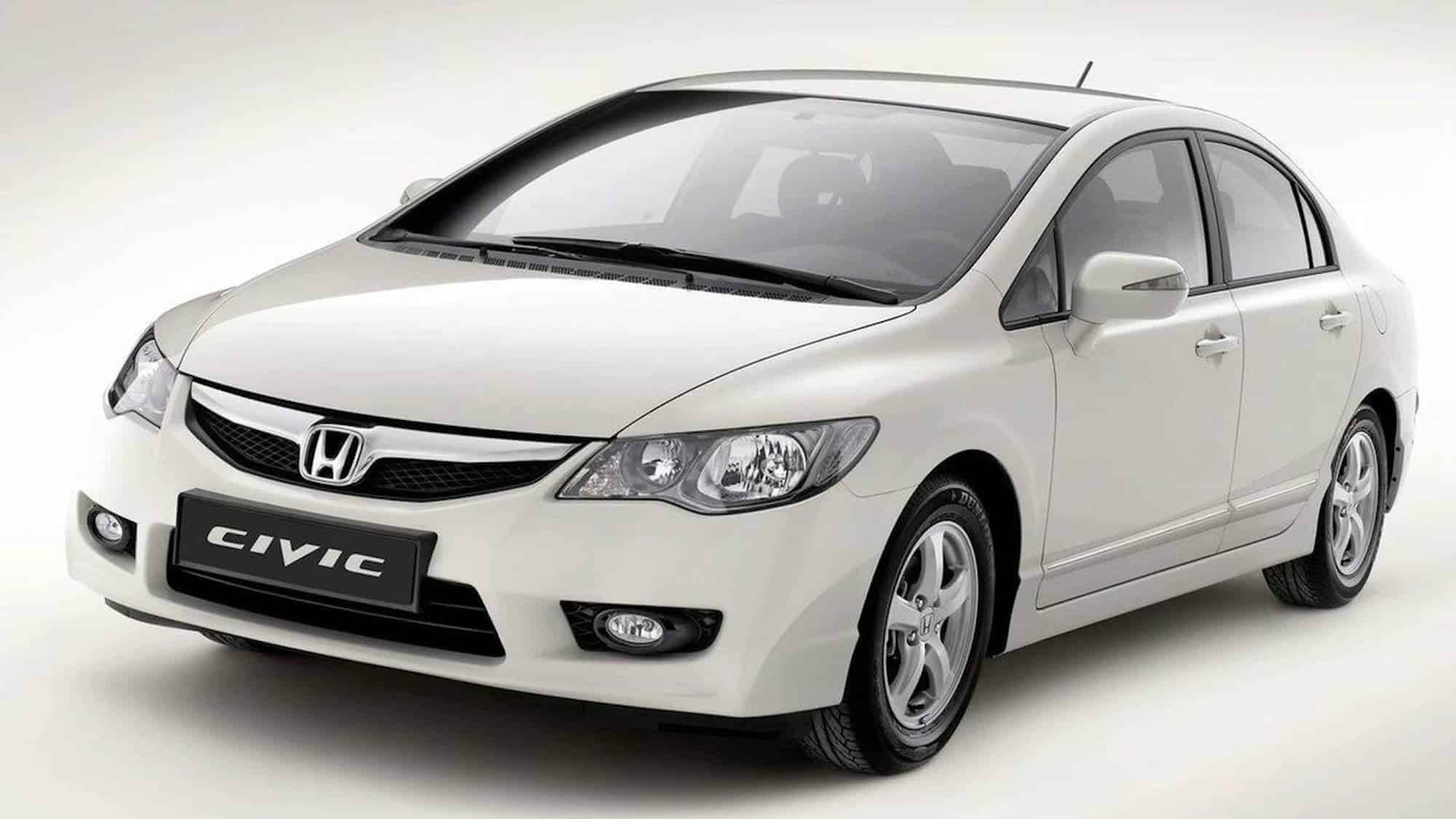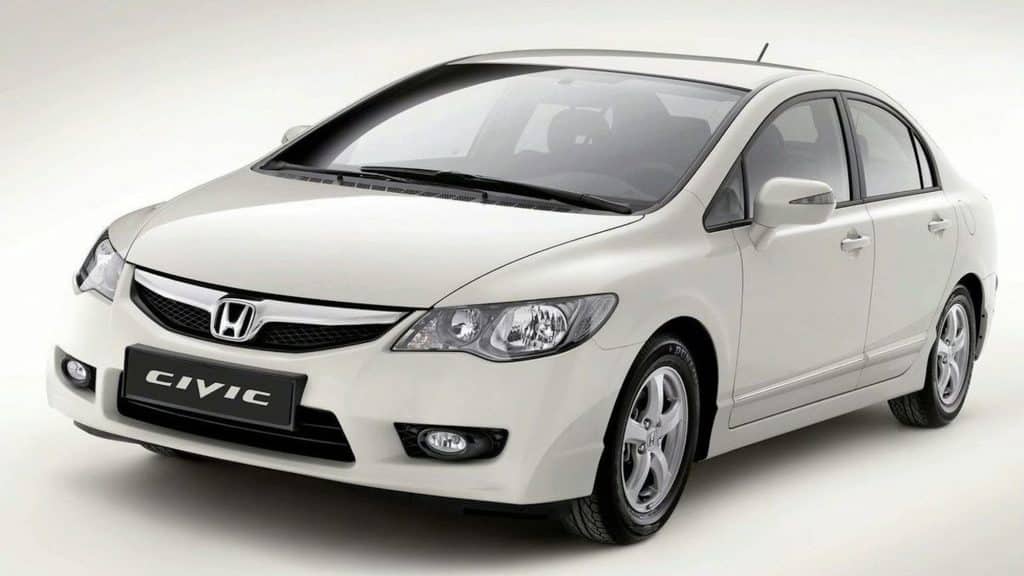 We found: £4,190 – 2009 – 65,000 miles
One of the first hybrid's available, the Honda Civic is certainly an option for anyone on a tighter budget. Don't let the age fool you, however, this is still a very nice car to drive. It might be a little slow hitting 62mph in 12.1 seconds, but this isn't a car designed to challenge racers. It is designed to get you from A to B in comfort, and it certainly does that.
The Honda Civic is also incredibly practical, switching to fully electric when idle, and it even charges the battery when braking. If you're after a saloon car with plenty of boot space, this is a comfortable potential – especially if you need to spend significant time in your car. Of course, there are more luxurious hybrids available, but you're unlikely to find one at such an affordable price.
With the Honda Civic, you get what you pay for. A decent hybrid car, at a very affordable price. As usual with a car of this age, make sure you get it checked out before you buy. The last thing you want is to find out it hasn't been maintained properly.
Finding the right hybrid car can be tricky. Even when you've found one that suits you, it can be just a little too far out of budget. This is where Carvine comes in. By being able to finance your new car instead, you're able to manage your payment with much greater ease, even if you have a bad credit score.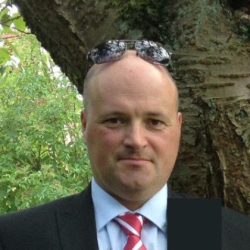 Latest posts by Paul Thompson
(see all)