If you've been driving awhile, you'll be well aware of the differences in your car insurance each year. While most insurers claim that auto-renewing is the best way to hold on to your "no claims discount" and more, "loyalty" premiums have been ripping off customers for decades.
January 1st 2023, marked the end of this practice. New rules from the Financial Conduct Authority (FCA) mean that premiums charged to anyone renewing their private motor insurance can no longer be greater than the price offered to new customers for an equivalent policy. 
But what does this all mean for your premiums? Let's take a closer look at how you could save yourself thousands and what the major car insurance changes could mean for you:
Loyalty doesn't mean worthwhile discounts
'Price walking' may sound like an endearing term, but did you know that most motor insurance providers will walk up your price year after year regardless of how long you've been with them as a customer?
Fortunately, the new rules enforced by the FCA make insurance more of a level pegging for new and loyal customers alike.
According to Martin Lewis, MoneyExpert Chairmain, "there are six million non-switchers who pay up to 150% more, two and a half times more than new customers."
The reason? Consumers buy their insurance through different channels, such as over the phone, a price comparison website, an insurance broker, a retailer, or direct. So the changes brought in by the FCA are "channel specific." So if you buy your insurance through a comparison website, then you should be charged the same as a new customer on the same comparison website.
While we have yet to see the full impact of these changes, the FCA has stated, "We expect that our remedy package will probably lead to some consumers paying higher prices if they currently benefit from significant new business discounts as inducements to switch." (FCA Market Study, September 2020).
The Regulator further commented, "Regular switchers gain and can potentially sustain low (even below cost) average prices, while customers who do not search or negotiate pay higher prices on average and so cross-subsidise the switchers. Our proposed remedy would eliminate this cross-subsidy and so may lead to higher prices for regular switchers."
A welcome change
As the insurance industry adjusts to the new changes, the FCA has stated that loyal customers will save an estimated £4.2bn over the next ten years. While they have acknowledged some consumers may end up paying higher prices if they have been leaning on new business discounts, the savings for your average customer are remarkable.
According to the Association of British Insurers (ABI), 'these changes are about re-balancing premiums between new and existing renewing customers.' 
James Dalton, Director of General Insurance Policy at ABI, commented, "While the FCA recognises that these changes could lead to price rises for some who shop around regularly, all customers should get fairer outcomes in the UK's competitive home and motor insurance markets. These are very significant changes, and insurers will work with the FCA to ensure as smooth a transition as possible for their customers."
How UK car insurance prices have changed
Towards the end of 2021, car insurance prices soared in some areas of the UK. While several factors have been at play over the past two years due to COVID-19, Consumer Intelligence reported the average cost went down by 0.6% between August and November 2021 to £782. But, some geographical areas for older drivers began to creep up despite these findings.
The numbers suggest with fewer cars on the roads as a result of the pandemic; insurers were trying to stay afloat in the ongoing pandemic.
Average premiums peaked at around 20% back in 2017. Fast forward to 2021, with the country reopening its doors, and average car insurance prices continued to increase in particular areas.
According to Consumer Intelligence, Scotland saw an increase of 1.8%, the East Midlands 0.6% and Wales 0.2% between August and November 2021. The full list provided by Consumer Intelligence can be found below:
East Midlands, 0.6%, £688
Eastern England, 0.6%, £581
London, minus 1.6%, £1,261
North East, 0.0%, £676
North West, minus 1.3%, £1,104
Scotland – 1.8%, 516
South East, minus 1.0%, £759
South West, minus 1.0%, £468
Wales, 0.2%, £510
West Midlands, minus 2.1%, £781
Yorkshire and Humber, minus 1.7%, £712
Futureproofing your insurance policy
While we know that several factors come into play when you switch your car insurance policy, there are some simple ways to ensure you always get the best price that suits your needs despite the new regulations.
While the temptation is to snap up the cheapest insurance deal going, it may not cater for all of your needs. It'll likely be a waste of money in the long term, especially if you need to make a claim.
What's more, insurers will still continue to calculate premiums independently. They will use a range of factors, including your age, type and model of vehicle, your driving record and claims history.
So what should you consider when your insurance is up for renewal? Let's take a look:
Renewal with your current insurer
Before continuing with your current insurer, you should always check the renewal terms.
Does the cover meet your current needs?
Are there any changes to the price?
What is the scope of cover?
Are there any new conditions?
If you have had a change of circumstances, you should tell your insurer as it may affect your policy. Sometimes, you might even save yourself some money if you have moved house recently, for example.
Choose a policy that best meets your needs
While the policy you're looking at may not be the cheapest, does it best meet your needs? If the answer is yes, then it's probably the right one for you.
Fewer low introductory offers
All of the low introductory offers to encourage to switch to a different insurer will likely be a thing of the past. But, insurers will still want to be competitive with their peers and entice you in with the best deals they can offer. Just don't expect an onslaught of cheaper deals!
Shopping around is still ok!
One thing that will never change with insurers is their competitive edge. They still want to stand out of the crowd and draw you in with the perks of their policies. So it still pays to shop around despite the new regulations.
So make sure you use price comparison websites, call agencies such as Direct Line and see what your local supermarket has to offer. Once you've found the deal that works with your circumstances, make sure you check all the small print before hitting the "buy" button!
While the FCA are protecting longstanding customers with the new regulations, your renewal premiums may still go up due to any of the following factors:
You made a claim in the last year
Your risk has changed: you may have added another driver to your policy, or your neighbourhood crime rates may have increased for example
Vehicle repair costs have increased
Auto-renewal is here to stay
Auto-renewal is the bread and butter for some insurance companies, and keeping you on the road is as much in their interest as it is your own. So the auto-renewal option will continue. Some policies will even renew for a further 12 months without you having to do a thing.
But, you should never just simply auto-renew! You should always re-read your policy documents to ensure this is still the best policy for you, and shop around to see what other options are available to you.
Amongst the new rules, cancelling the auto-renew of some policies will be easier. If you are looking for a better deal that works for you, you should consider any factors that may contribute to you forgetting to cancel your current policy on time.
Plus, failing to renew your policy will mean you are left uninsured and driving illegally as a result. So don't fall into an auto-renewal trap!
It's ok to haggle
Haggling is a bit of a lost art in modern-day UK, but negotiating the price of your car insurance is not only acceptable but encouraged. You wouldn't step into a dealership without trying to budge the salesperson on their first price, after all. Your car insurance is no different.
The best way to negotiate is to do your homework and shop around first. That way, you can invite your current insurer to either meet or improve on the better, more affordable deals you've found.
Typically, 75% of customers willing to negotiate will walk away with a lower renewal price.
Car insurance premiums soared at the end of 2021. With the new FCA regulations in place to prevent price walking and loyalty penalties, sustainable and more affordable car insurance is here to stay.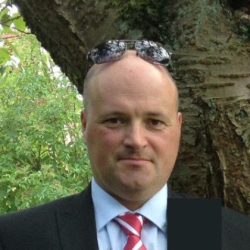 Latest posts by Paul Thompson
(see all)