Had your car finance approved, then declined? To increase your chances of successfully securing car finance, it's essential to be aware of several factors that can influence your eligibility. While your credit status, be it good or bad, plays a significant role, other variables also affect the likelihood of approval.
To assist you in navigating this, we've compiled a list outlining the primary reasons car finance applications get turned down, along with corresponding solutions. This information aims to clarify the approval process and help you identify a lender that aligns with your specific circumstances.
Common Misconceptions About Car Finance Rejections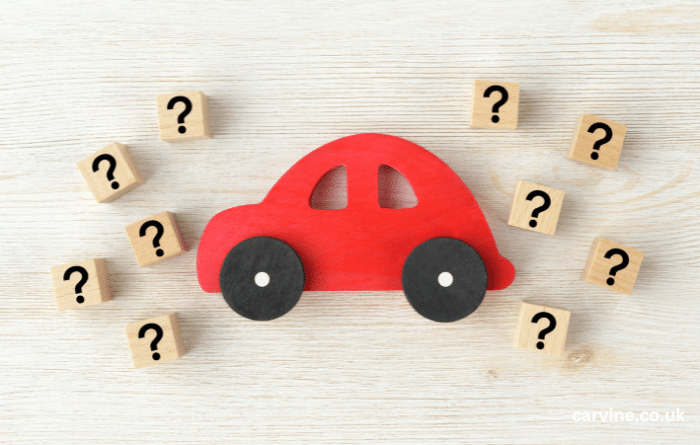 A lot of people think that getting rejected for a car finance application once means that all doors are closed. That's not true. Different lenders have different policies and might evaluate your application differently. For instance, some lenders might specialize in bad credit car finance, offering a lifeline to those with less-than-perfect credit histories. So, if you've been turned down once, don't lose hope. Take some time to shop around; you might find a lender whose criteria you meet perfectly.
If you have been rejected previously, give us a try. There is no hard search and we work with lenders who may be able to help you.
Our car finance calculator helps you see how much your car loan repayments will be on a monthly basis.
Simply select how much you are looking to borrow and for how long.
---
The Role of Debt-to-Income Ratio
Another aspect that's often overlooked but plays a vital role in your car finance application is your debt-to-income ratio. This ratio calculates how much of your income is already allocated to paying off existing debts. A high ratio is a red flag for lenders, signaling that you may struggle to make payments on your new car loan. If this is the case, you might want to focus on lowering your existing debts before applying for new car finance companies first.
The Importance of Timing
Timing can play a surprising role in whether your car finance application is accepted or rejected. Applying for multiple loans within a short time frame could negatively impact your credit score. Each time you apply for credit, a hard inquiry is made on your credit report, which can temporarily reduce your credit score. Therefore, space out your applications and only apply when you're confident about meeting the lender's requirements.
The Impact of Co-Signers and Joint Applications
If you've faced rejection in the past, you might want to consider a co-signer or making a joint application. A co-signer is someone who agrees to take on the repayment responsibility if you default on your loan. This can offer additional assurance to the lender and might make them more willing to approve your application. However, make sure that the person you're considering as a co-signer has a stable financial history to improve low credit score and your odds of approval.
The Local Landscape: Shops, Amenities, and Service Centres
You might wonder why this is relevant to a finance company? Well, if you're getting a car on finance, you're probably going to need it for more than just work commutes. Knowing the local landscape where the petrol stations, garages, and car service centres can actually help you make a more informed decision on the type of car that would best suit your needs. For instance, if you live in a rural area, you might want a vehicle that's good on fuel efficiency.
Student Financing: A Closer Look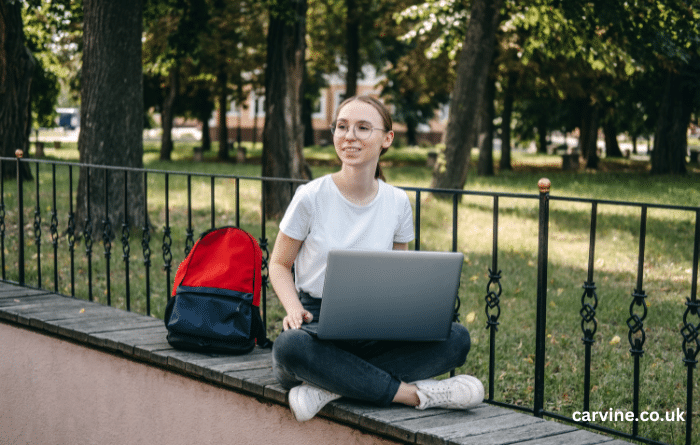 If you're a student, securing car finance might be particularly challenging. Many lenders consider students to be high-risk due to their lack of stable income. However, there are ways to strengthen your application. You can consider adding a parent or guardian as a co-signer, or you might be able to provide evidence of regular income from part-time employment or freelance work.
Special Finance Options for Commercial Use: Van Financing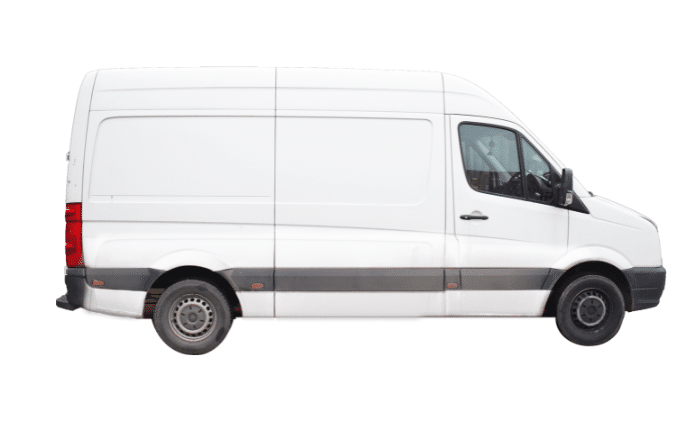 If you're a business owner, you might not just be looking at cars but also at commercial vehicles like vans. Traditional car finance and van finance don't always go hand in hand, especially if you have a spotty credit history. However, solutions declined car finance do exist for business owners with a troubled financial past. Certain specialised lenders offer bad credit van finance, enabling you to get your business operations running smoothly without a pristine credit record.
Our car finance calculator helps you see how much your car loan repayments will be on a monthly basis.
Simply select how much you are looking to borrow and for how long.
---
The Role of Your Employment Status
Your employment status is often a key factor in the approval or rejection of most lenders of your car finance application. Those employed full-time generally find it easier to secure a loan than part-time or contract workers. However, if you are self-employed or running a business, you'll likely need to provide additional documentation, such as business bank statements, to prove your income.
The Value of Financial Literacy
It's not just about meeting the lender's requirements; it's also about understanding what those requirements mean. A little financial literacy can go a long way in helping you understand the finer details of a loan agreement, such as APR, interest rates, and the implications of missing a payment. Make sure you fully understand the terms and conditions of your car finance agreement before signing on the dotted line to avoid any unwelcome surprises down the line.
Interest rates are the silent partner in almost every car finance deal, and they can vary greatly depending on the lender and your credit status. Those with good credit can often negotiate lower rates, while individuals with bad credit are usually subject to higher rates. However, don't let a high interest rate deter you refused car finance ever. Many finance options can still be quite affordable and practical.
The Power of a Good Deposit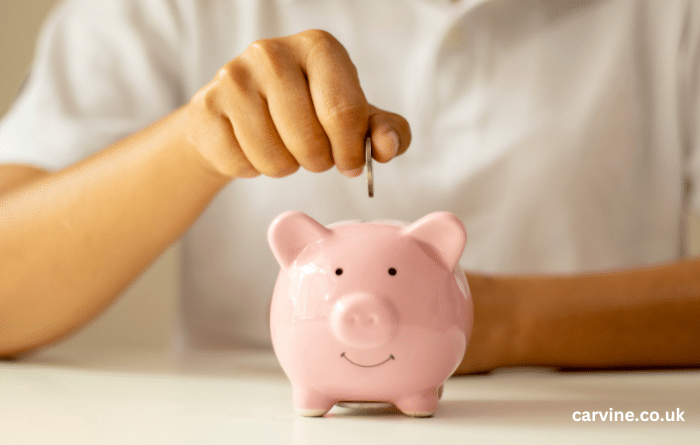 A substantial deposit can be your best friend when applying for car finance, particularly if you have a lower credit score. A larger upfront payment can reduce the risk for the lender and may even earn you a lower interest rate. So, if you've got some savings, consider using them as a deposit to improve your credit rating and your chances of approval.
Building Your Credit for the Future
Even if you do secure that car finance you've been after, remember that this is also an opportunity to build or repair your credit for future financial endeavours. By making timely payments and meeting all the terms of your agreement with a car dealership, you'll not only be driving the car you want but also driving up your credit score for the future.
Everyone's Journey is Different
Each person's financial situation is unique, and what works for one person may not work for another. Whether you are a student, a business owner, or someone looking to improve their credit, there are numerous pathways to successfully securing car finance. With a little research, planning, and financial discipline, you can navigate the world of car finance with greater ease and confidence.
The Importance of Your Driver's License Status
You might be surprised to learn that having a valid driver's license plays a significant role when applying for car finance. If you're in the process of getting your license or facing a driving ban, you'll find it challenging to secure financing for a car. Lenders want to see that you are legally allowed to drive the car you're trying to finance.
Address Matters: Why Updating Your Records is Vital
We often overlook small details, like updating our address when we move. In the realm of car finance, however, your current address plays an essential role in your application process. Lenders use this information to your credit file, confirm your identity and assess your application's stability. An up-to-date address linked to your banking and other accounts can expedite the application process and increase your likelihood of approval.
What's in a Number? The Significance of Age in Car Financing
Age is more than just a number when it comes to car finance. In fact, it can be a determining factor for many lenders. Those under 21 or over a certain age may find it more challenging to get financing. If you find yourself denied solely based on your age, don't despair. Consider speaking to specialist lenders who cater to specific age groups or have less stringent age criteria.
Overcoming Credit Challenges: You Have Options
One of the harshest realities is getting denied car financing due to poor credit. However, a bad credit score doesn't mean it's the end of the road for you. |Here at Carvine we find you offers from lenders that can provide options for those with a poor credit history. Known as bad credit car finance, these arrangements are designed to help you get the car you need while also giving you an opportunity to improve your credit score by making regular, timely payments.
Our car finance calculator helps you see how much your car loan repayments will be on a monthly basis.
Simply select how much you are looking to borrow and for how long.
---
Employment Type and Income Verification
Whether you're full-time, part-time, or self-employed, your job status can influence lenders' decisions. Having steady employment and being able to provide proof of income can make your application more attractive to lenders. If you're self-employed or a freelancer, you might need to provide more documentation, but that doesn't mean getting car finance is out of reach.
The Unseen Factors: What Else Lenders Look At
Apart from your current credit score and employment status, lenders may also consider other factors like your marital status, whether you own a home, and even your educational background. These aren't usually deal-breakers, but they can tip the scale in marginal cases. Knowing what lenders look for can help you prepare a more compelling application.
Consult the Experts: When in Doubt, Seek Professional Guidance
Securing car finance can be a complicated process, especially if you're navigating bad credit or other financial challenges. Professional advice can provide valuable insights into how to improve affect your credit score and financial standing or which type of loan would be the most beneficial for your situation. Whether you consult a financial advisor or a trusted lender, don't underestimate the power of expert advice.
Conclusion: Knowledge is Power
Understanding why car finance applications get rejected allows you to take proactive steps to improve your chances of approval. The path to securing financing isn't always straightforward, especially when financial obstacles appear. However, with careful planning, awareness, and the right information, you can take control of your financial destiny and get behind the wheel of your desired car. Whether you're looking at standard car finance options or specialized services like bad credit van or other car finance companies, being informed is your greatest asset.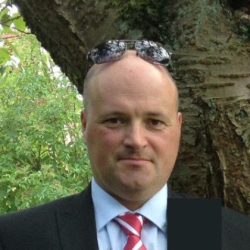 Latest posts by Paul Thompson
(see all)