Statistics have a lot to say when it comes to how safe Britain's roads are. For one thing, despite motorcyclists taking up only 1% of all traffic, it is 21% of them that are involved in severe and fatal crashes on the road.
It's no wonder that "Think Bike" has become such a slogan along all of the UK's most treacherous roads. From serpentine turns to exposed potholes, there are a lot of unobvious hazards for even the seasoned biker to see before it's too late!
So we've rounded up the 16 most dangerous roads in the UK for motorcycles so that you are well prepared before your next journey:
A537: The North West's worst road to drive
Stretching over 8 miles between Macclesfield and Buxton lies the dangerous and winding A537 that slices through the Peak District. Over the years, the Cat and Fiddle road has become infamous for sporting the most severe and fatal collisions in the whole of the UK. With its single lane, serpentine carriageways weaving through the Derbyshire hills, it's no wonder.
A jaw-dropping 62% of these accidents have involved motorcyclists, with 24% head-on collisions, 10% runoffs and 33% at junctions. Whether it's the gorgeous scenery causing a distraction or simply drivers not paying enough attention in general, there's a reason why it has earned its stripes as the UK's most dangerous road.
If you fancy an adventure through the Peak District, make sure you check out everything from wind conditions to sunset times to ensure your safety.
A54: Where Cheshire and Derbyshire collide
Back in 1924, a lighthouse was constructed at the point where the A34 converges with the A54. A backlit sign was added high up on the tower bearing the words, "Dangerous hill – change to low gear." Now nearly a century later, the words are still there in an attempt to reduce accidents at the oncoming sharp bend.
Between Buxton and Congleton, you will find one of the UK's most dangerous roads – often fighting for the number one spot. Covering a 15-mile stretch, 57% of all severe and fatal accidents have involved motorcyclists. 25% of those have been head-on collisions.
Much of the A54 passes through the Peak District National Park, where you'll find craggy hills and winding turns, as well as soft verges and stone walls. But along the way, you will encounter everything from urban congestion to a sharp decline into the Dee Valley.
A621, A619: An East Midlands hotspot
Despite its 6 mile length, the A621/A619 Totley road has become a hotspot for fatalities amongst bikers. A staggering 64% of all accidents have involved motorcycles that have either ended in death or serious injury.
So if you're Sheffield bound or want to explore the area, be cautious of heavy HGV traffic and take care of any potential blindspots.
Some drivers and bikers alike get a bit complacent on this road due to its flat stretches but don't let that fool you. Surrounded by wild moorland and craggy, hidden dips, there are a few surprises beyond the scenery to take into account.
A5025: An island road
Winding its way through the beautiful and fruitful Llanfairpwllgwyngyll lies the A5025 – a 33 mile stretch of road on the island of Anglesey in Wales. A testament to its dangerous nature, several verges and floral tribute spots line the serpentine track.
Descending from high ground and weaving your way through traffic is one thing, but doing it along an unforgiving road with limited places to safely overtake is another. Accidents and fatalities have become commonplace on the A5025. So travel with caution.
A5004, Whaley Bridge (A6): Buxton's dangerous entryway
Rarely off the top 10 list, this incredibly scenic road has been perilous for many bikers over the years. What starts off as gentle, sloping curves climbing out of Buxton quickly becomes a series of sharp and embanked bends before coming to Whaley Bridge itself.
Whether you're dodging walkers exploring the Peak District landscape or simply trying to stay on the road, there is a lot to be mindful about when riding on this road. With nearly 70% of all fatal and severe accidents involving motorcyclists, this might just be the one road you won't mind missing.
A255: Kent's danger zone
Not long ago, the 4.9 mile stretch between Margate and Ramsgate (A255) earned its "nation's worst road" title. Over a decade, over 30,000 people faced either severe injury or death along the unforgiving stretch – many of those were bikers either involved in head-on collisions, run-offs and most often due to other driver's negligence.
Passing through Broadstairs, the A255 road has an impressive 22 junctions along the way. It holds the highest level of injury, in particular for cyclists and pedestrians, in the past few years.
As a biker, you've probably taken on some of the more challenging roads in the country, but don't let this one fool you. Make sure you get your bearings before starting up your engine, and keep an eye out for any hidden hazards.
A646: Yorkshire's scenic but dangerous road
One this is for sure, the A646 offers you some of the most beautiful views in the UK. The 18-mile stretch weaves its way through chocolate box Yorkshire villages and spectacular moorland before settling in the heart of Lancashire.
Undeniably beautiful but also undeniably dangerous in places, the A646 should not be trodden lightly. With nearly a quarter of all severe and fatal collisions involving motorcyclists. It's worth taking your time when travelling along this road. 
A645/A1041: A whistlestop tour of Yorkshire & Humberside
If you like to explore historical sights from the comfort of your bike, then touring the A645/A1041 road between Yorkshire and Humberside may just be your next perfect adventure. Along the road, you can check out Pontefract Castle, Ferrybridge Power Station. Also, look at all the sprawling leftovers from the Industrial Revolution along the way. 
That's all well and good but take note. The A645/A1041 road is one of the area's most notorious accident spots. Therefore, be mindful of junctions and fellow drivers along the narrow carriageways and sudden turns. 
A62 (M62 J27/A6110): perilous Pennines
Majestic, awe-inspiring and deadly, the A62 40 mile stretch between Manchester and Leeds offers spectacular scenery and poorly surfaced roads. Motorists can easily be lulled into a false sense of security when faced with such timeless grandeur, after all.
While navigating this deadly road, pay attention to oncoming traffic from the 44 junctions and blind corners. There's a reason why this road has become so perilous over the years. It leaves little to the imagination to figure out why!
A285/A27: Twisty and fast-moving
Littered with twisty sections, tight bends, and a whole heap of blind junctions. Petworth's A285/A27 route is a renowned hot spot for minor and severe crashes. Unfamiliar motorists may be lulled into a false sense of security at first until you meet the steep, winding climb up the South Downs northern ridge. Then things certainly get interesting. 
Descending down into Halnaker, you'll find its very own grade-separated junction with the A27. Many a biker have met their match with this unyielding route, so travel with care.
A371/A303/A37: Serpentine Somerset
Over the years, the A303 in itself has gained notoriety for its heavy holiday and usual workday traffic. Throw in the occasional hairpin bend and light-altering tree tunnels, and you've got yourself an accident waiting to happen.
Then there's the A371 – the only entryway from the South West. With all the historical landmarks you could wish for, such as Castle Cary, Cheddar Gorge and even a brief stint in the picturesque Wells, it's one of those roads that you simply cannot avoid if you want to take in all the sights of the local area.
Along the 12 mile stretch, you can expect serpentine twists and bends, the classic tree tunnel to confuse your eyes and a whole bunch of irritable work and tourist traffic to compete with. Nearly 40% of all accidents on this road involve a motorcycle. So plan your route carefully and be wary of all the hidden dips as you go.
A588/A585/A6: McGuinness' old haunt
Covering 20 miles of mostly rural land, the A588 is the North West's main linking road between Lancaster and Blackpool. This route has become a hot spot for severe and fatal collisions over the years, with 52% involving motorcycles.
You can expect single carriage tight lanes, a host of bridges and winding turns throughout this route. Over familiar locals will be happy to bomb it down specific stretches such as Mains Lane, quickly lulling other motorists into a false sense of security. But with the sloping hills and the range of hidden verges and dips, it's worth tackling this treacherous stretch with caution.
A675: A short stretch through Bolton
Yes, this road is dangerous. Yes, it has seen many accidents over the years due to its very fast, bendy moorland passage. But, it is a real driver's road.
Covering only 4 miles, the A675 drag is the northern route through Higher Walton, which ends just short of Preston on the A6. What's most notable is that it is a single lane carriageway all the way along, with few passing places and a considerable amount of traffic passing through daily.
Safety has become a burning point for the local council in recent years. Several "improvements" have been made to minimise risk. However, only time will tell how much of an impact that will have on the overall safety of motorcyclists on this particularly nasty piece of road.
A5012/A515/A6: Connecting passage through Derbyshire
Snaking its way through the Derbyshire countryside. You'll find the incredibly picturesque A5012/A515 Buxton/Ashbourne route leading to the A6 at Cromford. Along the way, you'll discover a handful of small hamlets and villages such as Pikehall and Grangemill. They offer some of the best local produce and pubs you could hope for. 
Despite the bounty on offer, what's alarming, is that over 75% of all accidents involve motorcyclists in this area. With its swooping carriageways, soft verges, and unyielding bends, it's no wonder.
A483: The Swansea to Manchester Trunk Road
Admittedly, the A483 runs over a substantial 153 miles, which is a lot of ground to cover with high-risk factors due to its length alone. But that's before you take into account the rolling hills and mountainous Powys landscape. Bursting with long stretches of winding tracks, sharp bends, and steep inclines. There's a lot to be wary of along this dangerous road littered with spectacular scenery. 
Once you get to Cheshire, you are faced with single carriageways, few passing places and a whole series of hidden dips and bends. So keep your eye on the ball along this highly diverse and often risky stretch of road!
Spotlight on London's roads
Far from the rolling hills and ominous bends of the UK's rich countryside, there are the sprawling, traffic-ridden streets of the nation's capital. Disturbingly, London holds some of the most dangerous roads within its boundaries, including the notorious A23 in Lambeth and the A404 in Brent – which is surprising for a city built on millennia of world-changing infrastructure ideals and more.
So what makes London such a dangerous hotspot for motorcycle accidents? Well, it's the hectic, bustling commuter and industry-related traffic. That in itself has encouraged more and more Londoner's to forgo expensive public transport in favour of their own two wheels. But as a result, more and more accidents occur than any other place in the whole country.
Matched with a number of roadworks and lane-narrowing closures, London's streets have never been more dangerous for motorcyclists!
Viewing the world from the safety of your visor while taking on some of the most hair raising bends and challenging terrain might be what gets you up in the morning. But it also comes with a whole plethora of risk factors that even the causal motorist will never face.
Knowing where the UK's accident-prone hotspots are in advance will minimise risk regardless of your journey. Where will your next adventure take you?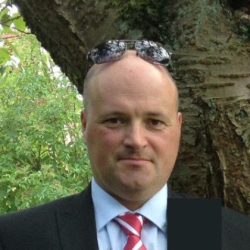 Latest posts by Paul Thompson
(see all)