London's Ultra Low Emission Zone (ULEZ) has been operating since April 2019. Even before the scheme was launched, it was touted as another "money-grabbing scheme" that would target the capital's poorer households the most. 
With pre-2015 diesels and pre-2006 cars netting a £12.50 daily charge to travel within the zone, some motorists have undoubtedly been hit harder than others.
Fast forward to October 2021, and Sadiq Khan's operation is 18 times the original size and now reaches the North and South Circular roads boundary. In addition to the 650 number recognition cameras already in place, a network of 750 devices have been installed – all to detect non-compliant vehicles which have failed to pay the levy. The cost? An estimated £130m.
With two-thirds of Londoners concluding that ULEZ is a cash grab, are they wrong?
Financially motivated scheme?
London is a notoriously expensive city to live in. It is the home to UK politics and royalty; it's an international hotbed of innovation and boasts over 9 million residents. But home to that many people and, of course, all the traffic that goes with a bustling capital, the government needed to reduce the illegal NOx and CO2 levels plaguing the air.
On the surface, ULEZ looked like it had good intentions: improve air quality, improve quality of life. But when you look a bit closer, was the capital actually serving as a testbed for other versions of the scheme to sprout up elsewhere in the country? With Clean Air Zones (CAZ) springing up in a city near you, the short answer is yes.
To get a clearer picture, we asked what London residents themselves think about ULEZ. Surprisingly, 62% of the 3,800 who responded to our survey believe that the scheme is financially motivated. Compared to the 38% that think ULEZ benefits Londoners, the results are quite telling.
But when you are averaging over £4,000 a year to pop to the supermarket, drive to your friend's house or even out of the city, ULEZ is taking its toll on every Londoner's pocket which has yet to upgrade their vehicle.
Looking at the figures
Whichever way you look at it, ULEZ is incredibly profitable. Within the schemes first 12 months of operation, City Hall raked in an extra £107m. But zooming in on the official records for the 2019-2020 financial year, the Greater London Assembly's net profits from congestion charges as a whole was a staggering £267m.
According to the Ministry of Housing, Communities & Local Government's data, this figure was just £160m the year before the scheme launched.
Now with an estimated 300,000 London motorists affected by the newly expanded ULEZ zone, City Hall's coffers are going to be looking very healthy in days to come. Combined with the £15 Congestion Charge operating within the central zone between 7 am and 10 pm, motorists are being penalised left, right and centre every day of the year bar Christmas.
Are there any ULEZ exemptions?
With any scheme, there are always exemptions, but ULEZ's ones might surprise you. Back in May 2021, Khan answered a series of questions from Tory members of the London Assembly. Out of those questions, it was revealed that the Mayor of London had turned down a request for blue badge holders to be exempt from the daily charge.
However, if you happen to have any of the following, then you do not have to forfeit your cash to the scheme (for now in some cases!):
A pure electric vehicle: zero tailpipe emissions, therefore zero penalties for your choice of car
Hybrid owners: currently, hybrids count as exempt, but with the approaching 2035 ban of new hybrid sales on its way, this is likely to change
Euro 6-compliant diesel cars: almost every diesel produced post-September 2015 meets the standard. But like hybrids, the clock is ticking with the earlier deadline of the 2030 ban of new diesel and petrol sales. So watch this space – ULEZ might announce an earlier departure for the classic combustion engine!
Euro 4 compliant petrol cars: most petrol cars produced on or after January 2006 meet the standard. See note above about petrol's imminent demise!
A 'disabled' or 'disabled passenger vehicles' tax class benefit registered vehicle: drivers have a grace period where they are exempt from paying ULEZ until 26 October 2025, as long as their car doesn't change tax class. After that date, you will have to pay the daily charge
Historic vehicles: vehicles built more than 40 years ago are often exempt from vehicle tax (after you've applied for historic vehicle tax class!) These vehicles are ULEZ exempt, regardless of commercial use or otherwise
Other exemptions: military vehicles, specialist agricultural vehicles, various non-road going vehicles such as excavators and certain types of mobile cranes
Check out the detailed list on Transport for London's (TfL) website for other exemptions.
Are there any incentives to upgrade my car?
Yes is the short answer. But also no…
Londoners have felt the pressure to upgrade their cars ever since the scheme was first introduced back in 2019. A 100% discount was applicable for most residents to encourage them to make the switch. However, that grace period for residents has come to an end in the wake of the new expansion.
The most well-known incentive was, of course, the TfL Scrappage Scheme, which due to "enthusiastic uptake", is now closed to new applicants. Londoners were offered £2,000 to scrap their car or £1,000 to shift their motorcycle or moped. The catch? You need to live within one of the 32 London boroughs or the City of London and be receiving one or more benefits from their extensive list, such as Universal Credit and Child Tax Credit.
Perhaps one of the best things to come out of (a) ULEZ and (b) the government's 'Ten Point Plan for a Green Industrial Revolution is the Plug-in Grant scheme. You can get up to £2,500 towards the cost of a brand new low-emission vehicle from certain dealerships and manufacturers.
There are 7 categories of government approved vehicles covered by the grant, these are:
Cars
Motorcycles
Mopeds
Small vans
Large vans
Taxis
Trucks
But don't expect the Plug-in Grant to cover the Tesla you had in mind! Most of the eligible vehicles are below the £40,000 threshold. So expect more nippy Nissan Leafs over groundbreaking Teslas!
Pricing poorer drivers off the road
While, on the one hand, the environmental impacts of the scheme are to be celebrated, the TfL also states that it makes zero profits from either ULEZ or the Congestion Charge. But is it as clear cut as the claims suggest?
All the money made from both schemes is said to be reinvested in improving the transport network around the capital, including buses, cycleways and the Tube. However, all of those "improvements" used to come directly from the taxation of fares.
Now the TfL targets motorists going about their daily lives that don't have the luxury of affording up-to-date, emission friendly cars – even with the incentives to make the switch in place.
While decisions are made for and on behalf of the people by the Khan and friends, poorer drivers are being priced off the road as a result. With the average secondhand vehicle costing £9,376, low-income households may surrender their car for good for the sake of curbing the upfront costs.
So, again, we ask the question: is the ULEZ a cash-grabbing scheme? Well, if you look at what the Greater London Authority makes from charges and fines annually, it far exceeds the cost of the £130m infrastructure required to enforce its restrictions.
A slice of hope
UK roads are changing, and the time to make the switch to an emissions compliant vehicle is quickly running out. With the 2030 ban of new diesel and petrol sales insight, it really is sink or swim for motorists. Confronted by more and more taxes, including Vehicle Exercise Duty (VED) that can set you back up to £1,000 a year, driving a traditional combustion engine vehicle is getting more and more pricey.
But, don't lose hope just yet.
Here at Carvine, we are passionate about car finance, but we are also big lovers of getting each of our customers behind the wheel. With low fixed monthly payments and loan approval within minutes, we help to make financing as affordable and accessible as possible.
Even if you are self-employed, have been bankrupt or have a default on your credit history, we will work alongside you to get you on the road.
Whether you're looking to purchase a brand new car or have your heart set on a decent secondhand motor, your options are far less limited with finance. What's more, there is a growing market for used electric vehicles that is well worth a look!
ULEZ has often sparked controversy over the years. From the sheer expense of the scheme to targeting drivers on their daily commute, there are numerous reasons why Londoner's think it's a cash-grabbing scheme. Perhaps only time will tell!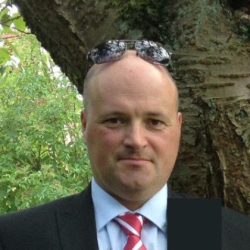 Latest posts by Paul Thompson
(see all)