Congratulations! You have a new baby on the way. Before your bundle of joy arrives, you need to think about their name. As a car enthusiast, inspiration is likely to strike from one of your passions: motors!
While there are definitely some names you should avoid – Volkswagen, Volvo, BMW et al. – there are plenty of decent car names around that are fit for your new baby.
To find out what the UK's most popular car-inspired baby names are, we've dug through government data from the last 20 years to see what names come out on top. Read on to find out more:
Most popular UK boy's names
Morgan
In the UK, 15,181 boys have been named Morgan since 2000. Inspired by the world-class Morgan Motors – makers of the iconic Aeromax, 4/4, Plus 4 and more – you can see why this quintessentially British motor company has topped the list.
With their unique blend of heritage, craft and pure driving experience, why wouldn't you name your child after one of the most remarkable feats of the motoring industry ever made?
Austin
Coming in at a respectable second place with 8,398 namesakes in its wake, Austin has become popular with new parents.
But what of the Austin motor vehicle itself? First launched in the 1930s, Austin proved to be an instant hit with drivers and has continued to dominate vintage circles ever since.
Rio
Despite Top Gear heralding the latest Kia Rio as "a perfectly reasonable car for people who aren't interested in cars," the name Rio has captured the hearts and minds of many parents, with 4.871 boys given the name since 2000.
Hunter
Whether you're a Hunter S Thompson fan or simply adore the pivotal Arrow range from Rootes, Hunter has proven itself with 4,286 boys taking the name in the last twenty years. With US boys taking the lead with over 160,000 namesakes, this name will be inspiring parents for years to come.
Lincoln
Luxurious, savvy and putting your driving experience front and centre, Lincoln dominates the SUV market, particularly in the States. But with 3,897 boys given the name over the past 22 years, Lincoln is proving popular beyond the driving experience.
Cooper
The MINI Cooper is as iconic as they come. Born out of the visionary minds of father, son duo Charles and John Cooper in 1947, the pair's legacy still dominates the motoring industry to this day. With 3,065 UK boys registered with the name, it's clear that parents are still inspired by this dynamic motoring legend.
Aston
Nothing screams iconic British sports car more than Aston Martin. From the svelte DB11 to the powerful Vantage, there are plenty of reasons for petrol heads to adore this classic brand, so much so 2,840 boy babies have earned the name since birth post-2000.
Hudson
Hornet, Commodore and Greater Eight may look like they belong in a 1950s American film, but the groundbreaking Hudson Motor Company are the reason why these impressive motors have stood the test of time. With 2,777 UK boys given the name over the past 20 years, Hudson has clearly left a lasting impression on car enthusiasts!
Prince
Japan's Prince Motor Company may be the predecessor to what we now know as Nissan, but this motoring behemoth helped pave the way for the way we drive cars today. They even produced a then-groundbreaking electric vehicle, the Tama, in 1946 – trendsetters indeed!
1,371 boys have been named Prince since 2000.
Bentley
Formidable power meets quintessential luxury sum up Bentley to a tee. First launched in 1919 in Cricklewood, London, this powerhouse has been enchanting motorists for a century, and it shows! 1.330 boys now have the name too!
Most popular UK girl's names
Morgan
Not only an inspired boys name but this gender-defying name has also been given to 9,332 girls in the UK since 2000.
Alba
Alba is not only the Gaelic for Scotland, but it is one of France's most remembered vehicles from the early 1910s. Think Thomas Shelby era decadence matched with a car to suit, and you've got it in one! 1,556 girls currently have the name.
Kia
Move over boys, you might prefer Rio as a leading name, but girl's parents prefer the brand name itself, Kia, with 1,470 ladies taking the crown since 2000.
Mercedes
Mercedes-Benz has been shaking up the motoring industry since 1926. From spine-tingling displays at Formula 1 to producing some of the most luxurious and stylish cars on the road, there are plenty of reasons why 1,237 UK girls have the name!
Clio
The Renault Clio brings all the chic in this "never out of style" model. While only 217 girls in the UK have had the name since 2000, this popular car still inspires.
Lexus
Toyota Lexus is one of Japan's best selling luxury car brands ever. They are well known for bringing all the style while maximising comfort and your driving experience at the same time. 181 girls have been given the name since 2000, which tops Lexus in the number 6 most popular car-inspired baby names spot!
Jazz
The Honda Jazz is marketed as a "one of a kind hatchback that boasts raw power." What the Honda Jazz lacks in refinement, it has still managed to leave a lasting impression on parents, with 124 girls earning the name in the past twenty years.
Porsche
Porsche may sound like an unlikely candidate for your baby girl's name, but don't let that fool you! 113 babies have been given the name since 2000, so you can put it on your list!
Aston
While Aston takes the number 7 spot for most popular boy names, 77 baby girls have the name too!
Lotus
The seven-time winner of the Formula 1 World Championships, this British titan has continued to bring the love of driving to the fore for nearly 100 years. While 59 girl babies have earned the name since 2000, Lotus continues to grow in popularity.
Other car-inspired baby names
As all petrolheads know, there are hundreds of car names out there worthy of your child. While your favourites may not have found a place in the top 10 lists above, we've rounded up the beating heart of the automotive industry to get you inspired:
Acadia
GMC's distinct and versatile design is perfect for adventurers and explorers alike in their powerful Acadia. The name itself means 'idyllic place.'
Aria
Although we expect the name Aria or Arya has been made popular by HBO's Game of Thrones, you can't forget the Indian-made Tata Aria.
Ariel
Disney fans and car enthusiasts alike can get behind this one! Whether you prefer the Atom, Nomad or the ACE, Ariel is a powerhouse of effortless fun you simply can't ignore!
Aurelia
The Italian Lancia Aurelia changed the industry forever when it decided to use one of the first series-production V6 engines back in the 1950s.
Capri or Caprice
Two distinctly different cars, but with similar names! Whether you back the Ford Capri or the Chevrolet Caprice, both are a nod to two great vehicles.
Carroll
Old world feels meets 1920s nostalgia in one with Carroll.
Catalina
Pontiac's answer to the family car in the 1950s to the 1980s came with their statement piece, the Catalina.
Dakota
A popular US pickup truck, the Dodge Dakota has been dominating the roads since its launch in the 1980s.
Dixie
The wildcard. Part of Kentucky, USA's golden age of motoring, the Dixie Flyer reigned on the roads between 1916 and 1923.
Eleanor
No matter what version of Gone in 60 Seconds tops your film list, Eleanor is definitely a standout. In H.B. "Toby" Halick's film released in 1974, Eleanor was a gorgeous, customised 1971 Ford Mustang Sportsroof. Fast-forward to the 2000 remake (lead by Nicholas Cage, she was a beautiful, customised Shelby Mustang GT500.
Mira
The perfect city car, the Daihatsu Mira is one of the UK's favourite Japanese exports.
Nova
Another iconic Chevrolet masterpiece from the 1960s-1980s comes the Nova. Plus, it sounds like a nod to the space age!
Sienna
While your first thought might be Hollywood icon Sienna Millar, our hearts are set on the wonder of the family-centric Toyota Sienna.
Sierra
Another titan from GMC comes Sierra. We like it!
Star
We're sticking with the space theme with this one, but hear us out. Back in the 1920s, Durant Motors created Star – a vision of motoring prowess for the future.
Verona
First launched as the Daewoo Magnus (also an excellent name for your child!), the Suzuki Verona was an icon of its time.
Zeta
One of Australia's most sought after cars in the 1960s was, of course, Lightburn & Co's Zeta.
Zoe
Yes, Zoe has been a favourable girl's name for centuries with its Greek origins (meaning life), but don't forget the city chic Renault Zoe which is helping to change the landscape of fossil-reliant motors for good.
Did any of your favourite baby names make our list? With a world of cars to choose from, it's time to get inspired ahead of your new arrival.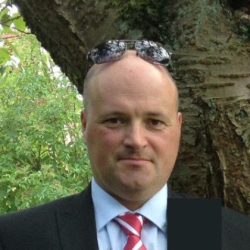 Latest posts by Paul Thompson
(see all)