Most of the time, price comparison sites are an effective way to compare car finance deals and find something affordable. However, if you are someone with a poor credit history, they are definitely not the best choice of finding something suitable.
Price Comparison Sites Aren't Ideal for Those With Poor Credit
Here are just a couple of reasons why we don't recommend price comparison websites as a first step when looking for car finance with poor credit:
They won't necessarily find you the best deal. Price comparison sites do include a good proportion of the market, however, they often miss out key lenders who may be able to offer an agreement perfectly suited to your circumstances.
They're not usually focused on customer service
Price comparison sites tend not to care about after-sales service. Instead, their emphasis tends to be on the number of referrals they pass onto their lending partners who are then paid a commission. Sometimes, it's better to do your own research and go with a reputable car finance company.
They don't always provide accurate figures
After filling in all your details on a price comparison website, you may find that the final price displayed is nowhere near the initial offer. This happens because the insurer probably has its own policies which can hike your final price upon review of all your details. In most cases, going directly to the lender gives a much more accurate quote.
They tend not to meet your personal requirements
Some car financers are simply salespeople looking to sign you into a contract you barely understand, with little regard for your financial situation. Before you sign a contract, make sure you know how much interest you have to pay. Also, check whether there are any additional payments due at the end of the contract.
Do Your Own Research. Speak Directly to Lenders to Find The Best Deal
CCJs, defaults, bad credit, or employment status can all affect the ability for someone to obtain car finance. You may have considered using a price comparison site to try and find car finance suited to your situation but have found that many turn you away. 
Representative APR of 24.9%
Don't give up hope just yet
Please speak to us, we may be able to help. We will look into your circumstances in detail and quickly come back to you with a decision.
In most cases, we can offer car finance to those with a poor credit score as long as we're sure re-payments can be made.
We don't just go on credit score like many other car finance companies. So, contact us today. We will carry out a soft credit check and can come back to you within minutes with a final decision.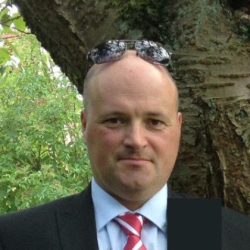 Latest posts by Paul Thompson
(see all)