Now that London's Ultra Low Emission Zone (ULEZ) is 18 times larger than the original site launched in April 2019, there's never been a better time to get your hands on the best ULEZ compliant car to get around the capital.
But knowing which vehicle can keep up with the demands of city commuting vs affordability and, of course, avoiding all those ULEZ related fees is essential to keeping costs down.
To make your life easier, we've rounded up the best ULEZ compliant used cars you can buy right now to keep your hard-earned cash where it belongs!. Read on to find out more:
What Londoners are saying
ULEZ means a lot of things to many different people. While the scheme has seen unprecedented success environmentally and has been instrumental in cutting congestion throughout the capital, our research has revealed that 56.6% of the Londoners we asked are unsatisfied with the scheme.
Operating 24 hours a day, 7 days a week, every day of the year except Christmas Day, residents can no longer simply hop in their non-ULEZ compliant car to do their weekly shop down the road. Instead, they have to pay the daily £12.50 charge to travel anywhere within the ULEZ zone regardless of the distance travelled.
However, the statistics can't be ignored. The Mayor of London has recorded a remarkable reduction of NO2 levels (97%) where the city's most vulnerable primary and secondary schools are, and 44,100 fewer polluting cars driving within the zone each day. Plus, the ULEZ scheme has saved around 12,300 tonnes of CO2 emissions to date.
But, due to the changes that came into effect as of 25th October this year, Londoners have risen to the challenge to upgrade their cars. With nearly half (48.8%) of our survey responses willing to buy a ULEZ compliant petrol vehicle, and only 8.8% opting for pure electric, the Mayor of London still has work on his hands to convince the population.
Currently, to qualify as ULEZ compliant, your vehicle needs to meet the following emissions standards:
Motorcycles: Euro 3
Petrol cars and vans: Euro 4
Diesel cars and vans: Euro 6
Typically, if your petrol vehicle was manufactured post-2005 or post-September 2015 for diesel, it will likely fit the standards required. What's more, pure electric vehicles and most hybrids automatically pass the ULEZ emissions standards as their tailpipe emissions are zero or significantly below the threshold.
Are you ready to switch to a ULEZ compliant vehicle? Read on to find out more about the best used cars on the market available today:
Abarth 500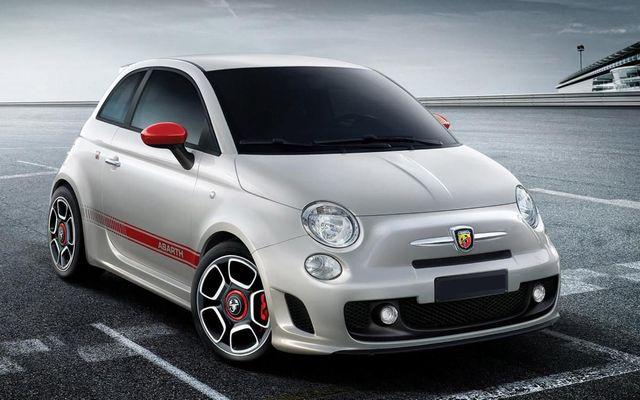 Lowest used price: £4,395
Abarth is well known for its distinct rally heritage, and the 500 is a definitive swansong to the brand's iconic name. Super reliable and ridiculously fun to drive, you can reap all the benefits of exceptional handling and performance, all while ticking all the ULEZ compliant boxes.
This super stylish city car has all the oomph factor and sporty upgrades that leave the Fiat 500 behind. With its excellent handling and packing a 135bhp turbocharger, you'll feel the power of the engine as you cruise through the capital, all while avoiding the sting of the ULEZ daily fees – saving up to £4,500 per year!
Mazda MX-5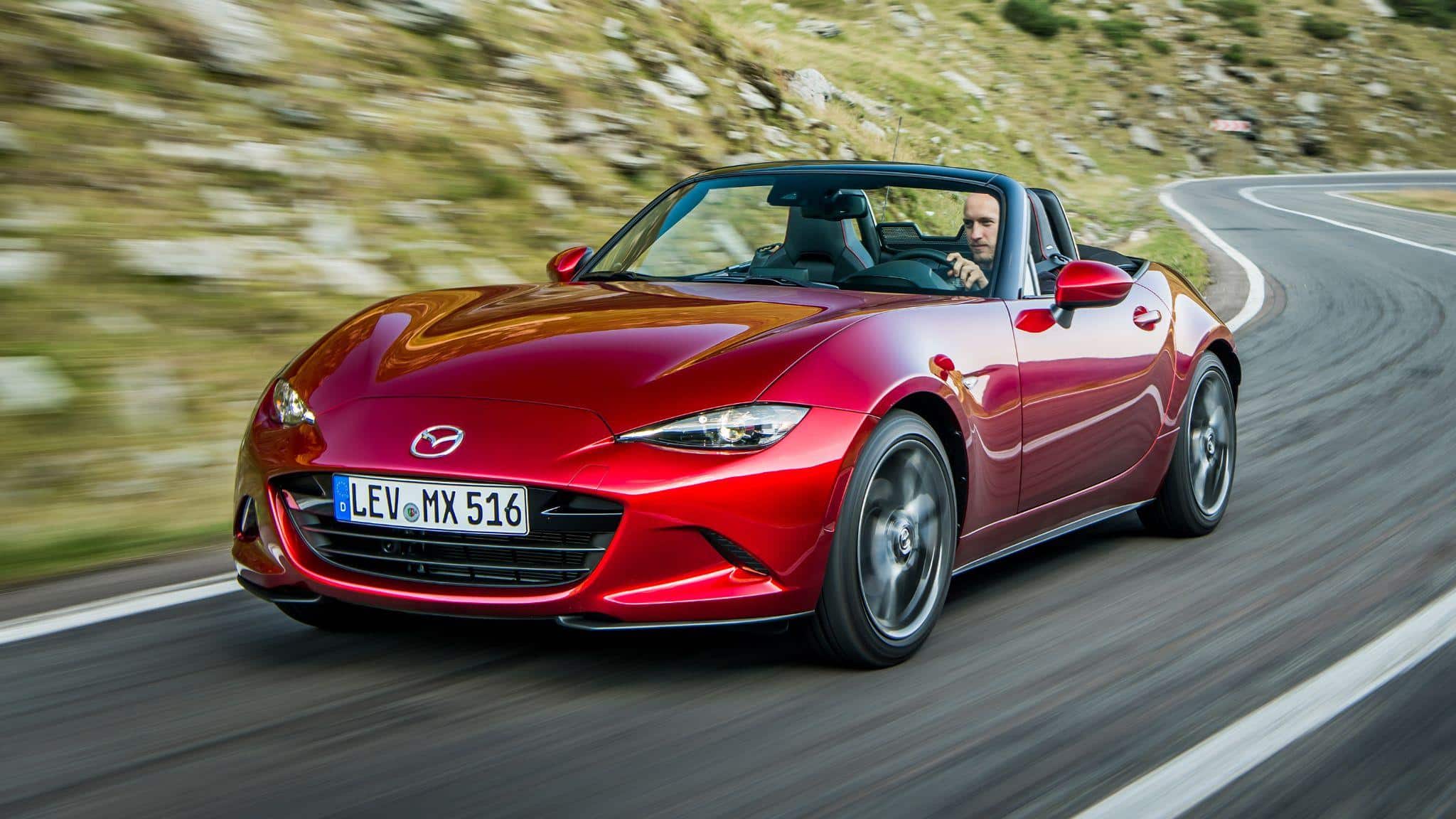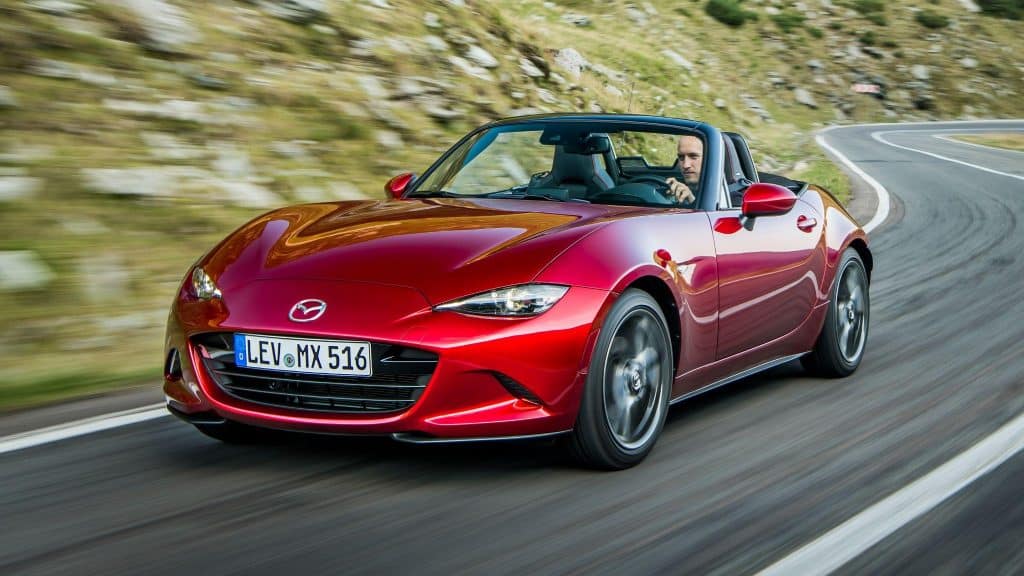 Lowest used price: Various models from £1,799
Mazda has been tipping the scales with the MX-5 since the start of the century. Sporty, fun and compact, it is hands down one of the best roadsters available on the roads today.
What's more, despite the Mk.1 and Mk.2 generations feeling a bit outdated now, the 1.8 litre and 2.0-litre engines pack a punch that not only leaves you free of that £12.50 ULEZ charge, but you'll reap all the benefits of heated seats, superior traction control and one of the best driving experiences money can buy – especially if you are willing to stretch to the 2.0 Sport model.
Yes, the MX-5 is ULEZ compliant, and you'll likely find yourself a bargain, but remember that you'll feel a slight pinch from the Vehicle Excise Duty that you'll be expected to pay – particularly if you opt for a bigger engine. But with better performance and enough welly to get you from A to B and beyond, it's a sacrifice worth making!
Volkswagen Golf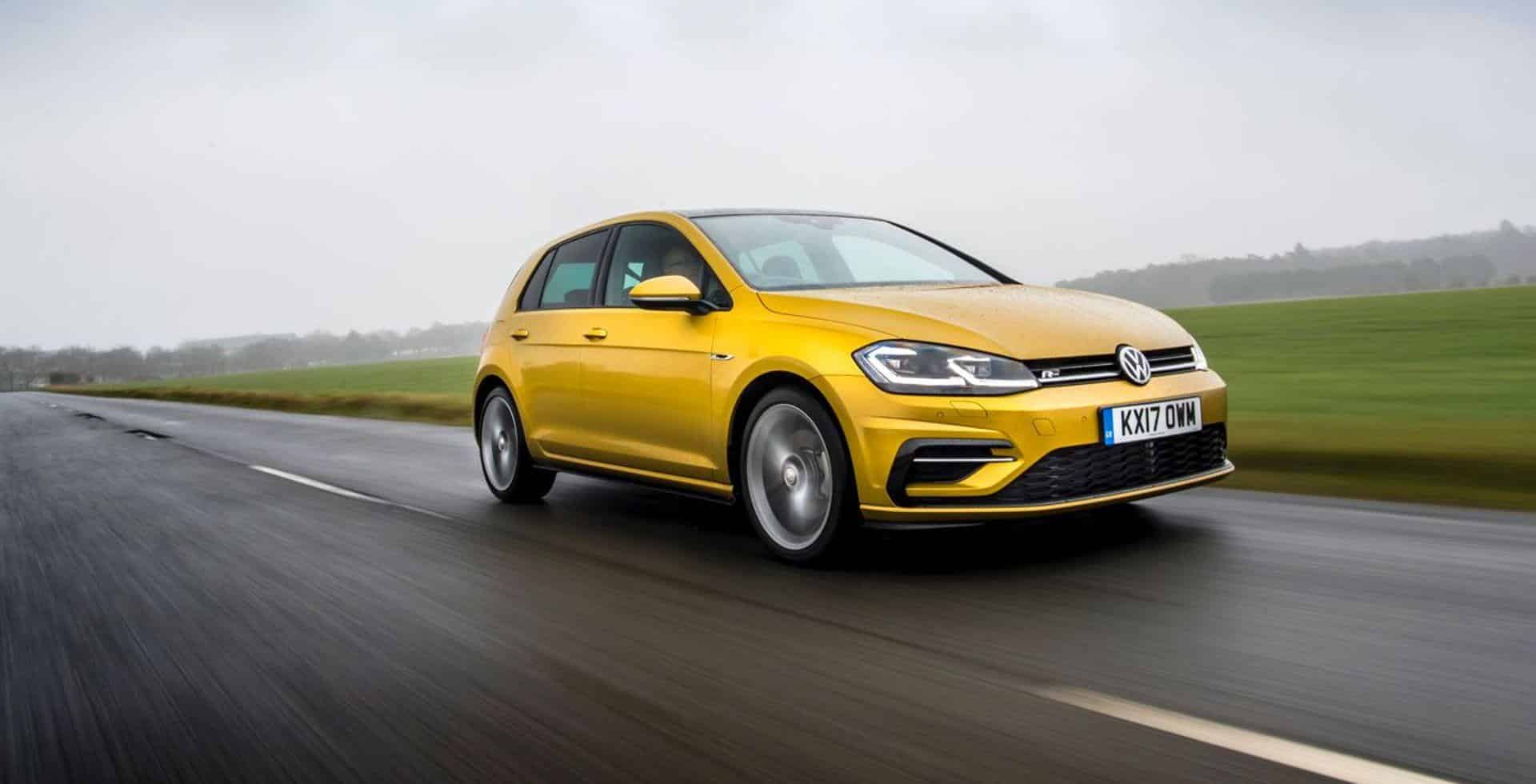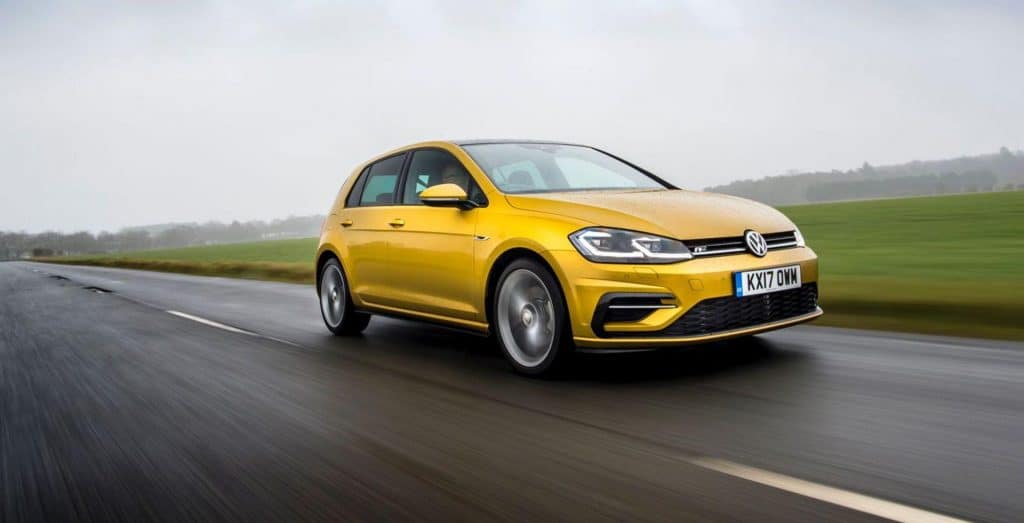 Lowest used price: £4,990
Volkswagen is well known for championing impressive power, performance and reliability to boot. With the behemoth launching an impressive electric and hybrid range, it won't be long before the face of VW evolves once more.
But in the meantime, you can opt for a 2007-2008 model with 100,000 miles on the clock and get all the badge appeal, comfort and space needed to get you across the capital, for as little as £4,990. No ULEZ charges to pay and minimal running costs; you can bag yourself a real bargain that will hold on to its resale value. Win, win.
Ford Fiesta EcoBoost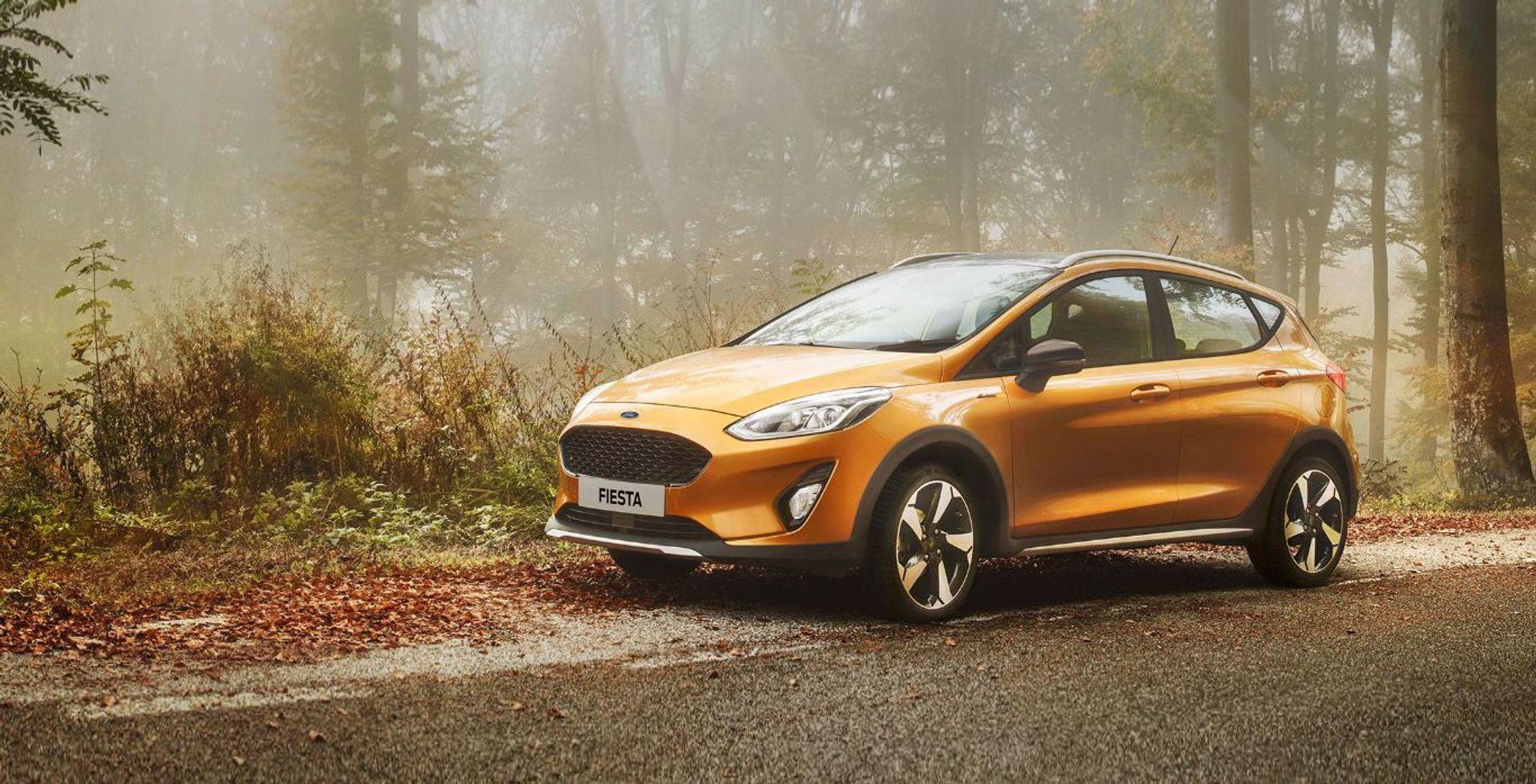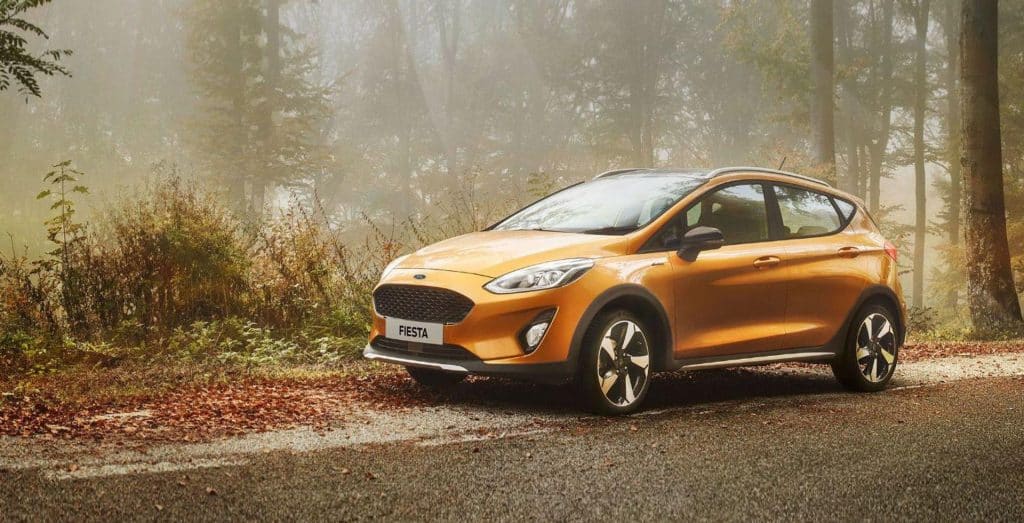 Lowest used price: £4,999
Ford rarely fail to deliver exceptional engines partnered with enviable performance, and the Fiesta EcoBoost is no exception. Offering a three-cylinder unit, even with the 1.0-litre EcoBoost engine, you'll struggle to find a better powerplant anywhere else. With a wide range of colours, trims and enough low mileage models available that won't break the bank, you can bag yourself a real bargain.
Introduced in 2013, the EcoBoost model sports 99g/km CO2 emissions, so you can wave goodbye to road tax and save yourself money with the 65.7mpg fuel economy. Savings all round.
Suzuki Swift Sport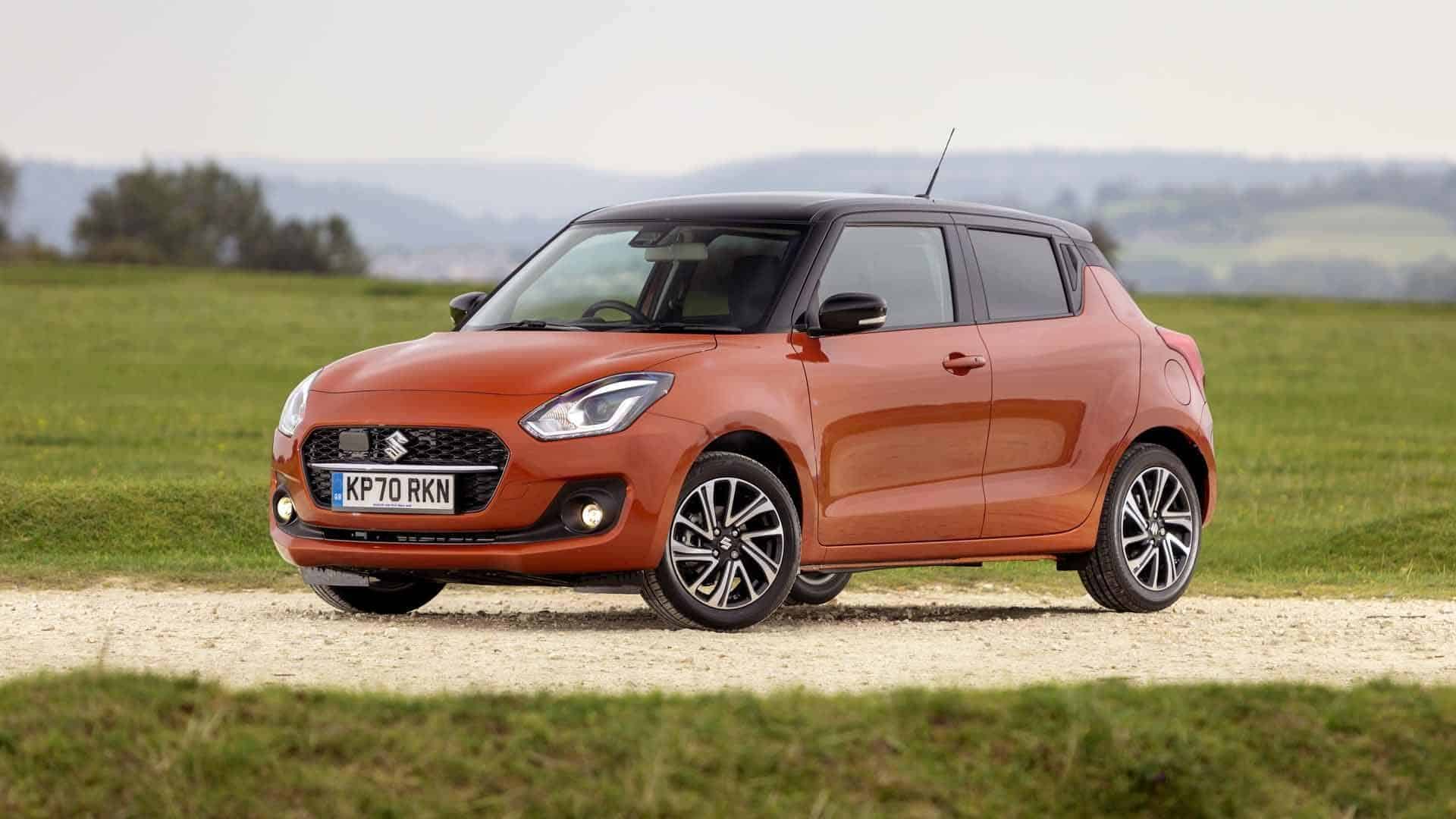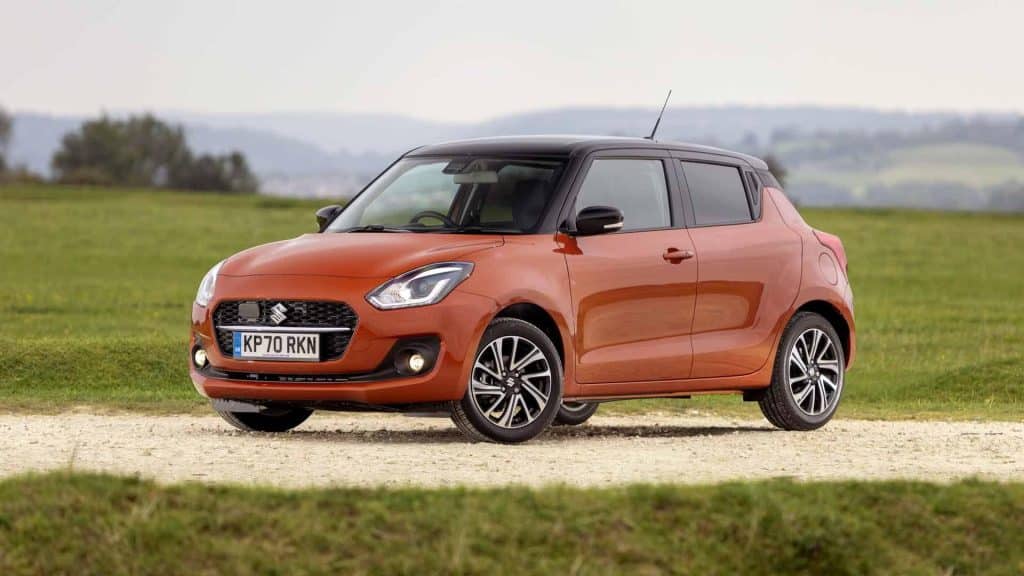 Lowest used price: £1,495
If you want an affordable and yet stylish supermini to get you around the capital, then look no further. You can grab yourself a absolute bargain and find yourself an Mk.2 model (made between 2012 and 2017) well within budget, all while sticking well within the ULEZ regulations.
The Suzuki Swift Sport balances old school quality with an impressive 134bhp naturally aspirated four-cylinder engine. Although you'll pick up an annual £165 Vehicle Excise Duty charge with the 147g/km of CO2, you'll get a car that boasts excellent handling and certainly looks the part!
Mazda 6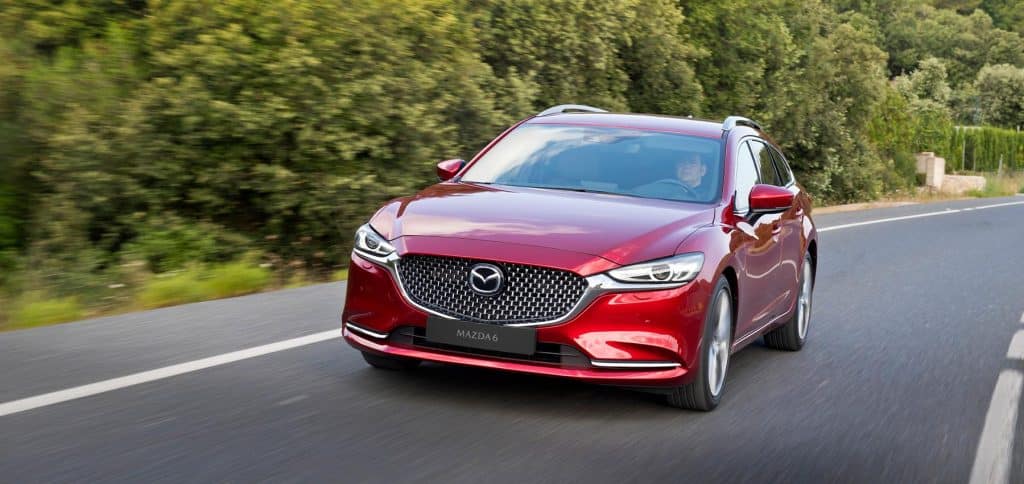 Lowest used price: £4,989
If you're looking for a comfortable family car that won't break the bank and keep your CO2 emissions within the ULEZ remit, then the Mazda 6 diesel might just be the ticket.
With newer models sporting mild-hybrid tech to boost efficiency and provide ample space, fuel efficiency and performance to boot, you can get a lot of bang for your buck with the 6. Just keep an eye on higher mileage vehicles, and opt for the newest models available within budget where possible to keep costs down to a minimum.
Mercedes C-Class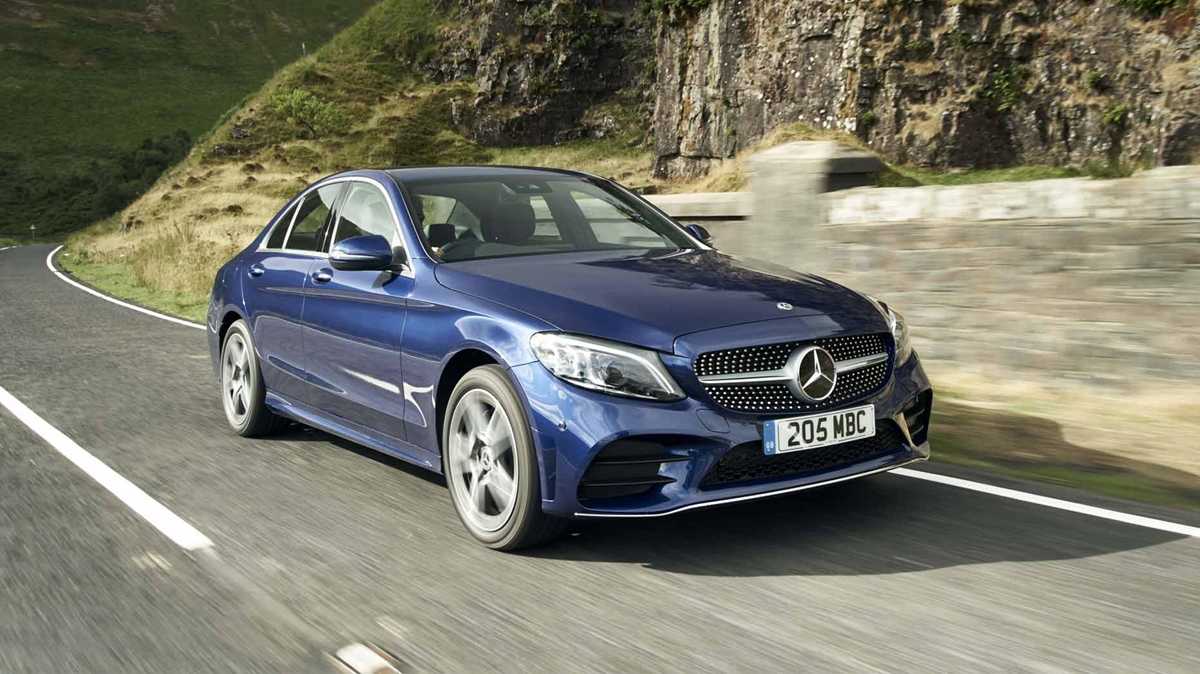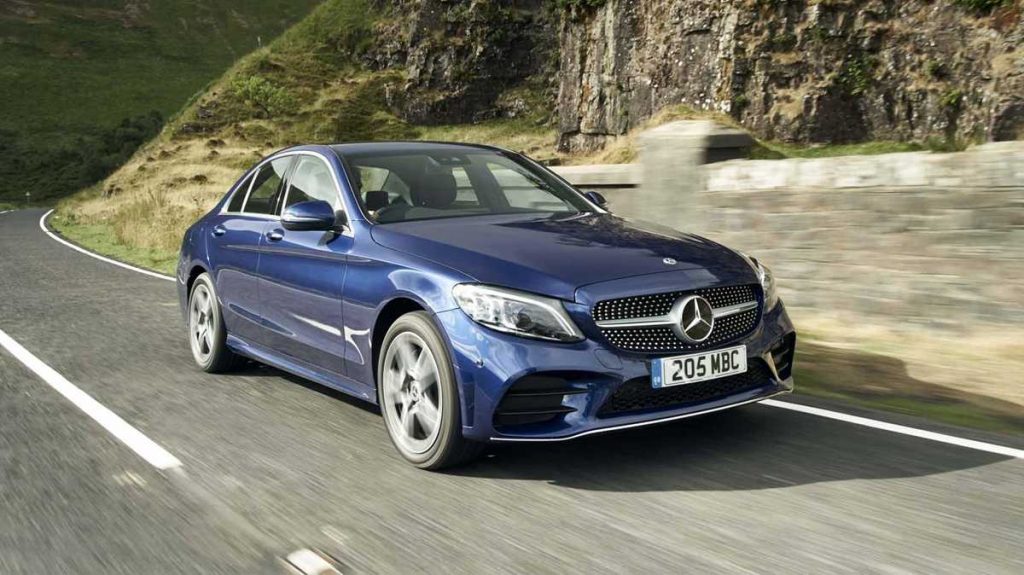 Lowest used price: £4,989
Luxurious, iconic and made to look the part, the Mercedes C-Class holds its own. With some versions produced between 2007 and 2014 available below the £5k mark, you can snap up a ULEZ compliant engine with all the thrills of the brand you'd expect. The snag? You'll struggle to find a ULEZ compliant diesel model in the used market.
It's also worth noting that bigger engines such as the six-cylinder 3.0 litre won't have the fuel economy that the smaller 1.8-litre four-cylinder engine sports. Throw in higher road tax due to increased emissions; you can expect to pay an annual VED of £330 for the 3.0-litre, 231bhp petrol model.
Honda Jazz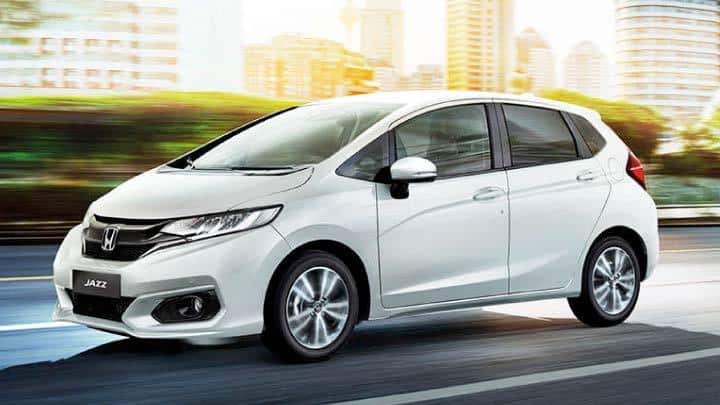 Lowest used price: £2,999
'Small in size, big in safety' is what the Honda Jazz is all about. You won't struggle to find an affordable Mk. 2 model (circa 2008 – 2014) with more than 50,000 miles on the clock, and get all the practical, affordable and cheap to run perks that make the Jazz stand out from the crowd.
Whether you want the ease of short commutes or long-distance journeys, you can choose from the 1.2 or 1.4-litre engine options with only £125 VED to pay per year. With the Mk. 4 model on its way, you can even snap up a decent hybrid from the Mk. 3 line with change to spare from a £5k budget.
Nissan Qashqai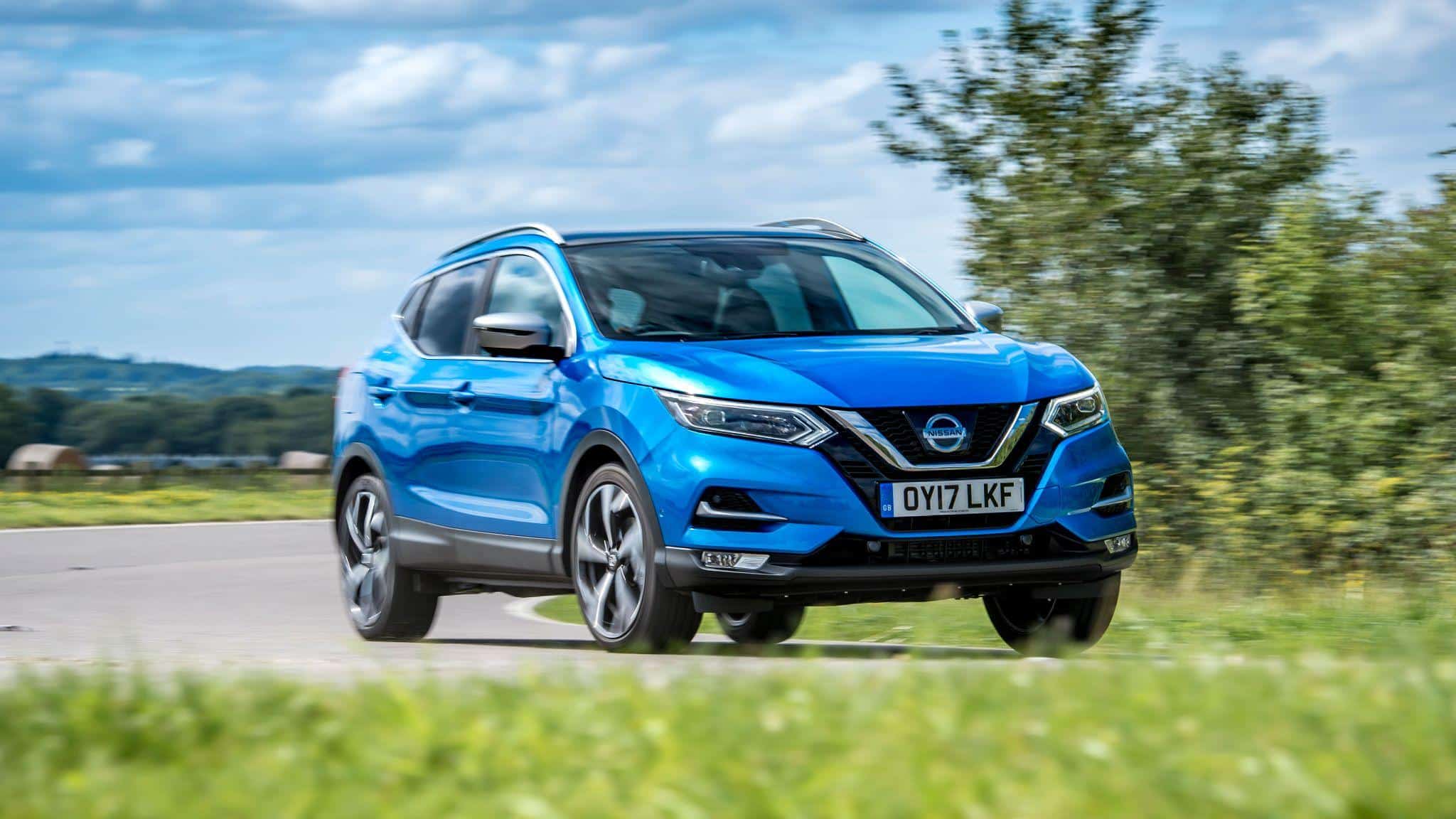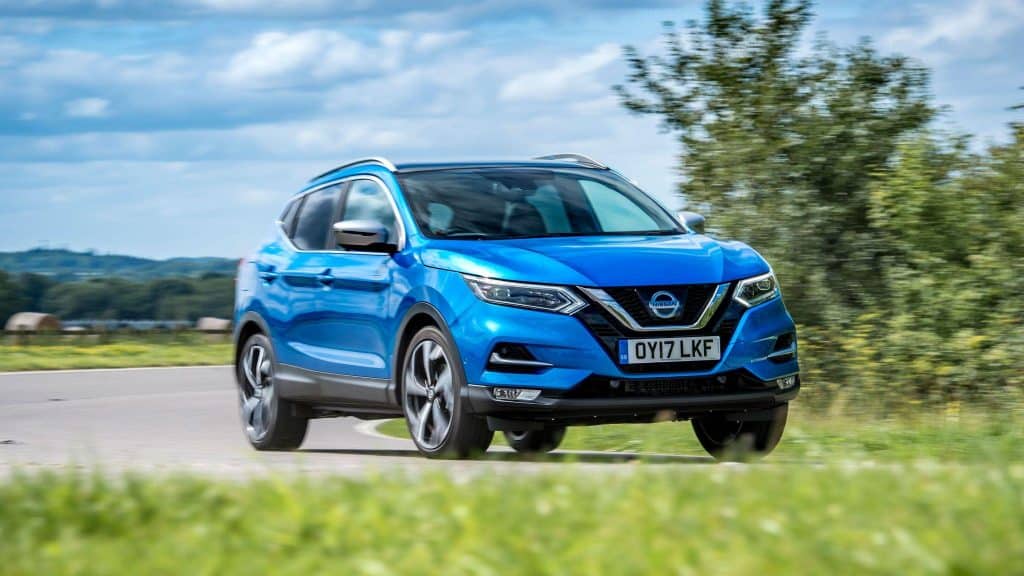 Lowest used price: £2,495
If you're after an SUV that is not only practical, affordable but won't break the bank, then the Nissan Qashqai undoubtedly fits the bill.
Opt for a post-2010 model, and you'll bag the more attractive facelift, better equipped, and lower mileage options under the £5k mark. You can find yourself a real bargain that is not only ULEZ compliant but will allow you to travel in comfort no matter the distance.
Keep an eye on your fuel types, as the 1.6-litre diesel unit puts out 108bhp, whereas the 2.0-litre diesel produces 139bhp. The VED jumps from £165 to £265 between engine sizes, so choose wisely.
BMW 3 Series Touring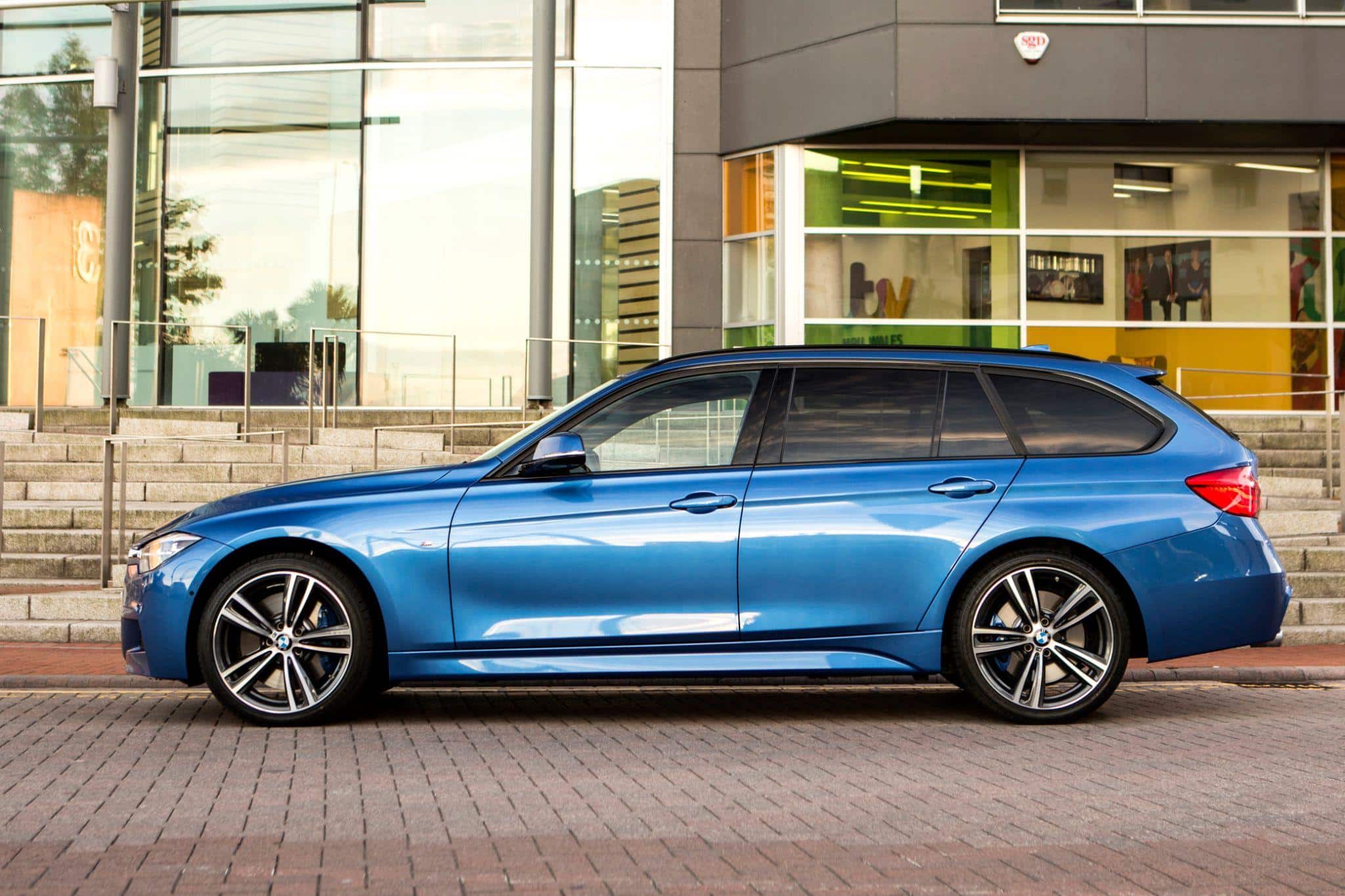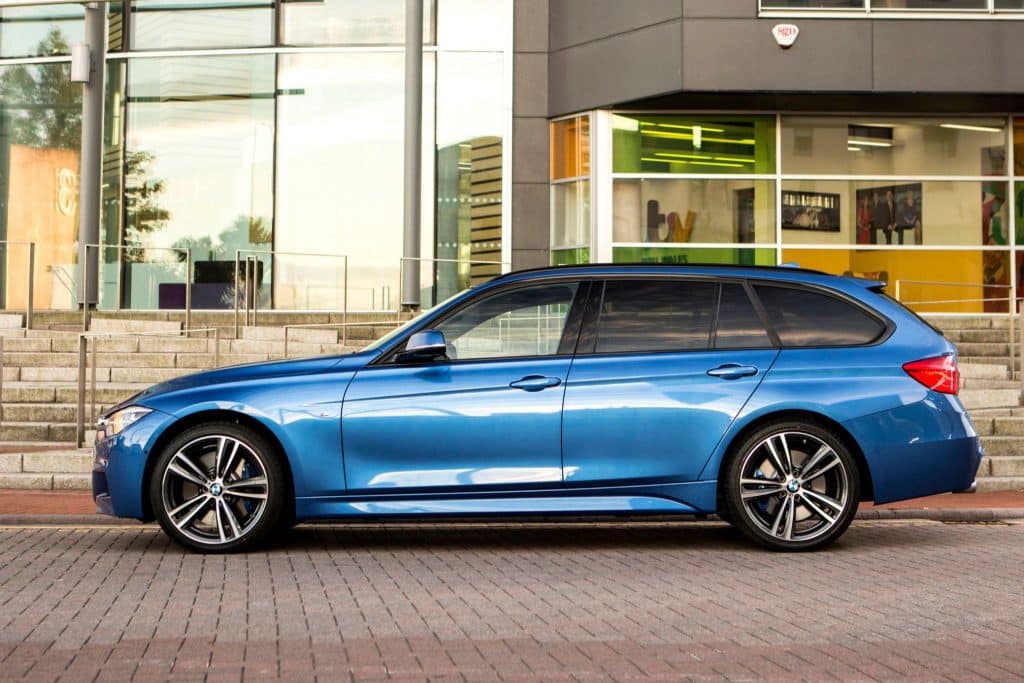 Lowest used price: £7,250
BMW doesn't hold back when it comes to premium brand quality matched with powerful engines and comfort to boot. The BMW 3 Series Touring will give you all the practicality you want from an estate while you stay within the ULEZ emissions standards.
You'll need to opt for a petrol engine such as the 323i, 325i, 330i or the smaller 318i and 320i engines to own a ULEZ compliant vehicle.
Are you ready to make the switch to a ULEZ compliant vehicle? With a great range of budget-friendly used cars available today, you can do your part for the environment and avoid all those emission penalties!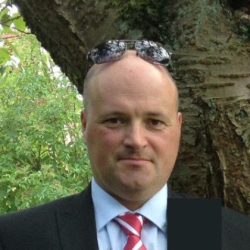 Latest posts by Paul Thompson
(see all)