While the latest models of cars are more reliable and less likely to break down than ever before, it doesn't mean they won't ever go wrong! That's why purchasing a motor with a decent warranty gives you added peace of mind should something happen further down the road, no matter the age of the vehicle.
Whether your car has a mechanical fault, an electrical failure or the paintwork isn't up to scratch; most car warranty policies will cover the cost of repairs if required.
In this article, we talk about everything you need to know about car warranties so you know what to look out for next time you're at the dealership or forecourt:
What is a car warranty?
At its core, a car warranty is simply a type of car insurance that covers the costs of repair should your vehicle experience a mechanical, electrical fault or poor paintwork during the length of your cover.
New cars typically come with a warranty that's valid for a minimum of 3 years as standard or 60,000 miles from the date of manufacture. But, there are exceptions to every rule. Some car manufacturers, such as Hyundai, offer a five-year, unlimited mileage warranty. In contrast, Kia offers a seven-year guarantee or up to 100,000 miles.
Even used cars can come with their warranty still in place depending on the age and mileage of the vehicle when you buy it. But often, they are out of warranty. The solution is an independent car warranty that will cover your vehicle from a month to five years, should you prefer. With a 12 month rolling contract available on many independent warranties, there are plenty of options to choose from.
How long is my car covered by warranty?
Car manufacturers decide the duration and maximum mileage of any new-car warranty they offer. But surprisingly, manufacturer car warranties and terms can vary between brands and even individual models within brands.
As mentioned above, the average car warranty lasts a minimum of three years or up to 60,000 miles – depending on which one comes first! With the average UK motorist clocking up 7,400 miles on the clock, most warranty holders will reach the end of their period of cover before they max out their allotted mileage allowance.
Longer or extended warranties are also on the table from some carmakers, which is an excellent selling point and boosts customer confidence in the brand itself.
If you're looking for a longer warranty, check out these brands:
Five-year car warranties are available from:
Alfa Romeo
Hyundai (also includes unlimited mileage)
Mitsubishi
Renault
Subaru
Toyota
Seven-year car warranties are available from:
Kia (or up to 80,000 miles)
MG (or up to 100,000 miles)
SsangYong (or up to 150,000 miles)
So if you are looking to buy a second-hand car younger than 5 – 7 years old, check out the brands above, as many manufacturers allow the warranty to transfer to a new owner upon purchase if the warranty is still valid.
What is a dealer warranty?
A dealer warranty is the same as an extended warranty. It is typically offered when you are buying a secondhand vehicle.
What will franchised dealers offer?
If you're buying your car from a franchised dealer, you'll likely be offered an Approved Used warranty tied to the car manufacturer. But this isn't usually an add-on. Most will offer it as part of your whole deal.
However, don't expect to be able to use an Approve Used warranty with any car on the lot. The warranty will be offered exclusively from the make of car the franchised dealer represents and will be more comprehensive than a blanket warranty.
What do Independent dealers offer?
In contrast, an independent dealer will usually offer three months of cover as standard. However, an 'aftermarket' warranty will give you longer protection and give you more wiggle room when negotiating the final and best price for the car you want from the dealer.
What is an electric car battery warranty?
An electric car battery warranty is precisely what it sounds like! If you're buying an electric (EV) or plug-in hybrid (PHEV), this type of warranty is well worth a look as it typically lasts longer than your standard car warranty that takes care of the rest of the car.
Today, you can expect most EV and PHEV manufacturers to offer you an eight-year battery warranty as a minimum. But, mileage limits can vary depending on the type of contract on offer from the maker.
But the main reason why an electric battery warranty is worth it is that it protects you against battery degradation – i.e. when the battery struggles to stay fully charged. If, at any point during your warranty cover, the charge capacity of the battery dips, most carmakers will replace the battery free of charge without you having to wait around too long.
Does private warranty cover exist?
Despite popular belief, private warranty cover is available to customers buying their vehicle from a private seller. So even if your used car has a fault, this type of warranty ensures that you won't break the bank trying to settle repair bills.
Are there any car warranties available to cover paintwork damage?
While damage to paintwork isn't covered in a standard car warranty, a paintwork warranty guarantees the finish and quality of a car's bodywork for a minimum of 3 years.
After all, paint can easily get damaged from stone chips to general surface damage and a couple of years down the line, it's hard to determine if it is down to poor production or normal wear and tear.
Alongside paintwork warranties, you can expect to be offered a perforation warranty. This is where your vehicle is protected from common rust or corrosion problems relating to poor manufacturing. While you won't be covered by external damage-causing rust or corrosion, this type of warranty can last up to 12 years.
What isn't covered by a car warranty?
Any type of insurance policy comes with its own set of limitations, and a car warranty is no different.
A car warranty typically won't cover the following if they become damaged or at-fault within the agreed policy period:
Tyres
Windscreen wipers
Brakes
Clutches
All of these items are considered consumable 'wear-and-tear' items. But if they wear out prematurely due to a mechanical fault, some warranties may cover these exceptional circumstances – if in doubt, don't be afraid to ask!
Other things that are unlikely to be covered by your warranty include:
Specified car parts such as wheels and batteries
Repairs to parts that aren't broken
Carbon buildup of frost damage
Cars that are used as taxis or for racing
Factors that may make your car warranty invalid:
Not servicing your car regularly
Going to a garage that isn't approved by the dealership or policy for repairs or servicing
Any modifications to your car. If you want to change or fit anything to your vehicle, make sure your check with your warranty provider or dealership
Will a car warranty cover the total cost of repairs?
Whatever warranty your car comes with, a maximum claim limit will be set by the manufacturer to cover the cost of repairs and won't exceed the set value of the vehicle itself. So if your final bill from the garage or repair service comes to more than this limit, you will be expected to source funds to pay for the rest.
The good news is you can make more than one claim should a fault occur, so long as the total amount doesn't exceed the maximum claim set for your vehicle.
One thing to bear in mind is servicing isn't typically covered by a warranty. So make sure you read all the terms and conditions of your deal before signing on the dotted line.
Making a warranty claim
The day has finally happened. Your car has broken down due to a mechanical or electrical problem, or it needs a replacement part pronto. But how do you actually make a warranty claim?
Before you do anything, make sure your vehicle is covered by a warranty and check what your policy includes. Next, follow these steps:
Get in touch with your insurer without delay – contacting them 7 days later than the incident will make your claim moot.
Report the issue and start the claim process. All the information you need can be found in your policy documents to help you follow the correct claims procedure.
As soon as your claim is approved, your insurer will signpost you to your nearest authorised garage
Make contact with the authorised garage and book your vehicle in for the repairs required
Bring a copy of your warranty policy documents, and up to date MOT certificate and any proof of servicing with you to the garage
If the insurer accepts your claim, they will pay the cost of the repairs directly to the garage that performed the work or reimburse you after you've covered the costs yourself. If you have an excess policy agreement, deductions from your claim will be made.
Car warranties can make all the difference. With most policies ranging from 3 to 7 years cover, you can drive with the added peace of mind that your insurer has your back if something goes wrong with your motor!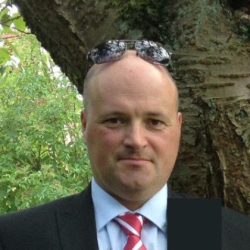 Latest posts by Paul Thompson
(see all)